DELANEY DAVIDSON signs to Glass Records Redux for 'Shining Day'
"Delaney is a real artist…and it's coming from somewhere deep" Neil Finn
UK News Release...UK News Release... Delaney Davidson's Shining Day is to be released by Glass Records Redux in combination with live dates as follows…
The Great Escape, Brighton — May 17th-19th 2018, details TBC

Servant Jazz Quarters, London — May 24th 2018
Three years on from Delaney's last studio album, Shining Day is here at last. It's his first for Glass Records Redux. It's been worth the wait. Shining Day is Delaney's ninth solo album and features notable co-writes with Nathaniel Rateliff (Strange I Know) and SJD (Shining Day), as well as guest appearances from Neil Finn and SJD. "These songs were snatched out of the air in Los Angeles, Denver, London, Bern, and Lyttleton NZ," says Delaney, intriguingly. We'd like to know more.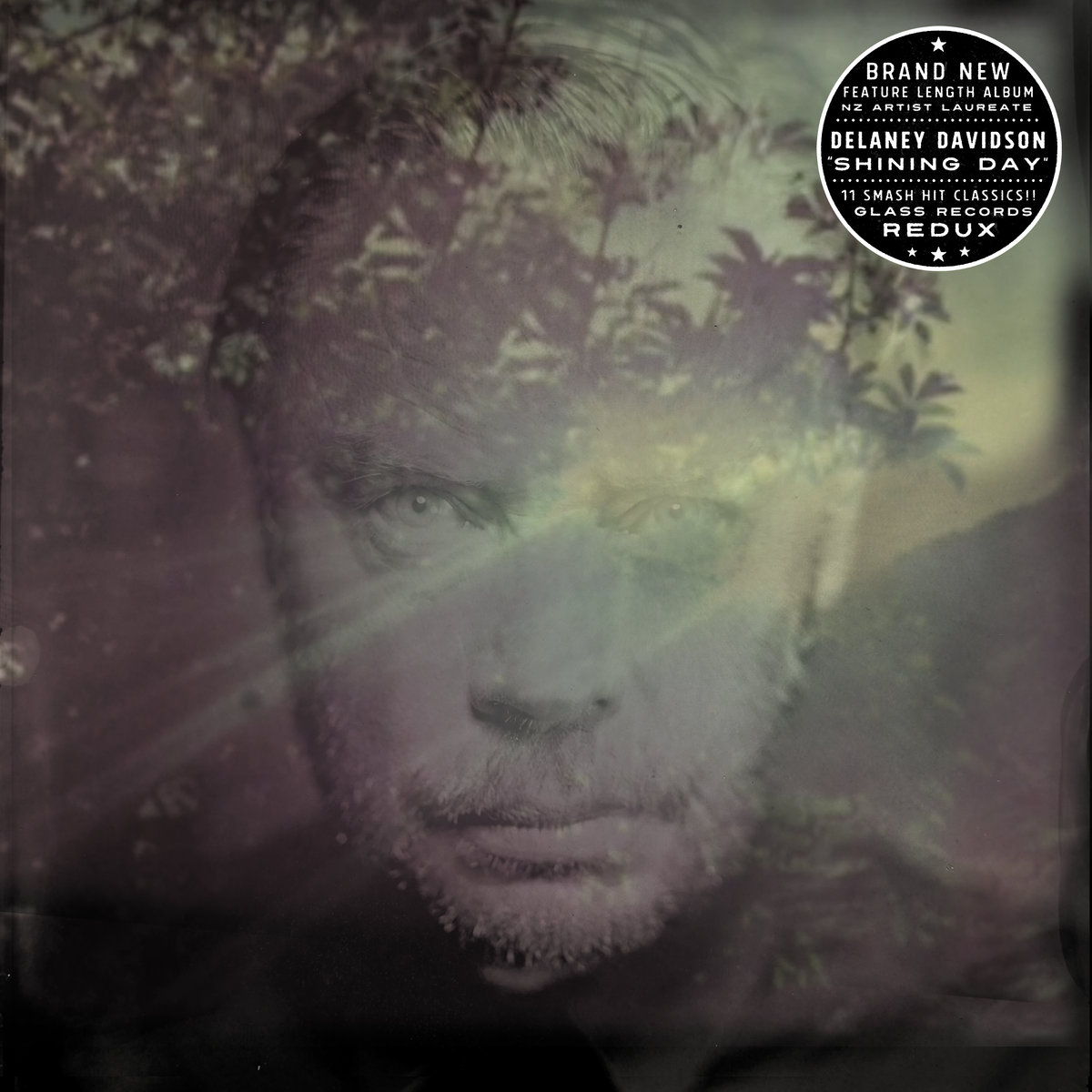 Delaney Davidson got going in the UK seven years ago with the UK release of his Self Decapitation album in 2011, which was followed by Bad Luck Man in 2012, and the I'm A Fool To Want You EP also in 2012, all on Voodoo Rhythm. Delaney has since worked with Marlon Williams and has produced Tami Neilson albums. Neil Finn invited Delaney to play guitar with him for The Infinity Sessions live broadcast in 2017. And in 2018, Delaney Davidson is back and has signed to Glass Records Redux.
On the signing with Glass Records Redux for Shining Day, he says: "It dropped out of the sky! One minute I was planting a vegetable garden and the next thing I was signing off the artwork, pestering SJD to help finish the mix and looking at that old suitcase, wondering if there were enough pages in the passport…"
Delaney Davidson is a rare, top-notch talent. Emerging out of the mud and the murky darkness, he's a lantern made for exploring. We join Delaney as he travels and illuminates the lost and the half-remembered, the imagination and the stories, the landscape that's not quite on the surface, not quite formed. But it's what he sees. Delaney — his voice, guitar and band — does it in a way which seems to make art and entertainment into the most ridiculous distinctions anyone ever dreamt up.
And his background is fascinating…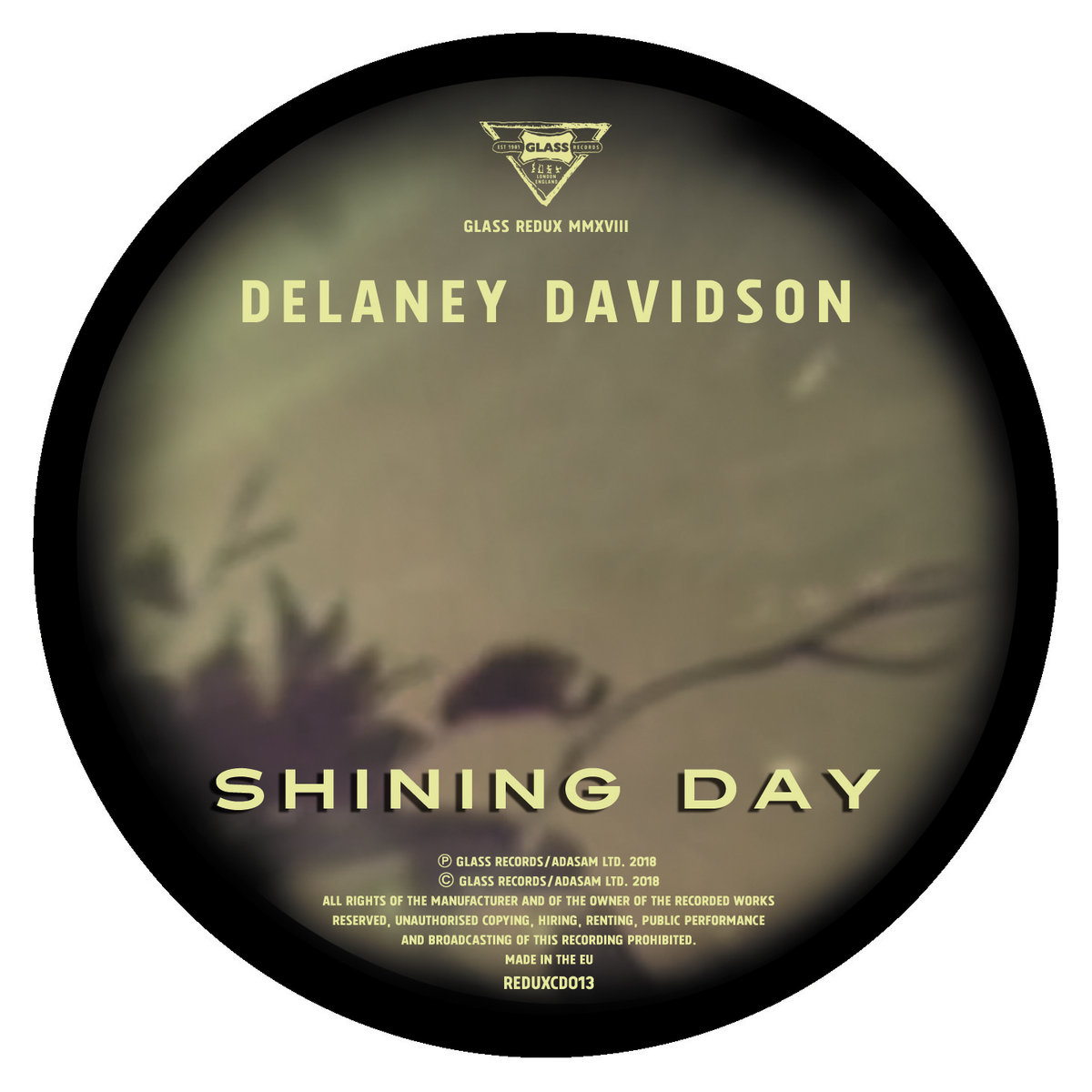 "Delaney Davidson is the creation of a restless longing, a feeling of things being better 'over there' discovered on late night walks when he noticed that he preferred the sight of a cars headlights far away on the hills over an up close car. The excitement of imagined potential, whether in human relationships or physical geography. He was born in 1972, in Auckland, New Zealand, and grew up in the South. After being asked to leave school for having a bad attitude, he migrated to Australia and began his illustrious career in the over-heated and stinking kitchens of Melbourne, dreaming into sinks full of dirty dishwater and sacks of onions about a future of music and creativity. He tried his hand as a painter of nighttime landscapes, invented a color darker than black, and spent hours covered in ink in the print shop wrestling steel plates into his steel point etchings… He worked for 12 years in kitchens around the world, before embarking upon the road of Professional Musician, working in Theatres, Opera Houses, Juke Joints and Parties… These are strange, Strange times," Delaney told James G Clarkson.
Delaney Davidson is a very special artist of grit, wit, wry style and vision.
Authentic. Enthralling. Hauntingly memorable. Make sure you catch him!
Delaney Davidson UK dates:
The Great Escape, Brighton — May 17th-19th 2018, details TBA
Servant Jazz Quarters, London — May 24th 2018
Glass Records Redux will release Shining Day on CD, digital, and 180g vinyl.
For an interview: please contact Chris Carr & Mal Smith at Delta PR