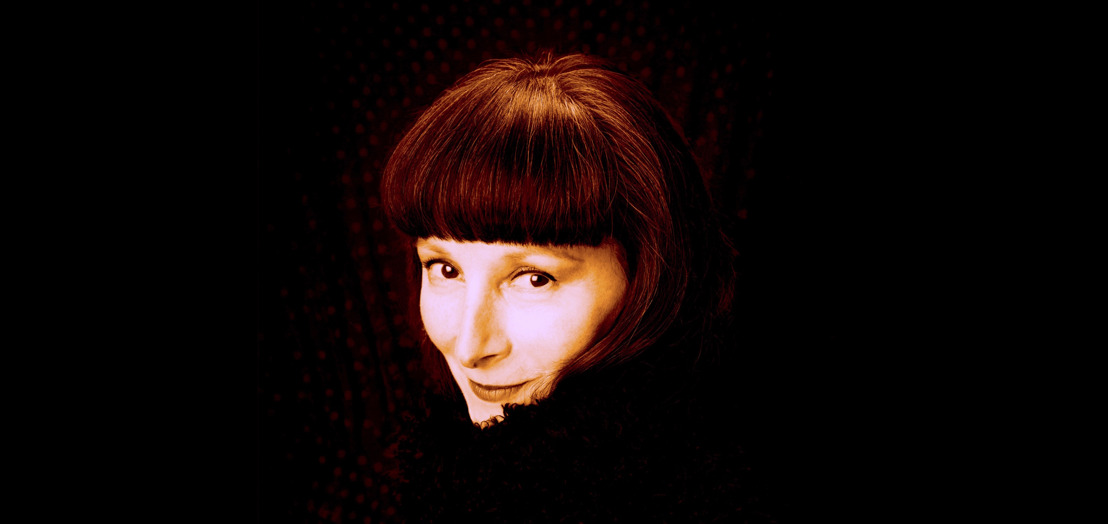 Desert Songs — ESBE's ecstatic and transcendent debut
Lush cinematic strings, cool electronica, early music instrumentation, Arabic scales, English folk song, a chamber string ensemble, the Sufi poetry of Rumi, and the pure probing voice of British singer and composer Esbe. These gather together and lead you through Desert Songs, deep into a musical reverie embracing the ecstatic and transcendent. It's propelled by a contemporary psych-folk sensibility fused with art pop, and a poetry that expresses a shared, incandescent humanity across time and cultures...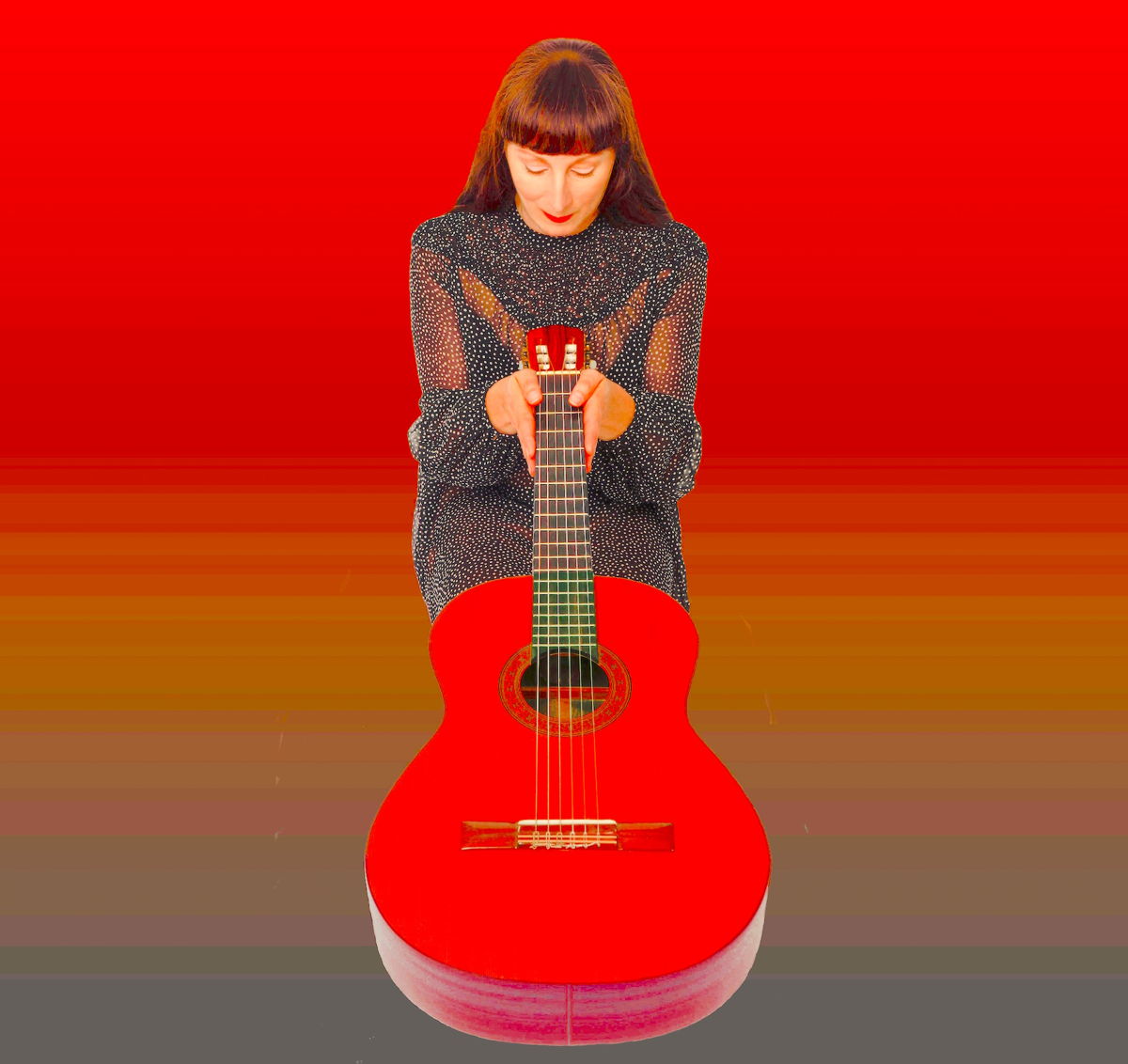 This is the first recorded music from Esbe. Its composer and producer is a singer and classically trained guitarist from London. She studied at the Royal Academy of Music, where she won the prestigious Julian Bream Prize, before working as a session player and on stage, making music influenced by North African and Middle Eastern music, a reflection, in part, of her mixed Jewish/Arabic origins. For Esbe is an adoptee, with an adoptee's complex web of origin stories.
Her birth parents are a Turkish-Algerian father and an Austrian-Polish/British mother with some Jewish heritage. They met in Spain. Esbe's birth mother, whom she would eventually trace, returned to Britain without the father knowing she was pregnant. Adopted at birth, Esbe was brought up by Jewish parents in north London. This inter-family fusion of the Middle East, both Arabic and Jewish, and Europe, is in the groundwater of Esbe's music. For an adoptee, identity and belonging are vital.
So Desert Songs is a very special mixture of contemporary classical, Early Music, art pop – think This Mortal Coil, Joanna Newson, Jocelyn Pook, Anne Dudley – and Esbe's fascination with the music and poetry of the Middle East, India and Pakistan. A striking combination of ancient and modern.
"The melodies reach back to Medieval music," she says of the album. "It gives a sense of connection to the time the poems were written. I enjoy the way melody was so important then. I'm also drawn to the whole tone scale." This six-note scale makes for a sumptuous, dreamlike sense of symmetry and wholeness. It's a signature element of much non-western music, as well as jazz, and of impressionist composers such as Debussy. "It has a never-ending ambiguity, and is interesting to sing."
Exploring scales is an important aspect of Esbe's music. During a rehearsal with the brilliant Bulgarian guitarist, Kiril Boshikyov, he stopped to explore the scale she'd used. "He said it was the same mode as some of the folk songs he'd grown up with – think Trio Bulgarka and master clarinettist Ivo Papazov. "I don't know whether I'm searching for my roots at some subconscious level, but I love playing around with Eastern modes."
While drawing on ancient poetry, Esbe developed most of the tracks using the most contemporary of methods: digital sampling. At her studio sessions, you'd find the latest music software alongside an acoustic string ensemble comprising violins, viola and cello – for example on opening track Where Is He and on penultimate track Listen, strongly influenced by the Elizabethan songs of John Dowland. "I use instrumental samples and some live strings," she adds. "The instruments are not just those of the classical orchestra, but from around the globe, alongside some unexpected sampled sounds."
Desert Songs' initial inspiration is the poet Rumi, an Afghan born in 1207 who lived much of his life in Turkey. He is currently America's most-read poet – a million seller with dozens of versions of his works in print. Which is ironic, given that under current US immigration rules, he would have difficulty entering the country.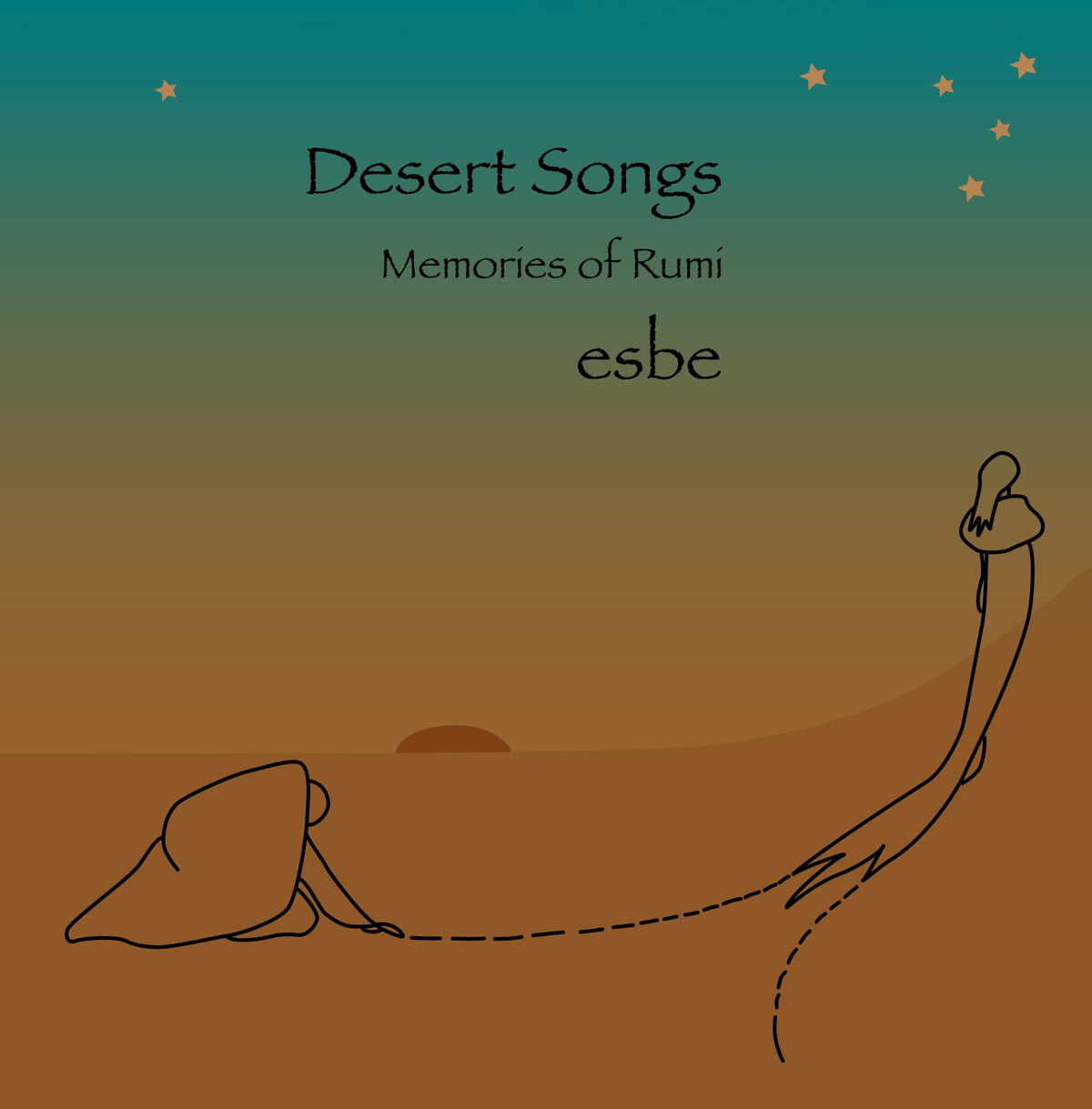 "I'd been reading about the Moors in Spain, from both the Jewish and Arabic perspective, partly initiated by working with flamenco guitarists," she says, "as well as my own mixed origins. The culture was so rich and I wondered what literary heritage still existed."
Esbe's researches took her to The British Library, where she discovered beautiful poems from 8th-century Syria and Iraq, including texts by Jamil, inventor of the Arabic tradition of idealised love poetry, the 'martyrs for love' whose texts became the basis of the ghazal musical tradition uniting India and Persia, and whose expansive imagery is integral to the soundscape of Desert Songs.
"When I started reading these new interpretations of Rumi by Raficq Abdulla, they were so poetic and lyrical, the melodies flowed very quickly." For Esbe, if a musical idea is going to work, it tends to arrive quickly and naturally. "There's a weird instinct that seems to come from nowhere. It's like there's an electrical spark which tells me those notes are right."
As a singer, Esbe cites the renowned early music artist Emma Kirkby's pure, clear non-vibrato as an inspiration. Her own vocal style shares the glacial clarity of Lisa Gerrard's work with Dead Can Dance, alongside a Gothic sense of concentrated drama and purpose, while retaining the lyrical restraint of early vocal music – a repertoire in which Esbe immersed herself at the Royal Academy.
Her voice glides and soars, knowing the depths and reaching the heights in expressing the ecstasies and despairs of Rumi and the other martyrs to love. Having long been drawn to English Renaissance music, as well as the music of Occitan and the troubadours, the medieval idea of courtly love is reflected both in the poems and in the settings, all of which she composed, recorded and produced herself – an achievement comparable to artists such as Hannah Peel and Imogen Heap.
'Your Promise' is a striking example of vocal prowess, uniting Elizabethan song with the chaste love ecstasies of 8th century Arabia, suggesting our worlds then and now are not so far apart.
The percussive stylings and Arabic vocal scales of the luscious 'Habib', decorated by Esbe's gloriously subtle acoustic guitar work, are reminiscent of Natacha Atlas-era Transglobal Underground, a band whose expansive World and Roots fusion under the direction of Nick Page has been an influence on subsequent generations of fusionists, ranging from Mercan Dede and Sheila Chandra to Orange Blossom and Jah Wobble's eclectic work.
'Buthaina' is the album's epic, the second setting for the love poet of Medina, Jamil, a lyric scorched by loss, closing with the motif at the centre of many a great Arabic song lyric, "the eyes that shone". Largely wordless, and meandering through a desert landscape of ambient synthesised strings before reaching into the lyric, it is a symphonic-scale chorale of call-and-response that sounds both intimate and cinematic, drawing on early Renaissance styles as well as the modes of the Middle East, and ending with a fading percussive march into the Empty Quarter that borders this oasis of Desert Songs.
In its choice of poems and settings Esbe's Desert Songs parts the veil on a world almost lost amid conflicts reigning across the countries where these poems were written, spoken, and remembered.
This is Esbe's debut album. It is the first of four distinct new album projects that will appear during the next year, bringing the work of this remarkable and multifaceted composer, singer, musician, producer and artist to the outside world — to hear a sample of this music please click the link below.
Debut album. Music written & produced by Esbe
Mastered at Abbey Road Studios, London
Releasd by MMC Recordings
Media contact: Chris Carr & Mal Smith at Delta PR