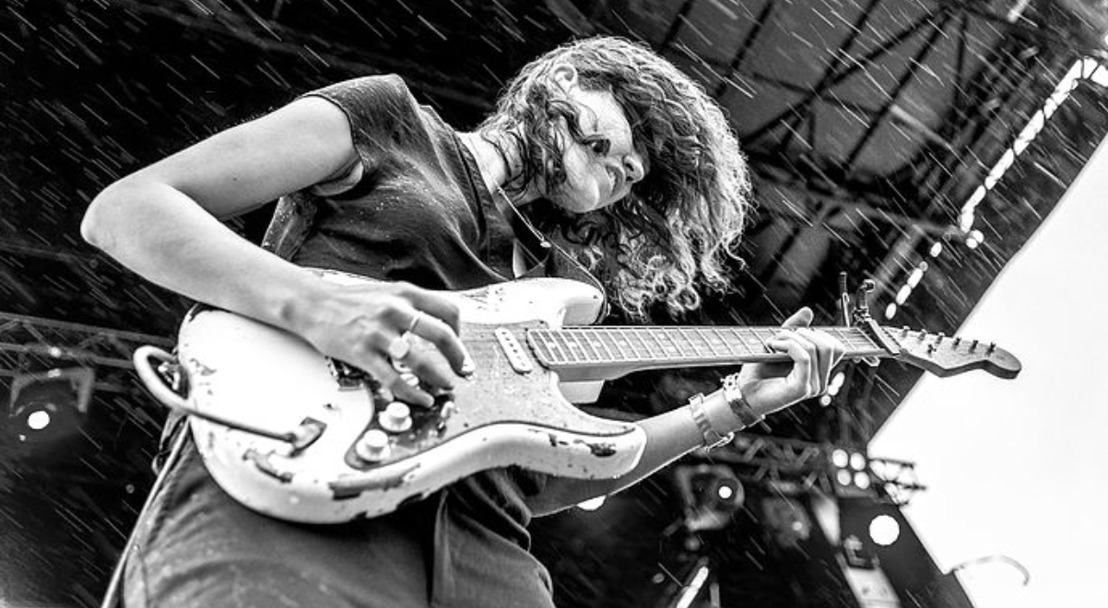 FAY WILDHAGEN — Announcing a London gig to break down borders
Norway's Fay Wildhagen announces London gig at The Lexington, September 6th 2019...
Borders don't have to define us. Acclaimed singer-songwriter Fay Wildhagen, one of Norway's top artsists, found herself struggling with arthritis in both arms. Yet her unbreakable will to create pushed her forward. Fay breaks free from genre constraints and physical holdbacks with her new, aptly titled, second album Borders (Warner Music). This is a vulnerable release couched in triumph over tragedy, showing a new side of Fay as she assumes production duties and seeks out ambience and electronic textures as expressive means.
"I was in a dark place making the album. I was missing being able to play the guitar, but I knew I had to go forward and not bury myself in sadness. A big part of the album is turning obstacles into ways to move forward," the Norwegian artist says.
Fay's well-received 2015 debut album Snow showcased her poetically vulnerable lyric sensibility, and her affinity for a lush melodic sound. Borders takes these attributes in new directions as she explores her brave struggle with health issues and aligns a gorgeously layered melodic touch with the possibilities offered by keyboards and computers. Here, she uses the studio as a vibrant creative toolbox to construct immersive, dreamy soundscapes. In addition to Fay as chief composer, producer, and visionary, the album features contributions from Tobias Fröberg (Ane Brun), Kristoffer Lo (Highasakite), Markus Jägerstedt (Robyn) and Nils Törnqvist (Lykke Li, Miike Snow, Amason).
Borders' lead single is 'New Again' which, beneath its dreamy musicality, reveals a cathartic moment of rage as being redemptive. 'Awake' ponders a stagnant friendship and features sweetly raspy vocals, hypnotic beats, and jewelled guitar melodies. The anthemic 'Soldier' is a song Fay wrote to keep her strong during the trying times of making the album. "I was at my most depressed point when I wrote that song. I realised it's going to take a long time to heal, and I longed to be a child again, free of responsibilities. Yet, I knew I had to carry on," she shares. The track 'Oh My love, (featuring Thomas Dybdah)' is a stunningly sparse standout that puts Fay's vocals and rustic acoustic guitars to the forefront.
Today, Fay is healthy, strong, and back to playing the guitar, but she won't forget those painfully complex times isolated in a cabin during the dead of winter with her computer, keyboards, and her dog, creating Borders. "It feels great to be where I am, and this album is an important part of my journey. It gave me a lot of perspective, and I'm proud of it," she says. Currently, Fay is writing the follow-up to Borders.
Check out this superb live video clip... which, wait for it, features Fay's stellar guitar playing...
Borders is out now on Warner Music

Fay Wildhagen plays the prestigous ØYA Festival on August 7th 2019

Fay Wildhagen plays The Lexington, London on September 6th 2019
For more information and interviews please contact us...
Contact: Mal Smith & Chris Carr Delta PR