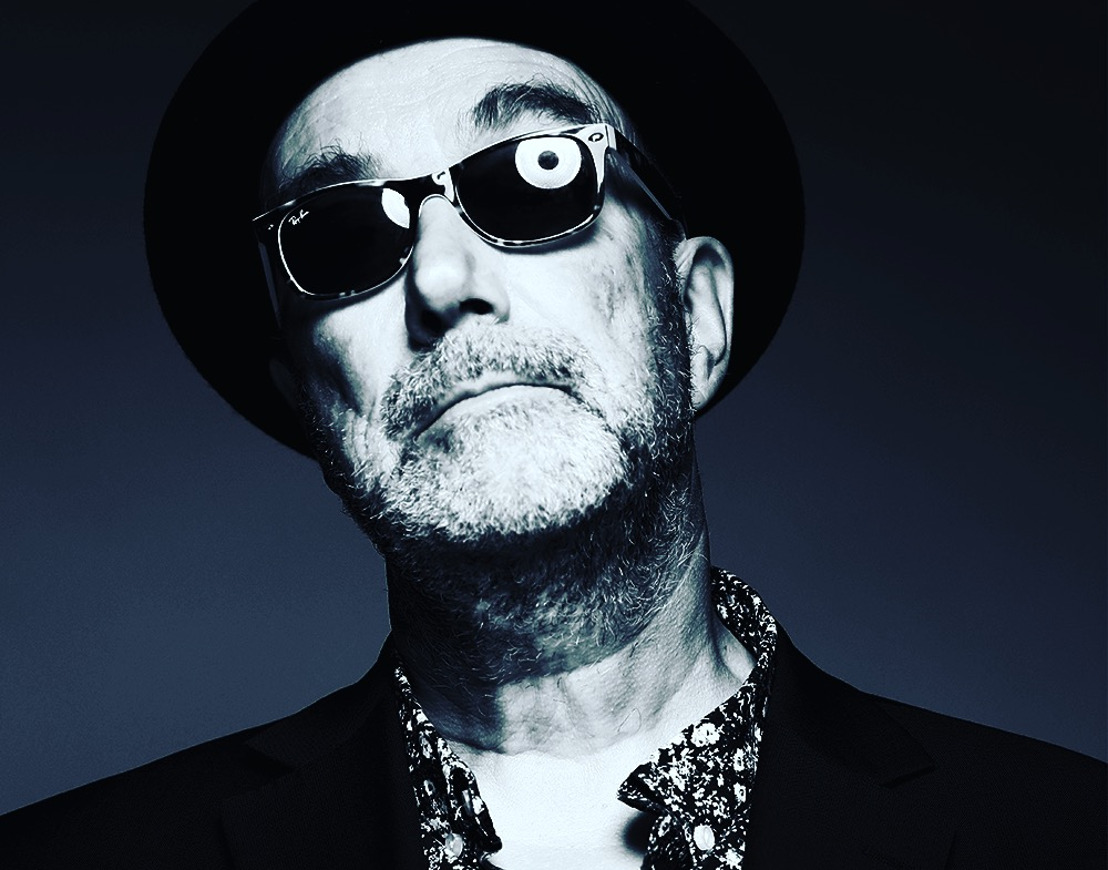 FISCHER-Z: Announcing new video and upcoming 'Swimming In Thunderstorms' album (PIAS)
Check the striking new video 'Big Wide World'...
In 2019, Fischer-Z celebrates 40 years of releasing great albums. This band has been pushing boundaries since 1979's World Salad. "I believe movement is life," Fischer-Z's John Watts shares. "I want to always keep moving and growing. After all, you're only as good as your latest stuff; that is what keeps me going."
Swimming In Thunderstorms is an album of now in song and spirit. The first single 'Big Wide World' is tough and tuneful, layered with arty, imaginative touches. Watts manages to be provocative and poetic as he weaves a narrative of a homeless soldier's attempt to reclaim his youth. Seeking for blessed escape from the harsh physical conditions and inner turmoil the man has to contend with. The single is just out (June 21st). The video credits are: Actor: James G O'Hara; Producer: Jamie Bush; Directors: James Hole and Jamie Bush.
More on the album... the autobiographical 'History Of Misdemeanours' is an infectious slice of guitar-dream bliss that's something of a falling-in-love-with-being-in-love story. "I am a massive fan of rom coms — my adult daughters make fun of me — I like the happy endings," Watts confesses, laughing. Another Swimming In Thunderstorms standout is the lonesome and beautiful 'Stamp It Out' which slowly envelops the listener in a spacious atmospheric elegance.
Forty years of Fischer-Z and counting! The new album, the band's 12th, features the permanent new Fischer-Z line-up of John Watts (vocal, guitar and some keys), with Sin Banovic on drums, David Purdye on bass, Adrien Rhodes on keyboards and Marian Menge on second guitar. Swimming In Thunderstorms is a fitting metaphor for the current state of the world, as well as John's recent personal life experiences, factionalised into his songs.
Swimming In Thunderstorms was recorded at Schenk Studio on the waterfront in Amsterdam, and produced by John Watts and Jan Schenk on Jan's classic analogue Trident console. Personal, political, passionate, this is Watts' strongest Fischer-Z band album since the heady days of Red Skies Over Paradise and Going Deaf For A Living. Whilst maintaining his usual premier level songwriting and quirky observational wit, John Watts has developed a modern musical palette by finding a band of musicians who can truly do justice to the width and depth of his musical ideas.
Single/video 'Big Wide World'
Album Swimming In Thunderstorms on PIAS

Album formats: CD, Vinyl, Digital

DVD release (TBA)

UK Tour Dates 2020 for the first time with new full band (TBA)
Contact: Mal Smith & Chris Carr Delta PR