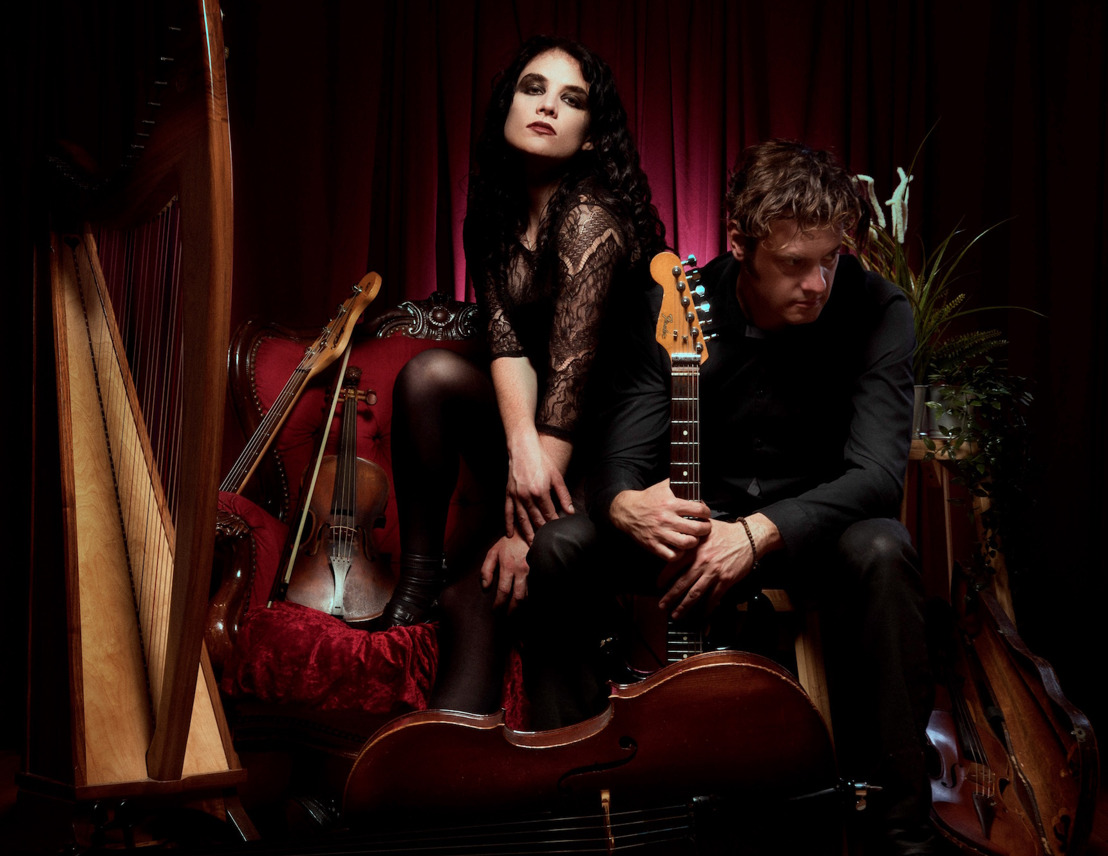 HANA PIRANHA — The West Of The Moon EP, 2019 tour dates & Wednesday's Child album preview
Hana Maria and the darkness within...
Epic and engaging, a tale of the perils of embracing darkness within, Wednesday's Child is the wild, dangerous fruit grown from the true spirit and the vivid imagination of Hana Maria of Hana Piranha.
For Wednesday's Child, Hana Maria rests her trademark violin in favour of a new and deep-seated obsession with that other great stringed instrument, the harp. Hana, previously known for the manic energy and at times aggression of her live performance as Hana Piranha, now channels technique and melodic sensibility from her classical upbringing, seasoned with a sometimes contemplative, sometimes fiery, bluesy undercurrent.
The result is compelling, the breadth considerable, the sound remarkable. There are very few talents like this.
Born during a hurricane, in the far, far away islands of New Zealand, Hana Maria studied violin and piano from the age of three. Her family relocated to England when Hana was twelve. Hana continued with her musical education at The Purcell School near London until age seventeen. Hana now lives in Brighton, UK, but still regards New Zealand as home.
Less than enamoured with the restrictive notions and arcane pathways of classical music, she duly founded dark rock band Hana Piranha in 2011, and in this band guise she has released three albums so far. Hana's violin playing has been called Jimi Hendrix-like.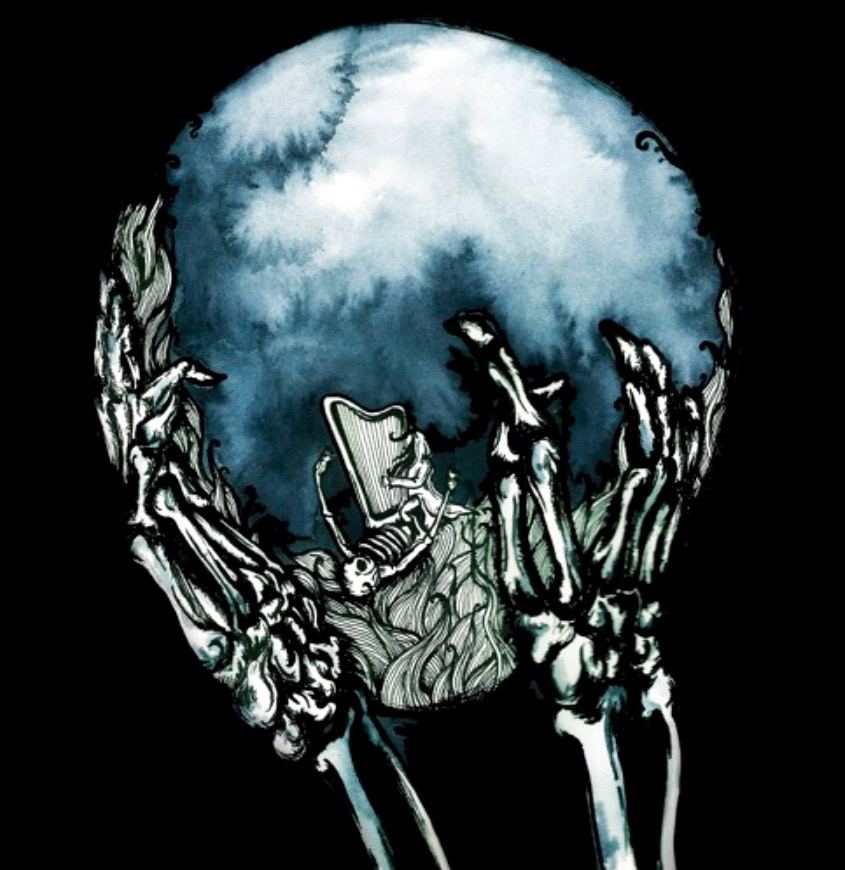 But Hana and her story evolves. Serendipity intervenes, as it always should. Hana met Los Angeles-based producer and multi-instrumentalist Jason Achilles on a US tour. The pair, are kindred spirits and soon established what Hana names a musical synchronicity. And there it began, a collaborative relationship encompassing several projects, including a harp and piano-based cover of Million Dollar Man by Lana Del Rey.
Million Dollar Man isn't on the upcoming album, but provides a taste...
The Hana/Jason partnership flourished and laid the firm foundation for Wednesday's Child. The album is a co-production joining Jason Achilles' Organic Audio Recorders studio in Los Angeles with music conjured up by Hana with fellow musicians in England. West of the Moon, a delicious instrumental — hear it below — adds the notable Steampunk cellist Unwoman, with whom Hana had played previously in San Francisco.
"I took up the harp to connect in a different way than I'd done before with my rock band. Wednesday's Child is an album that captures my heart and soul. And I feel rewarded when I perform it — I feel I can whisper, if I need to..." says Hana.
The subtle yet heart-wrenching Eurydice will be the lead track — a video is being made to accompany. And Eurydice will form part of the West Of The Moon EP release.
So Wednesday's Child is Hana Piranha's fourth album and Hana's very impressive solo debut all at the same time. The story continues…
Hana Piranha Tour dates 2019 (to coincide with The West Of The Moon EP)...
18th November 2019 — The Horns, Watford

21st November 2019 — The Bees Mouth, Brighton

24th November 2019 — Tamesis Dock, London

29th November 2019 — The Hope, Windsor

30th November 2019 — Monk's Inn, Thame
And the first date for 2020 is now confirmed...
6th March 2020 — Aces & Eights, Tufnell Park, London

Further tour dates for 2020 are TBA
---
Upcoming releases from Hana Piranha...
The West Of The Moon EP — comprising 1. Lullaby 2. West Of The Moon (featuring UnWoman) 3. Eurydice — EP release scheduled for November 29th 2019
Eurydice — video forthcoming, date TBC
Wednesday's Child — album release scheduled for March 2020 on Fourglove Records; album formats: CD & Digital
Wednesday's Child — illustrated book scheduled for March 2020
* For more information please contact us...
Contact: Mal Smith & Chris Carr Delta PR