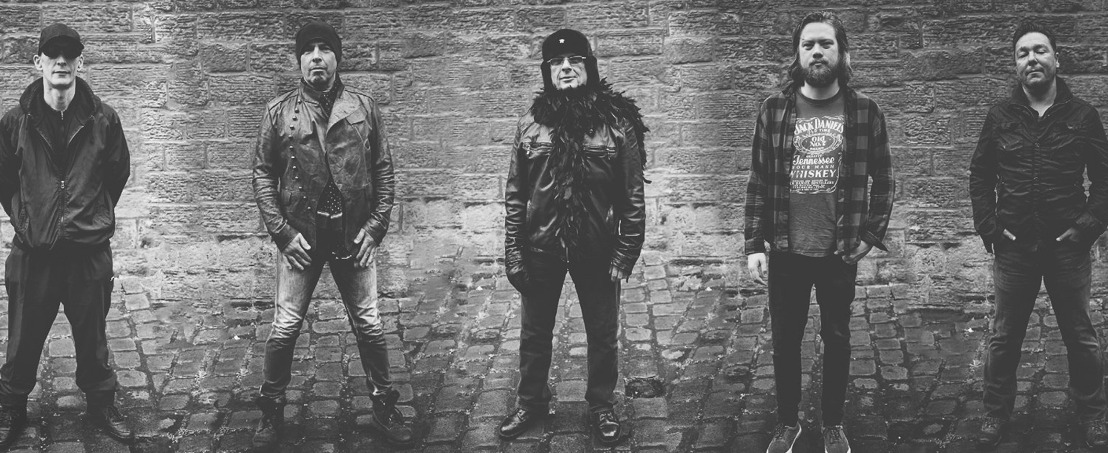 INTRODUCING — THE MEL OUTSIDER REFORMATION
An inspired runaway-journey debut...
East Lancs runaway Mel Outsider absconded from school at age 15 to spin waltzer cars on the fairgrounds and walk ponies for the travelling circus. A love of adventure and the open road saw Mel move on to form blues rockers The Outsiders in 1988, subsequently known as The Outsiders UK.
The Outsiders / Outsiders UK released four albums: Skin (1990), Ripped Shirt (1993), Black Shoes & Travelling TV (1999); and the final album was the acclaimed Everything's Gone Vintage (2016).
Mel's new Colne, Lancashire based group The Mel Outsider Reformation - their vital, dynamic, inspired forthcoming debut album is Miss Victory V - retains musical director and bassist Matt Pawson, and guitarist Liam McCartan, and adds:
Dan Arnold on guitar, alongside Mr Smith on drums

Barney Williams from The Milltown Brothers takes up organ, piano and keyboard

Andy Morell plays sax and leads the Pocket Central Horns

Hayley Gaftarnick and Ellie Coast (both from Leeds) are on accompanying vocals

The project was produced in Accrington, 20 miles north of Manchester, by Real World Studios' Mark Jones, who describes the album as "the rock n roll Dante's inferno for the 21st century." Mark Jones has produced, engineered and worked with Peter Gabriel, Cat Stevens, Patti Smith, The Ting Tings, Black Grape, and Goldfrapp, to name but a few

The album was mastered by Grammy winner Mark Phythian
Mel Outsider himself, a remarkable character, has been closely involved in albums for artists including Michael Chapman, and New York songwriter-poet Angela Costa, winner of The Allen Ginsberg Poetry Award. And Mel has travelled and worked with Delta blues legend David 'Honeyboy' Edwards, then the only living musical connection to Robert Johnson. Mel has recorded, and is currently producing, a new David 'Honeyboy' Edwards release for 2022 on his own Planet Records.
The first track on Mel Outsider's album is the new single / video "Disley Blonde", out now on 7" vinyl / digital.
To see the excellent video — click above.
Lyricist and main character Mel narrates the true story that is this album's colourful and poignant journey.
Mel Outsider says:
"The journey begins: outside a hair salon in Disley south Manchester, with "Disley Blonde".
In "Misty Colour Hotel" I recall the crummy low budget hotel lobbies I have had the displeasure to visit...
But I just can't let go of the rock n roll dream! I plough ahead, pouring out my heart to my soulmate in "Queen Of The City".
Factory girls of yesteryear now remind me of working on the fairground Waltzers as a teenager. And a lost weekend in Blackpool with beauty pageant winner: "Miss Victory V".
I play mentor-therapist to underdogs and wastrels, once again, in the epic "More Than A Three Chord Wonder".
And that's just the start..."
The Mel Outsider Reformation
Single / video — Disley Blonde — Out now (Vinyl 7" & Digital)
Album — Miss Victory V — Due March 4th 2022 (CD & Digital)
Album — Miss Victory V — Due August 12th 2022 (Vinyl LP)
Label — Planet Records
LP CAT# Plan LP41
CD CAT# Plan CD41
* For more information — please contact us...
Contact: Mal Smith & Chris Carr Delta PR