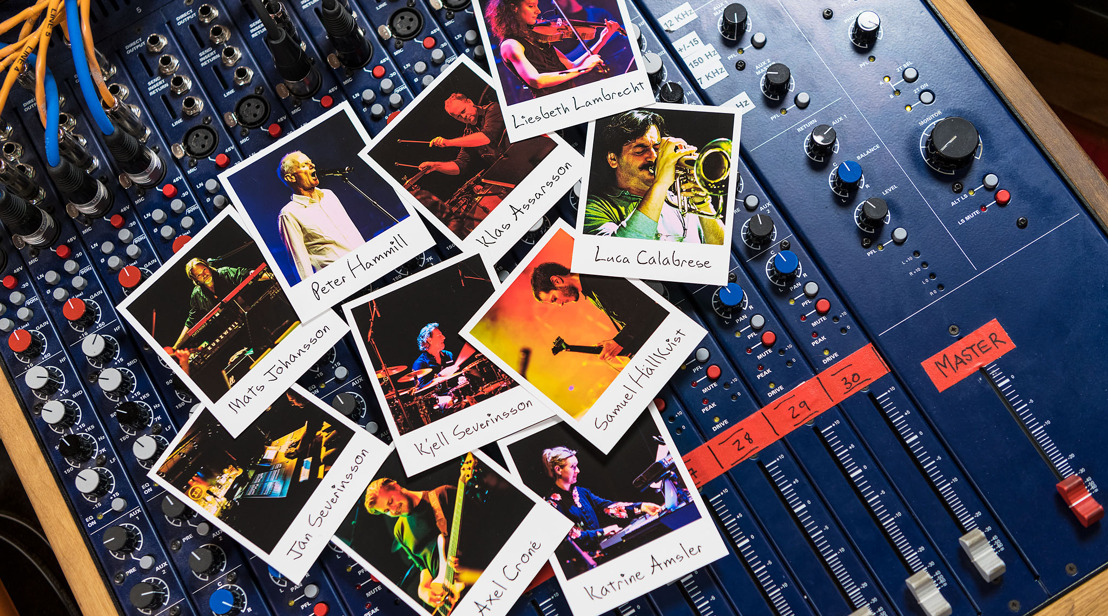 ISILDURS BANE & PETER HAMMILL — In Disequilibrium
Extraordinary times call for extraordinary music...
In Disequilibrium by Isildurs Bane & Peter Hammill is due September 24th 2021.
Extraordinary times call for extraordinary music. Sweden's Isildurs Bane and the legendary Van Der Graaf Generator vocalist and composer Peter Hammill have joined forces, and have risen to the challenge. This is In Disequilibrium...
Listen to the single In Disequilibrium, Pt. 1 (Single Edit) here...
In Disequilibrium consists of two contrasting suites that flow with surging melodic themes, sinuous guitar, graceful woodwind, sumptuous orchestral detailing, organic textures, and bracing rhythmic counterpoints. It's everything you'd expect from one of the leading Scandinavian ensembles. An effortless mix of tightly composed pieces and supple, free-ranging panache.
Amidst In Disequilibrium Parts 1 - 3 and Gently (Step By Step) Parts 1 - 4, stands Peter Hammill's uncompromising intensity. As Hammill says, "These were the first lyrics I came to write while the world was in the grip of the Covid pandemic and this undoubtedly had some influence on the way these turned out."
The new album — their first since 2019's acclaimed In Amazonia — took 14 months to record and is a triumph of international creative cooperation. With musicians contributing respective parts from Belgium, Denmark, Italy, Sweden, the UK, and from the USA, special guest King Crimson drummer Pat Mastelotto, In Disequilibrium features Hammill's fullsome vocals meshed with energetic and forceful arrangements that dart across a shimmering haze of mallet percussion, scintillating keyboards, dramatic strings, and rumbling, querulous percussion and drums.
IB's principal composer and keyboardist, Mats Johansson, had Peter Hammill in mind when he began writing the piece and made a full demo of the two companion pieces, a total of some 45 minutes of music, which he sent to Hammill for consideration. "Once Peter said he'd be interested in working with us again, we knew his vocals, melodies, and strong expressiveness would be perfect for the album."
While In Amazonia was put together one piece at a time and assembled like a jigsaw puzzle, this time Hammill was sent the compositions as a completed instrumental demo. It was, he says, a question of finding vocal lines by trial and error as well as by intuition and improvisation. "The first piece which came to me was 'Going Gently'. Initially, I thought that this might be enough of a contribution from me, especially since IB are known for their formidable instrumental pieces and I didn't want to over-impose."
However, Hammill was encouraged to find other places within the music that might benefit from his vocals. "Not that they were necessarily obvious places – in fact, this time I had to learn to play parts on piano and guitar along with the tracks in order to work out where and how the fiendish marquetry of the music fitted together. In a first in terms of my recorded work with IB, one of these guitar parts has survived to the final mix. What a delight it's been to enter the complex musical world of IB once again," he says.
For Mats Johansson, the results of Peter's work are especially pleasing. "I was constantly and pleasantly surprised by Peter's unique way, of finding new ways of weaving melodies into the tracks I had sent him!"
Hammill's typically insightful words describe the deep effects of the extraordinary events that have wrong-footed so many of us. As we struggle to come to terms with a world turned upside down, in which we teeter forwards into uncertainty and circumstances beyond our control, we are truly in a state of disequilibrium.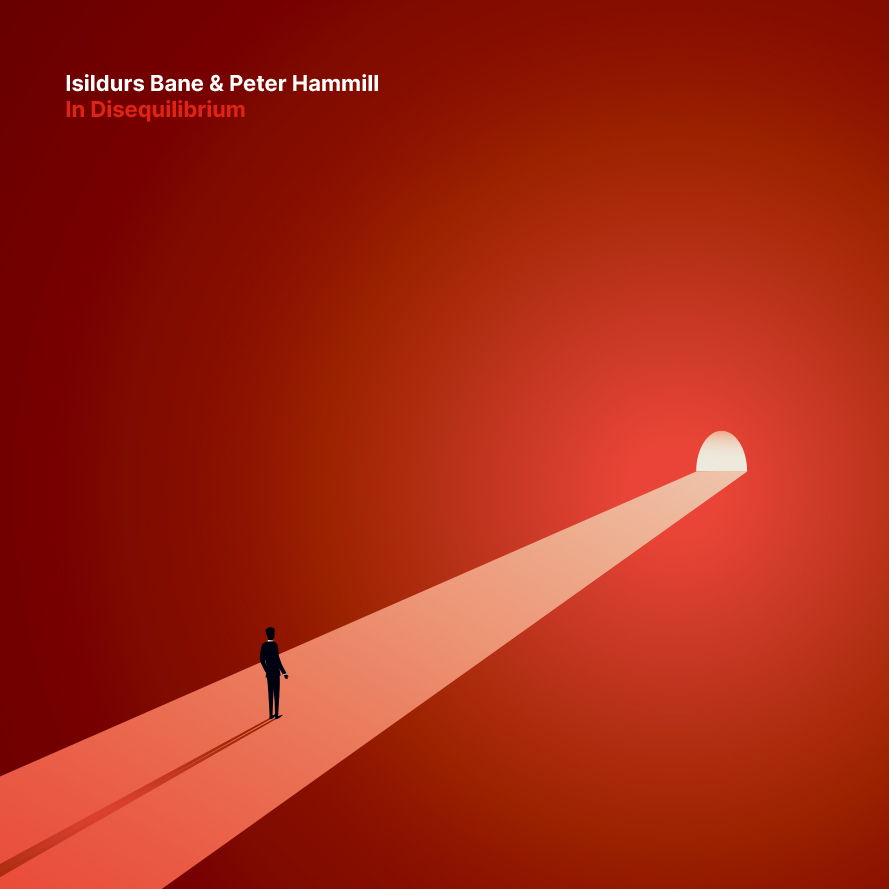 In Disequilibrium continues the commitment to new and exciting forms while deepening the breadth and range of a very fertile partnership.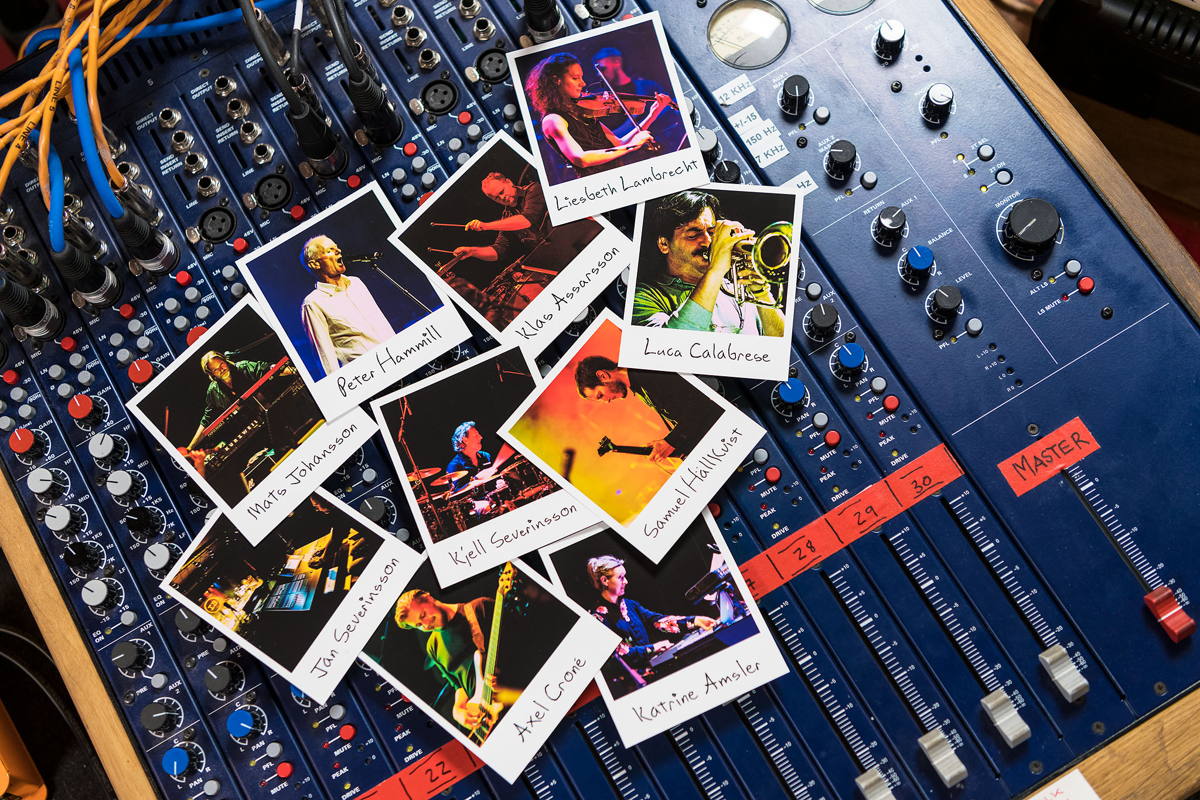 Credits
Peter Hammill – vocals and guitar

Katrine Amsler – keyboards and sound design

Klas Assarsson – marimba, vibes and other percussion

Luca Calabrese – trumpet

Axel Croné – bass, woodwinds, guitar and keyboards

Samuel Hällkvist – guitar

Mats Johansson – keyboards

Liesbeth Lambrecht – violin and viola

Pat Mastelotto – drums (except In Disequilibrium, Pt. 1)
Kjell Severinsson – drums (In Disequilibrium, Pt. 1)
---
Photo credits — Patrik Leonardsson

In Disequilibrium, Pt. 1 (Single Edit) — Single out now (see above)
In Disequilibrium — Album release CD & Digital — September 24th 2021
In Disequilibrium — Album release Vinyl — TBC

Label — Ataraxia
* For more info — please contact us now...
Contact: Mal Smith & Chris Carr Delta PR