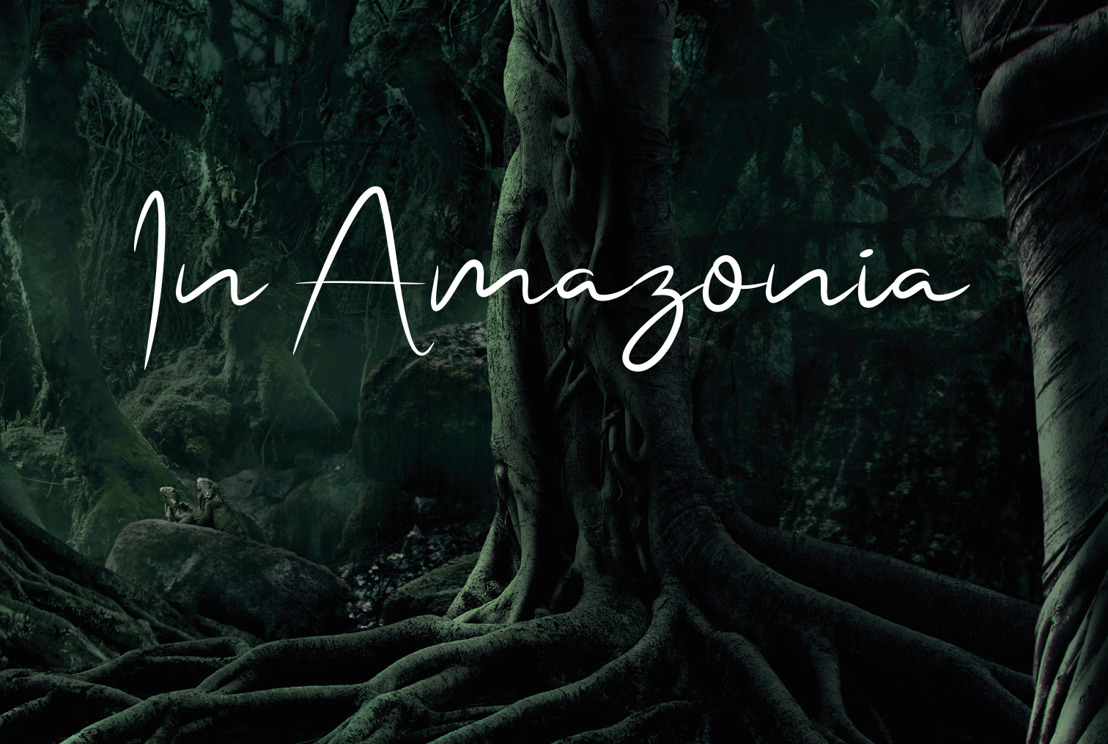 Isildurs Bane & Peter Hammill's 'In Amazonia' brims with twists & surprises!
A stunning collaboration between Sweden's Isildurs Bane and revered Van Der Graaf Generator singer and solo artist Peter Hammill, In Amazonia combines Isildurs Bane's imaginative, risk-taking music composed by keyboardist Mats Johansson, and the voice and lyrics of progressive music's most enduring and uncompromising legend.
The seeds were sown when Peter Hammill guested at Isildurs Bane's IB EXPO two years ago, an event where artists from all around the world are invited to come and work together for a week and then present a special one-off concert.
Peter Hammill takes up the story...
"At some time in 2018, [band rep] Thomas Olsson got in touch to ask if I'd be interested in continuing to collaborate, this time on a recording project. I'm actually quite open to the idea of doing outside work, especially if it's some way away from my usual areas, so – with, of course, the condition that nothing was an absolute given or certainty on either side until it was all done – I agreed to have a go. The files for the first song duly arrived and I began looking for spots where I could fit in.
I think there were some original suggestions for the moments in time where singing could be imagined but there was nothing more than that in terms of direction. Well, obviously I managed to find some lines which worked for me and which I thought fitted in with the piece. With some trepidation I sent these off and waited for the reaction… Happily this was extremely positive...
Here it is and I think it's very good stuff. Cinematic, wide-screen and afloat on a surging current. The instrumentation is broad palette: in addition to bass, guitar, keyboards there are multitudes of percussion, trumpets, violin and a major role for Karin Nakagawa's koto..."
Peter Hammill's lyrics here frequently portray characters at a moment of decision, in the heat of crisis, at the point when a person might truly find out who they really are, in the face of adversity and challenge.
The settings of those words are varied. Fluid, exciting arrangements, harnessing elements of rock, electronica and a classical sensibility, and Hammill's vocals filled with drama and emotion, occupy a space rich, energetic, and brimming with twists and surprises.
Producer/composer/keyboardist Mats Johansson is thrilled by the way the album has developed and grown with Peter's involvement:
"Apart from fantastic lyrics and vocal melodies, Peter has influenced part of my composing process in a very positive way. I noticed that I could skip about with rhythms, beats, keys and almost atonal parts. Nothing seemed to worry Peter. Not only that, but he delivered his parts quickly and in places I honestly hadn't expected. That, in a sense, made him the captain of the ship every now and then. Needless to say, he surprised me on several occasions and always in a really good way!"
In Amazonia will be available initially on CD and limited edition green Vinyl; when the green Vinyl is sold out, black Vinyl will become available
Later the album will be available on Digital platforms, due Autumn 2019
In Amazonia by Isildurs Bane & Peter Hammill is an Ataraxia release.
Here's a trailer...
Credits:
Isildurs Bane
Katrine Amsler – keyboards, electronics

Klas Assarsson – vibraphone, marimba, percussion

Luca Calabrese - trumpet

Axel Croné – bass, clarinets, saxophones, flute, string arrangements

Samuel Hällkvist – guitars

Mats Johansson – keyboards

Liesbeth Lambrecht – violin, viola

Kjell Severinsson – drums
With Peter Hammill – vocals
Additional musicians
Karin Nakagawa – 25-string koto

Pat Mastelotto – electronic percussion

Xerxes Andrén – drums, percussion

Adam Sass – trumpet
Compositions by Peter Hammill & Mats Johansson
Lyrics by Peter Hammill
Produced by Mats Johansson
Mixed by Charles Storm
Cover art by Matti Engdahl
Contact: Mal Smith & Chris Carr Delta PR