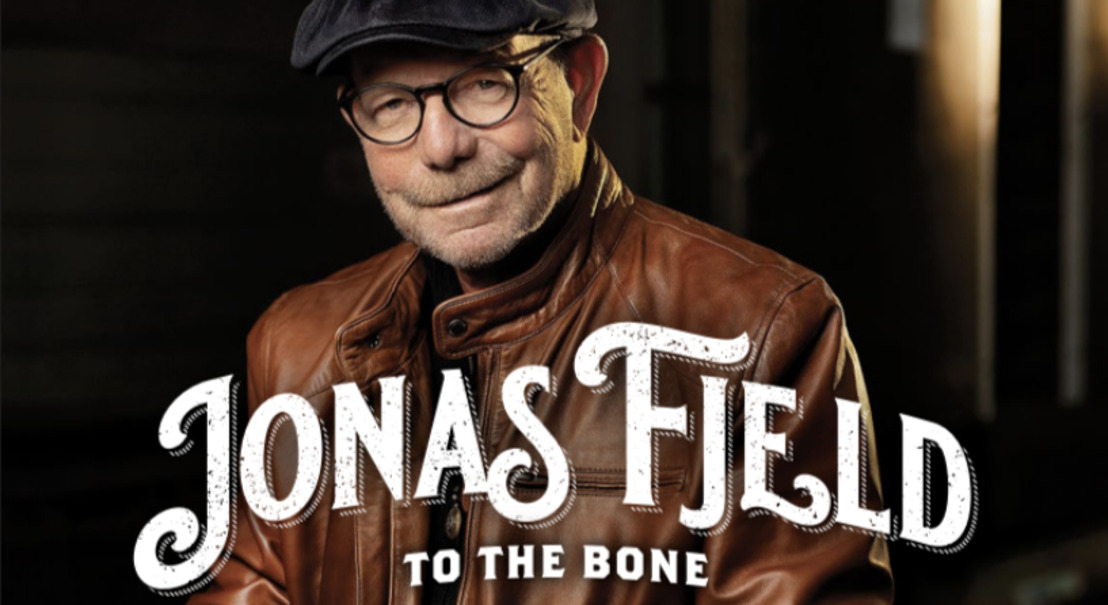 JONAS FJELD — To The Bone
Sublime career-capping album from folk roots icon
For five decades, Norwegian folk roots icon Jonas Fjeld has enjoyed chart-topping commercial success.
Increasingly, he has gained elder statesman respect. He's regarded as the 'Doc Watson of Norway.' This year Jonas is celebrating two anniversaries ​ — 50 years since he was first signed by Mercury Records and his 70th birthday!
Jonas is a masterful singer and musician with a track record of working closely with many of the very best of American artists, such as Rick Danko, Eric Andersen, Judy Collins, and Chatham County Line.
His next release, his first solo album in English since Voice On The Water from 1999, the aptly named To The Bone, is due September 16th 2022.
This sublime album sounds very much like a heartfelt career summation. Which means that To The Bone is a particularly special album. Jonas has had a fascinating career, ranging across rock 'n' roll, punk, rock, pop, and folk roots music. He released his first album in 1973.
Jonas has since become a prime Norwegian musical export with an international profile, as celebrated in a recent PBS special alongside Judy Collins. This September, the Norwegian Rock 'N' Roll Hall of Fame member turns 70, and, lately, he's been enjoying his biggest success to date.
Jonas' last album Winter Stories — a collaboration with icon Judy Collins — topped the Billboard Bluegrass Chart for four weeks; and was nominated for the Spellemann Prize, that is: a Norwegian Grammy. In addition, a live performance documentary from the Winter Stories tour earned a Bronze at the New York Film Festival.
Today, Jonas follows these milestone achievements with the wonderful earthy folk roots album To The Bone. The album will be his first solo album sung in English since 1999. Prior to this album, solo Jonas was concentrating on music sung in his native language.
"I never thought I would release another English album," he emphasizes. "But things went so well with Winter Stories' reception and the shows, I decided what the hell? Let's do a new album!" Jonas continues: "The expression 'to the bone' means honesty, and this is a very honest album. I feel at home on this album."
Jonas is a master musician with a poetic sensibility, an extraordinary empathy. His journey began in rock 'n' roll and punk, before he discovered his musical and spiritual home in folk roots. Jonas found that American roots spoke to his soul, and, much like the blues exchange with America and the UK in the 1960s, Jonas sought out authentic yet innovative US-based collaborators.
In the 1990s, he worked with the legendary Rick Danko of The Band and folk singer-writer Eric Andersen in the trio Danko/Fjeld/Andersen. In 2004, he sought out NC adventurers Chatham County Line for fresh musical explorations. Jonas and CCL have formed a brotherly artistic alliance, tirelessly touring internationally, and releasing four collaborative albums. The pairing earned acclaim, awards, and a fervid fanbase.
Jonas' upcoming solo album To The Bone is a modern folk roots masterwork flush with hard truths, but also with an optimistic edge. The album mixes acoustic folk with rock n' roll, soul, and blues. Most of the songwriting on the album is a collaboration between Jonas and hit-making and critically-acclaimed American country singer-writer Hugh Moffatt.
The pair worked together, with Jonas passing along his syllabic music demos to Hugh. The Jonas demos, though 'wordless', were so keenly expressive that Hugh was able to intuit Jonas' emotions. In addition to Hugh, other album lyricists include Dave Wilson, Jim Sherraden, Karen Pell, and noted Norwegian author Arne Svingen who collaborated on the Norwegian song Vi Veit Aldri.
The soulfully impressionistic opening track Dust In My Wallet features fiddle and whistle, and is a modern hard-luck troubadour's tale. The story goes that Hugh empathically understood Jonas' sketch of the tune, which is about the pandemic and its toll on a working musician's livelihood.
The album rewards the listener with ideas, imagery and musical catharsis aplenty. Punchy horns and warm Memphis-style organ accompaniment lend I Can Dance a silken soul-folk feel. Jonas paints a folk portrait on Rosie and sings sweet vintage country on the harmony-lavished Simple Love. The ballad, Sansa's Wedding Song, replete with strings, might be the first time Game of Thrones has been referenced on a roots album. On closing track Vi Veit Aldri, Jonas tips his hat to his home country with some joyfully brisk bluegrass sung in his native language.
Jonas has spent his life literally and figuratively traveling the dirt roads, seeking out the essence of folk music. To The Bone gets to the core of this journey, and the mystique of the folk tradition. "I remember my dad had these great 78s, and those songs … [like] 'I was born to wander and roam …' they got inside me," he says. "This music is where I belong."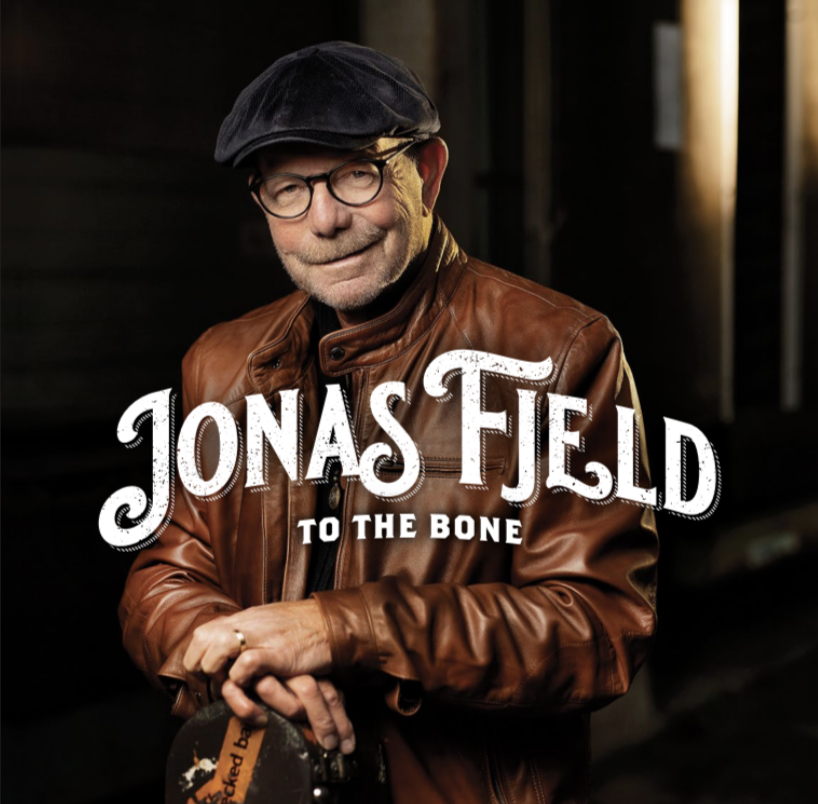 ---
Jonas Fjeld — To The Bone album is due for release September 16th 2022
Single - Dust In My Wallet - due September 2nd 2022
Focus Track - I Can Dance (from September 16th 2022)
Label: Vox Records
For further information please contact us...
Contact: Mal Smith & Chris Carr Delta PR