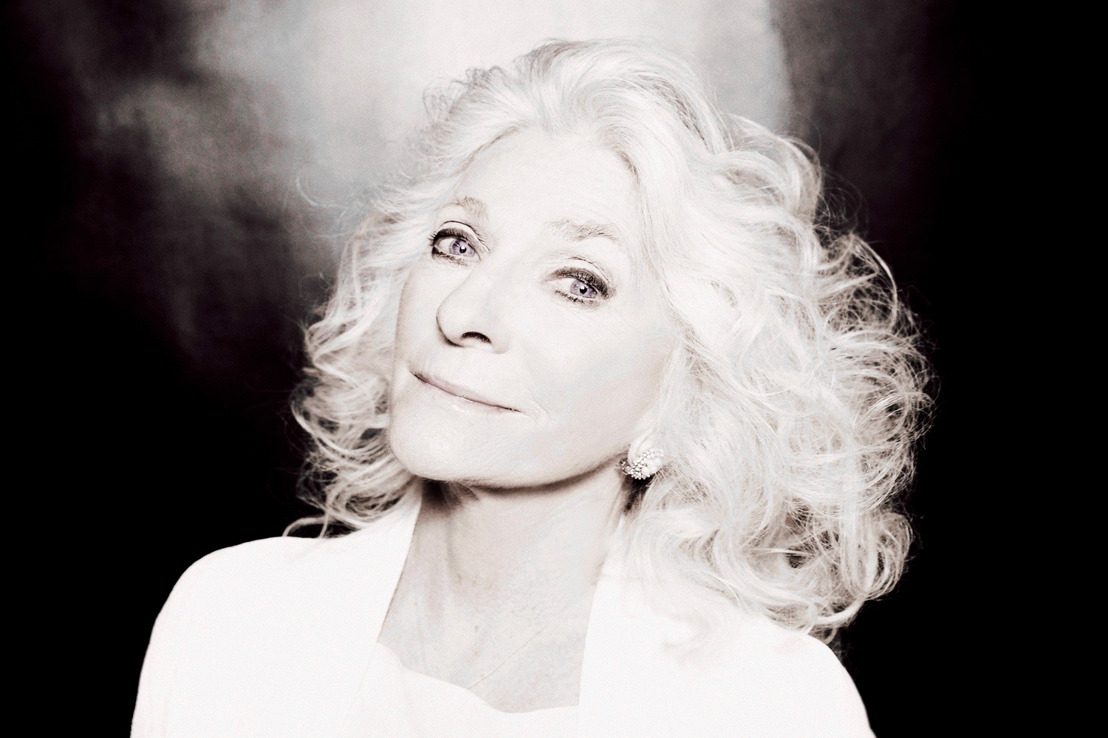 JUDY COLLINS — A very special UK Tour for 2019
The great news is that Judy Collins wil be back in the UK in early 2019...
And 2019 is a special year... Judy will celebrate her 80th birthday. And a 60-year career. And will release two albums!!
And let's recall that it is half a century since Judy's album Who Knows Where The Time Goes (Elektra Records) was certified Gold and Judy had three successive singles chart in the US — Someday Soon, Chelsea Morning and Turn! Turn! Turn!
The following year, 1970, would see Judy hit No.5 on the UK singles chart with her breathtaking Amazing Grace.
Who Knows Where The Time Goes features guitarist Stephen Stills. And for Judy's current album Everybody Knows released in the UK in 2018, she teams up with Stephen Stills once again.
For this is the Judy, after all, of the gorgeous Suite: Judy Blue Eyes by Crosby, Stills & Nash, also released a half century ago.
But don't imagine that Judy Collins has lost her edge.
Her current single is the stunning and moving a cappella modern protest song Dreamers.
Judy Collins wrote and recorded this song in support of Dreamers and of asylum seekers, in response to the current US administration's policies on immigration. Judy is a lifelong advocate and activist. She testified at the Chicago Seven trial, marched in Mississippi for Civil Rights and marched in opposition to the Vietnam War. Her 1970 a cappella recording of Amazing Grace remained on the US charts for over 70 weeks and became part of the soundtrack to the opposition to America's involvement in Vietnam.
About her song Dreamers, Judy Collins says:
"All of us are immigrants who have come here to escape fascism, religious persecution, crime, dictatorships and in the case of many, starvation. We have been the haven for democracy through our history. Emma Lazarus said 'Give me your poor-your huddled masses yearning to be free.' Now a tide of hatred, prejudice, name calling and cruelty has infiltrated this bloodstream of humanity. What has become of our humanity? The Dreamers and the people seeking asylum in our country have become the canaries in our mine. We must remember who we are and save our democracy."
Judy has been performing the song live, and the overwhelming response compelled her to record it.
"It's not just here. It's a worldwide problem," Judy Collins told Billboard.
Just check the video...
JUDY COLLINS - UK TOUR DATES
Saturday 19 January 2019 — St Ann's Church, Manchester

Sunday 20 January 2019 — Mackintosh Church, Queen's Cross, Glasgow

Monday 21 January 2019 — Gala Theatre, Durham

Thursday 24 January 2019 — Cecil Sharp House, London

Friday 25 January 2019 — Harlequin Theatre & Cinema, Redhill

Saturday 26 January 2019 — Astor Community Theatre, Deal

Monday 28 January 2019 — The Apex, Bury St Edmunds

Tuesday 29 January 2019 — The Glee Club, Birmingham

Wednesday 30 January 2019 — The Stables, Milton Keynes
---
---
Judy Collins is coming off an amazing year working with Stephen Stills. In 2017/2018 the legendary couple reunited after over 50 years to release an album together Everybody Knows and hit over 100 cities.
Latest news — Judy will be releasing not one but two albums in November 2019!!
And now what a thrill it is to have one of the all-time great singers return to the UK...
Concerts — Judy Collins
Contact: Mal Smith & Chris Carr Delta PR