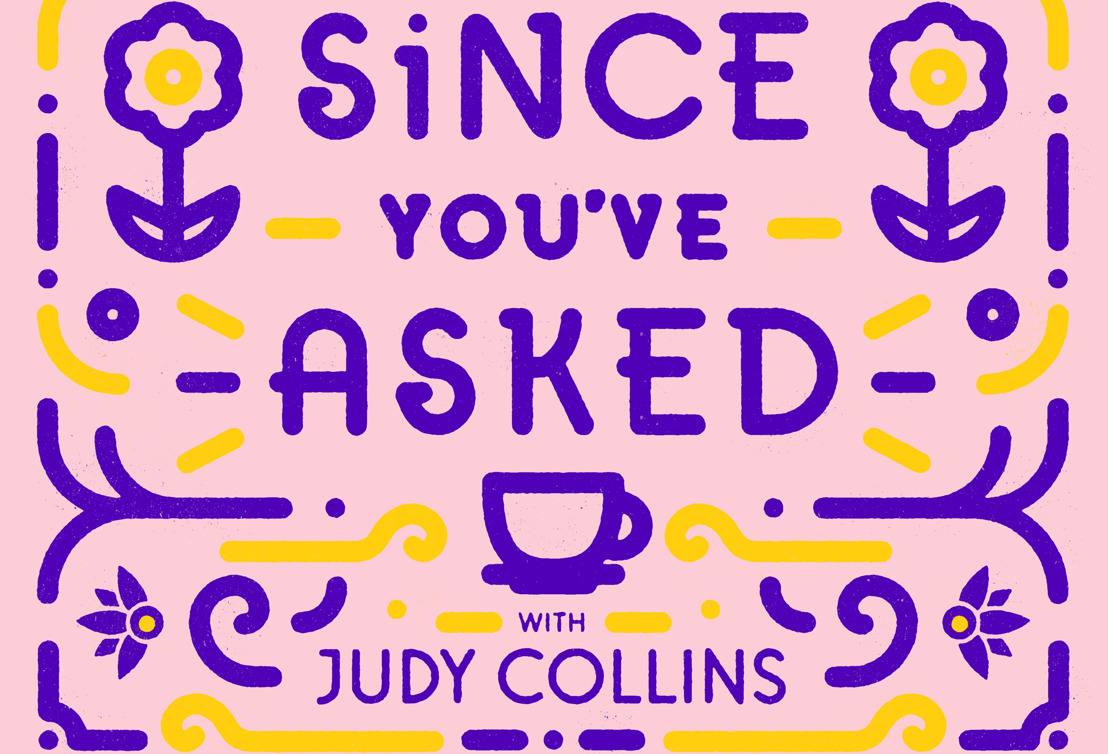 JUDY COLLINS — to present Since You've Asked with Judy Collins
New Judy Collins podcast to launch July 8th 2021...
Judy Collins is to present the Since You've Asked with Judy Collins podcast.
Named after the first song she ever wrote, Since You've Asked with Judy Collins will focus on some of Collins' favourite luminaries from her colourful life.
These include fellow musicians, songwriters, poets, authors, and creative thinkers...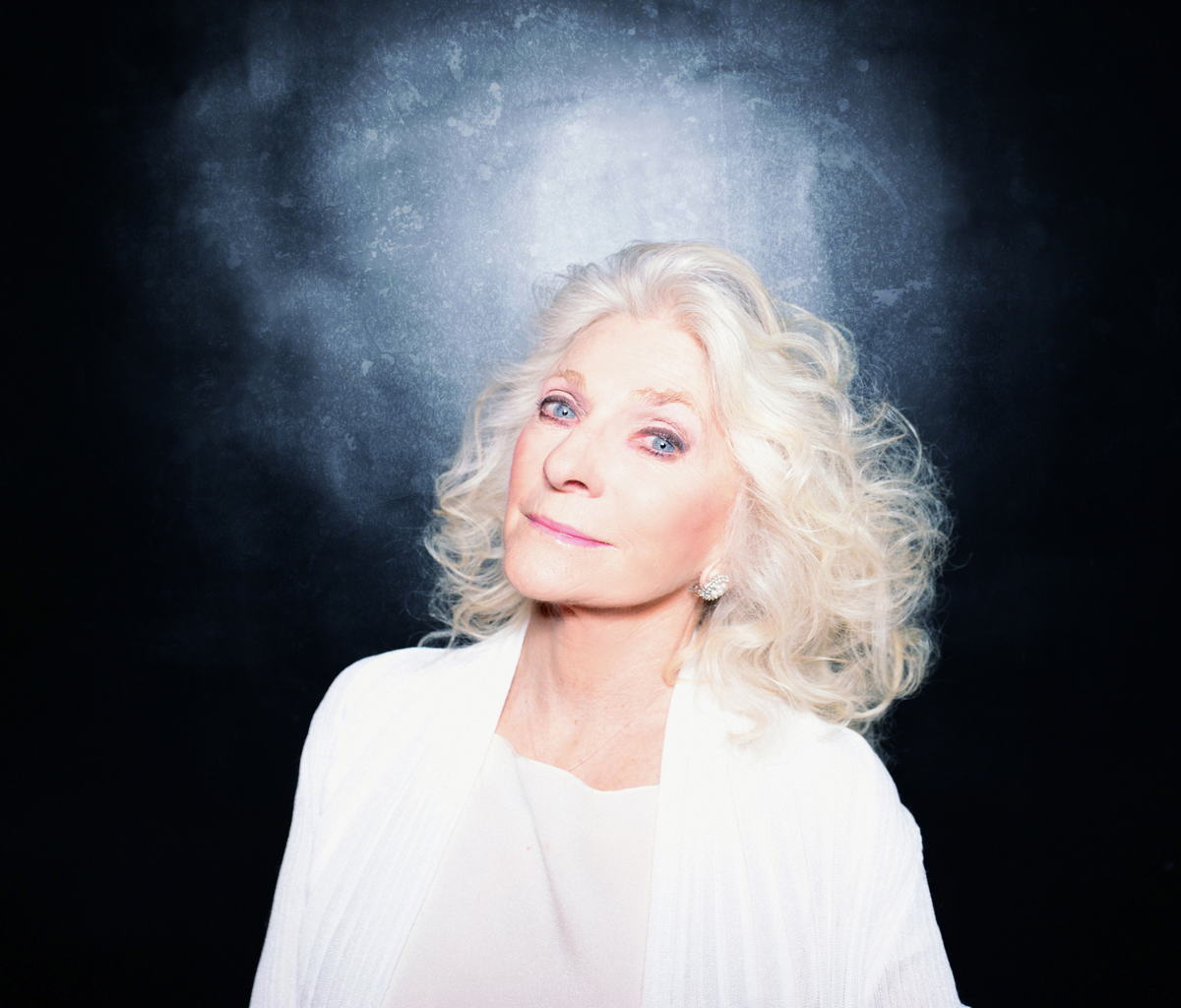 Podcasting is a perfect occupation for Judy Collins, ever the exceptionally perceptive curator and a natural conversationalist. Collins' recordings of songs penned by musical greats like Randy Newman, Jimmy Webb, Joni Mitchell and Leonard Cohen helped launch their careers and create the foundations of current musical history.
At the age of 82, Collins defies preconceived notions of octogenarian life. She maintains a vigorous tour schedule, and consistently strives to learn new things. Collins always seeks to delve into the important questions and forge new pathways. Such as creating her upcoming podcast Since You've Asked with Judy Collins.
Judy Collins has thrived in the music industry for well over a half a century, releasing around sixty albums so far. Back in the 1960s, Collins evoked the idealism and the steely determination of a generation largely united against social and environmental injustices.
Five decades later, her luminescent presence shines bright as new generations continue to discover Judy Collins, and be inspired by her campaigning spirit and her varied knowledge and interests.
Since You've Asked with Judy Collins is a set of very special conversations. Guests will include:
Julia Cameron — author, artist, poet, playwright, novelist, filmmaker, composer, journalist (July 8th)
Jeff Daniels— actor, musician, and playwright (July 22nd)
Ben Harper — singer-songwriter (August 5th)
Pat Allerton — known variously as The Portobello Priest or The Portable Priest who brought Collins' Amazing Grace to the streets of London (August 19th)
and more besides... future guests include... Arlo Guthrie, Clive Davis, Molly Jong Fast, Christiane Amanpour, Jac Holzman, Betty Buckley and many more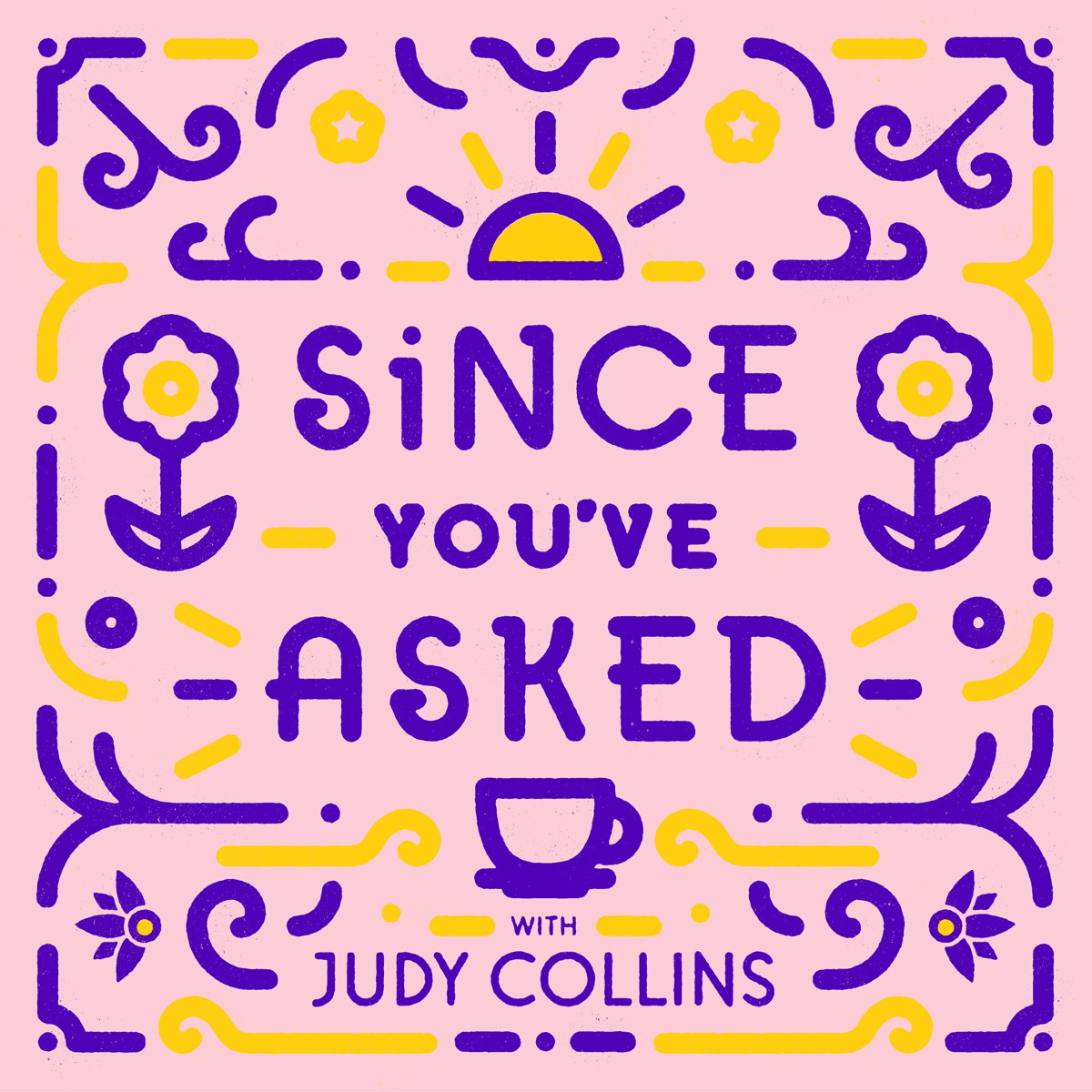 "I have loved creating these podcasts for your pleasure and mine. It's been joyful to talk to people about their lives in a format that allows you to go more deeply to find out what people are thinking: what they like to read, what makes them laugh, what gives them pleasure, what makes them tick. How they've handled the pandemic and the questions that normally an interview doesn't have time for. By the time I finished talking to a number of my first subjects, I felt that I just had a truly fabulous dinner date with a good friend in a great restaurant!
I hope you'll feel the same-sitting down to meet somebody you haven't known as well and getting to know them even better. Bon appetite!" - Judy Collins
New podcast — Judy Collins' podcast webpage and trailer...
Since You've Asked with Judy Collins will be available on all major platforms, distributed by Simplecast. Podcast link https://since-youve-asked.simplecast.com
New live album — more Judy Collins news just in...
Judy Collins: Live At The Town Hall, NYC album recorded this year to be released August 27th... for more information click below...
* Since You've Asked with Judy Collins will feature two podcasts a month and launches July 8th 2021
* For more information — please contact us now...
Contact: Mal Smith & Chris Carr Delta PR