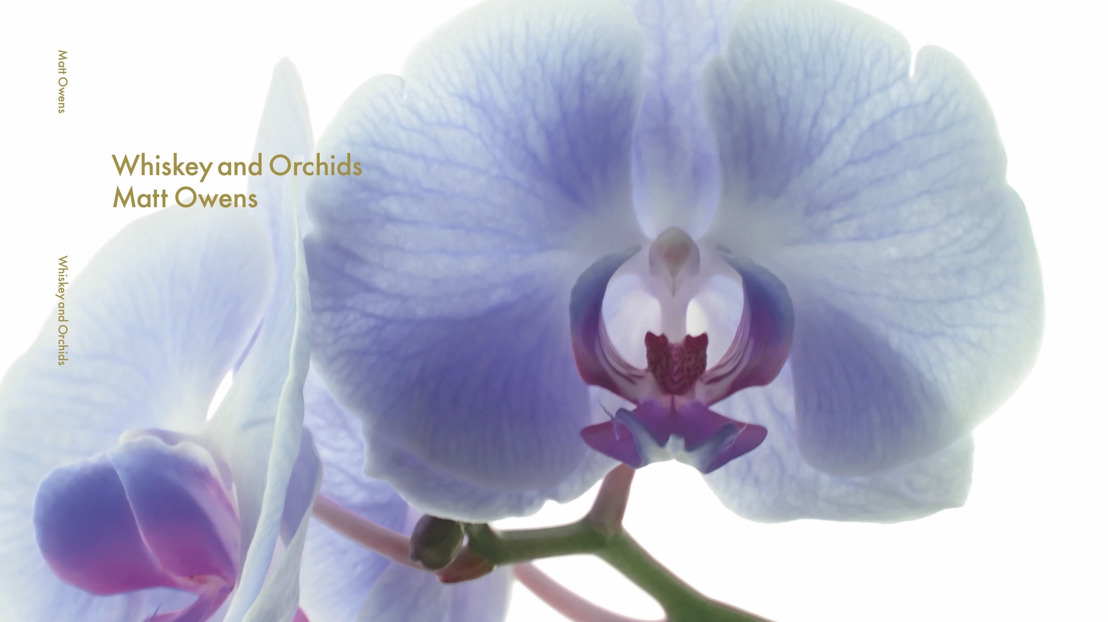 MATT OWENS reveals album cover art and adds new tour dates
Matt Owens' (Noah & The Whale) solo debut album Whiskey & Orchids, to be released Jan 11th 2019, features gorgeous orchid-based sleeve artwork, which we can now reveal, along with the album credits and further tour dates.
Whiskey & Orchids will include brand new single Lay Down Honey, with special guest Thea Gilmore, which was "written while driving home late at night back from a show... it's about how hope and the refusal to fold can sometimes pull you through."
And World Won't Wait, about "the need to just go and do what you need to do."
Matt has added November/December tour dates in Bristol, Edinburgh and Liverpool.
For the latest dates please click...
Tour
In addition to Matt on acoustic and electric guitar, bass, harmonica, and piano, the album features a fine array of British, American and Canadian musical talent:
Nigel Stonier: Piano, Acoustic and electric guitar, Mandolin, Bass, Vocals, Producer
Michael Blair: Drums and percussion
Paul Beavis: Drums and percussion
Adrian Gautrey: Organ and pedal steel
Alan Lowles: Accordion
Thea Gilmore: Vocals
Carleigh Aikins: Vocals
Robert Vincent: Vocals
Boss Caine: Vocals
Produced by Nigel Stonier
Recorded and mixed at Airtight Studios, Manchester
Engineered by Seadna McPhail. Mixed by Seadna McPhail and Nigel Stonier
Mastered by Mike Cave at Loft Mastering, Liverpool
Contact: Mal Smith & Chris Carr Delta PR