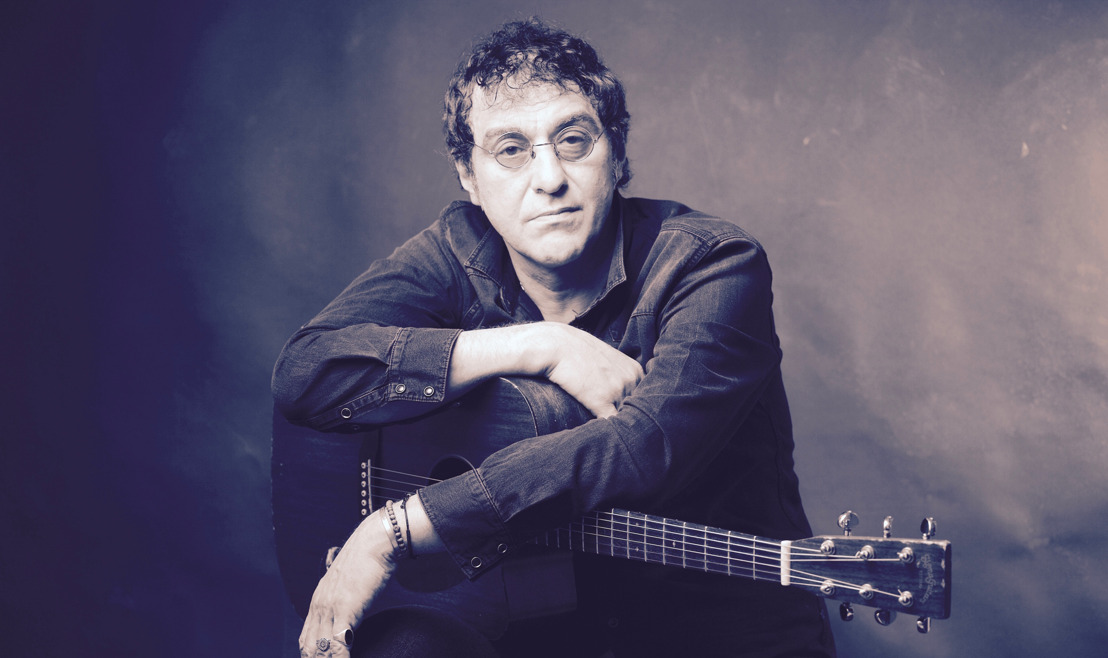 NASH ALBERT — Autumn Rain precedes no filters album Yet
Nash and his original band reunite for a new album
Autumn Rain is the first single/video from Nash Albert's forthcoming album Yet. Nash has reunited for the album with his former bandmates from Salamandra, with whom he played while living in the US during the 1990s. Autumn Rain is due for release on October 29th 2021. The album Yet is due in 2022.
"I am originally from Georgia, the country where folk songs are imbedded in our consciousness. For me the desire to sing is as natural as breathing air. But it was the primal strains of rock 'n' roll that I heard on records smuggled into the USSR that set my pulse racing, my heart pounding, and my head spinning. At 16 years old, I put together my first real band, Salamandra, and as soon as travel restrictions eased after the dissolution of the USSR, we flew to the USA," Nash Albert explains.
After 6 years in the US, Nash formed Moscow band Blast, later known as Blast Unit Moscow. From 1996 to 2014, Blast was one of the brightest, most successful and unique Russian bands.
"Salamandra split in 1994. The rest of the band returned to Georgia, and in 1996 I returned to Moscow. Back then, Russia was a hotbed of crime, and Moscow was crazy, the nightlife was just like Chicago in the 1930s or Las Vegas in the '50s with gangsters and shootings on the street. Anyhow, I was offered a gig. The music scene was booming, and shortly after I put together a new band called Blast. We enjoyed many years of success in Russia and beyond. We played with well-known artists through the years, including Blur, The Strokes and Franz Ferdinand. We played festivals across Europe and the UK and we gained airplay."
Nash's links with the UK, continental Europe and the US are strong. NME called Blast "the godfathers of the Russian alternative scene". Blast's most successful album Krisis Of Genre (2014) was produced by Youth.
Youth on Nash: "Nash is an original writer. He wears his passion for what he loves on his sleeve, no apologies. I love that and as a result his songs come across as fresh and authentic."
A year later Nash, who still has a flat in Moscow, was working with Ian McNabb of The Icicle Works on Nash's first solo album Rude Beggar recorded in Liverpool (released late 2014).
Now, newly signed to MIG Records, Nash Albert has recorded his second solo album Yet, his first new recording in 7 years, with the members of his first band Salamandra reunited at last after 25 years.
British producer Tim Palmer ​ — who has produced Robert Plant, David Bowie's Tin Machine, Tarja Turunen, and many others — co-produced and mixed the new album in Austin, Texas. Yet was mastered in the US by the mighty Bob Ludwig.
Band members:
Nash Albert – lead vocals, guitars, grand piano, synths, effects

Irakli Sanaia – guitars, piano, rhodes, keys, backing vocals

Mindo Gabashvili – drums and percussion

Gia Tavkhelidze – bass and backing vocals
Nash on reuniting with his bandmates from Salamandra and on Yet:
"Contacts re-established, it came to pass that we reconvened in Georgia, the land from which our hearts and souls flow. The land where music is in the air. Taking inspiration from the rugged, mountainous region around us, we brought this album Yet to life. For me, this recording is the first time that I turned off all my internal blocks and barriers. Everything on this album is from the heart and soul. There are no filters. This is me. Nash Albert."
---
Nash Albert — Autumn Rain single and video due October 29th 2021
Nash Albert — Yet album due February 2022 on MIG Records
A European tour is planned in 2022 supporting the album release
* For more information please contact us...
Contact: Mal Smith & Chris Carr Delta PR