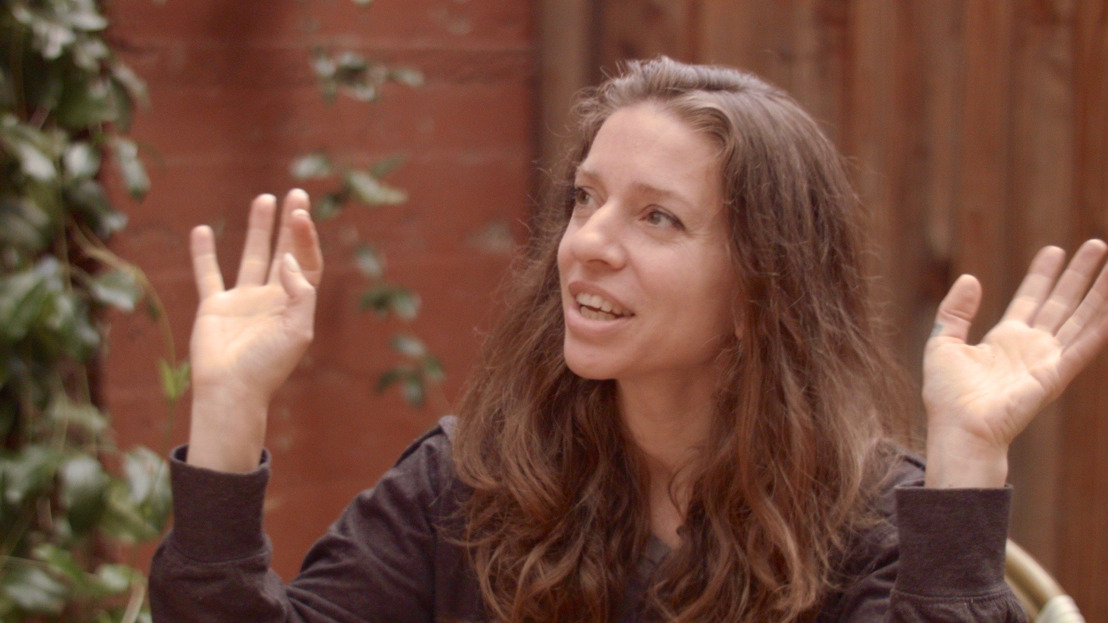 News of the upcoming DVD/VOD release of THE SHOPKEEPER — the striking debut movie from Rain Perry
In the streaming age — what is really happening to music?
Tuesday, June 6, 2017 —

The Shopkeeper. That's what he calls himself — it's kind of a self-deprecating joke. "I'm just a lowly shopkeeper here on South Congress Avenue." Actually, Mark Hallman has worked with Carole King and Ani DiFranco and a host of other great music artists. But here's the ultimate question this movie is about: can music producers like Mark keep recording studios open in the age of streaming? And what does this mean for music?

Everybody is talking about Spotify, Pandora, etc and the pros and cons of 'free' music and music streaming generally. Musician and first-time filmmaker Rain Perry, in a striking debut film, confronts this fundamental issue, and what it means for music, head on by telling the story of The Congress House Studio and 'The Shopkeeper' aka ace musician and music producer Mark Hallman.

Mark's Congress House Studio is the longest continuously operating recording studio in Austin, Texas. But this film shows Mark Hallman struggling to keep his studio open in the era of streaming. Times are tough for studios and producers. Yet it's producers, along with the recording studios where they work, that provide the vital spark for great music and very often a way of connecting musicians together. The studio is a hub for creative work and a center of knowledge.

Funny, sweet, pertinent, insightful, intimate, with great music and interviews with Ani DiFranco, Eliza Gilkyson, Iain Matthews, Tom Russell and many more, plus wonderful archive footage, The Shopkeeper captures both the resolute spirit and the frustration felt by musicians today. Also, in many ways, it tells and celebrates much of the story of music from way back in the 1960s up until today, through the story of Mark Hallman and those he has worked alongside.

The Shopkeeper stars music producer Mark Hallman and…
Ani DiFranco
Scot Fisher
Eliza Gilkyson
Jon Dee Graham
Iain Matthews
Tom Russell
plus many more
Rain Perry is the film's remarkable director. She runs Precipitous Records, is an award-winning songwriter, a musician, an actress, playwright, event organizer and now film director-producer.
Rain Perry on The Shopkeeper:
"It seemed the right time to make this movie. This is a story that needs to be told. There's something a music producer brings that you can't bring yourself. That's being lost. The style of the movie, I wanted to be in keeping with the subject. The Shopkeeper embodies the spirit of the independent musicians it's about. At the same time, we deployed all of the resources available to ensure we have great music and high quality sound.
The film shows us the reality underneath the headlines. Fundamental changes in the way music is consumed are affecting the daily lives of working musicians and music lovers. The Shopkeeper humanizes the struggles of working musicians in a way that stories about wealthy artists fighting for their rights can't do. The film speaks to an audience who loves music but may not understand that things have gotten so hard for musicians, or why they should care.
After watching this film, I hope people are unable to listen to music without thinking about what it takes to bring it to them. I hope viewers will feel compelled – given a choice of how to consume music – to opt for the one that best supports the artists they love."
"We can't monetize music right now. Maybe we will in the future, maybe not." Mark Hallman.
This is a rare and special film about the value of music. And this is the story of a man who knows.
Run time: 92 minutes.
DVD Sound: 5.1 Surround Sound and Stereo.
VOD via Vimeo VHX: will play on many streaming players and devices, including many Smart TVs.
DVD/VOD release date: August 21st 2017. Update: release now due August 28th 2017.
Media Contact: For more information please contact Delta PR.