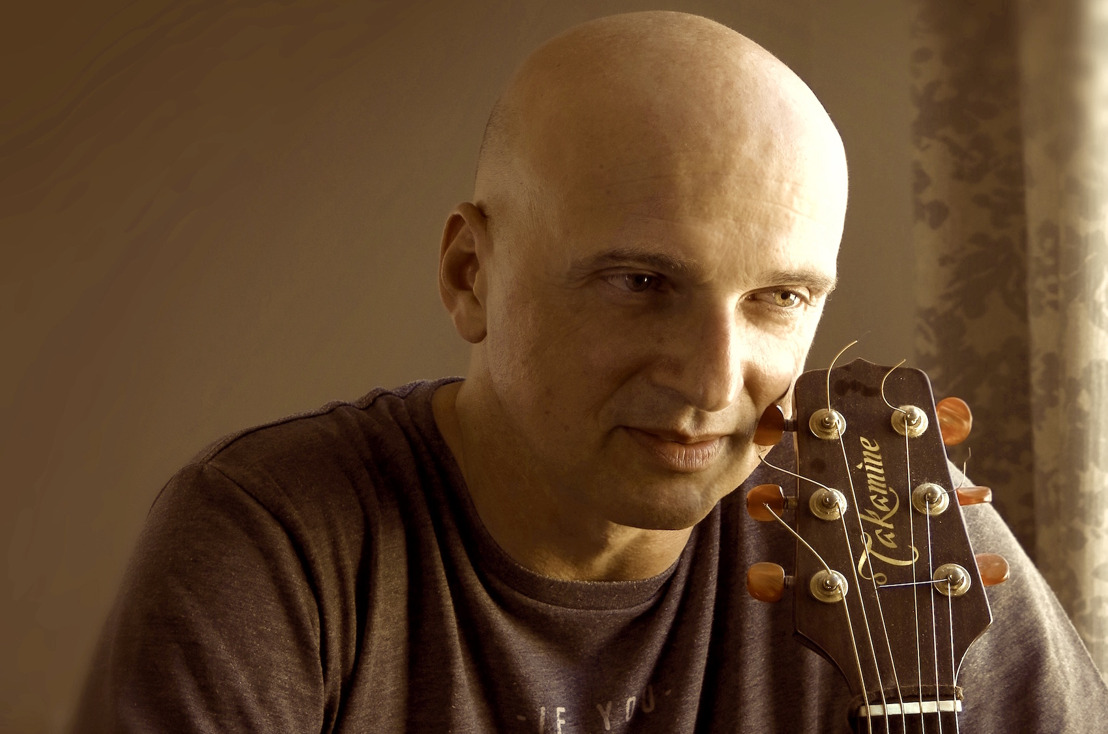 RAFA RUSSO — The Spanish Troubadour is back with new album 'This Strange Place'
Troubadour? Conquistador? Or maybe a bit of both...
Spanish songwriter/guitarist and screenwriter/director Rafa Russo's travels have taken him from his native Madrid, through the folk clubs of New York and London and finally back to his homeland. But it's clear his spirit has only ever been in one place... Laurel Canyon. It's in the fabled California songwriter hills of the late 60s and 70s that Rafa mines his songs and new album This Strange Place is packed full of his golden treasure. Listen to the voice break open at the minute mark on Something Like Home and you might see a glimpse of Joni and Jackson, arm in arm over by the log cabin...
Rafa started his musical career in New York in the early 1980s, playing fabled Greenwich Village clubs such as The Bitter End and Folk City. In 1988, he moved to London. He stayed for nine years. The city was then undergoing an acoustic revival and Rafa was a regular at the capital's many open mics such as God's Little Joke, the Diorama and the legendary Troubadour club - this place was so acoustic that there wasn't any amplification at all.
In London, Rafa released his first album A Petrified Forest in 1990, gaining favourable reviews from the UK press including NME: "an accomplished debut of folky, jazzy, bluesy and heartfelt mood swings." The single from the album, Devil's Angel, a Buddy Holly-esque pop song, made it onto both BBC Radio One and the fledgling late night television show Night Network. Support slots with Tori Amos, Melissa Etheridge, Zucchero and John Martyn followed. And then in 1994 he was picked up by renowned British producer Mike Howlett who recorded and put out Rafa's second album Despite Myself on the new Mauve label.
However, shortly after the release of his third album Raging Clowns (1996), things took an unexpected turn when a script Rafa had written was made into a film by Spanish director Maria Ripoll. If Only, also known as The Man With The Rain In His Shoes and Twice Upon A Yesterday was released in 1997 and featured a young Penelope Cruz. The film won Best Screenplay at the 1998 Montreal Festival and suddenly a new career was born. Music then had to take a backseat.
Thankfully Rafa's muse was happy to go along for the ride and wasn't in any particular hurry, it turned out. The self-released Sunken Ships (2011) showed the songwriting was as strong as ever. And now This Strange Place is set to arrive, released by London's Scratchy Records. It's a haunting collection of songs looking back, searching for possible wrong moves, reflecting on brief encounters and the changing seasons of relationships. There's also a sense that maybe Rafa's screenwriting and directing has informed his music, as traditional song structures are replaced by songs that gradually reveal themselves with twists and turns and new plot lines. Opener Half A Chance is built on this slow-release drama, likewise Beautiful Stranger with its instantly familiar refrain.
And there's no shortage of filmic imagery in songs like Empty Chair and the effortless Windshielded Sky, the latter featuring stunning guest vocals from Mariana Gramunt. Meanwhile forthcoming single You Crossed My Mind grooves gorgeously on chopped Steve Cropper-esque guitar and Throwaway Days shows off Rafa's hypnotic Spanish rhythms.
Rafa's ace studio band adds double bass, piano and other flourishes where necessary, and his long-time collaborators from the London years, Martin Ansell and Debbie Cassell, are on hand for BVs on Beautiful Stranger and Summertime. We even get a magical orchestral arrangement reminiscent of Led Zeppelin's The Rain Song on album closer Where Do You Go.
Rafa is back at last and very welcome he is too. He's home, strange as it may be...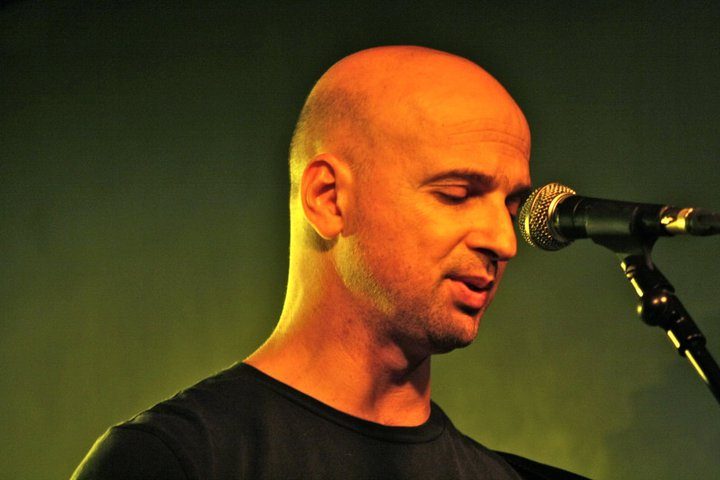 ---
From Half A Chance
And so you squeeze in
To the morning train
Reading everyone's papers
Wearing everyone's rain
Where was the wrong turn?
Or was it never there?
Was it a secret
Everyone but you shared?
From Throwaway Days
I'm not even your second choice
You're not even mine
But you know you won't regret me
Like you do cheap wine
…
And when the morning comes
I won't need to pretend
I won't need to say pretty words
To fill the emptiness
I'll just watch time sway
In your soft breathing waves
In the thought that if you ever find him
I'll miss our throwaway days
From Where Do You Go
Where do you go, garbage lorries
Late at night when silence falls
Tell me what impossible stories
You've collected from our doors
And from Windshielded Sky
Gone are the fireworks, gone are the fanfares
Gone the stilt-walkers, gone are the dancers
And everything I ever wanted is now a coin in the air
Whichever side it lands on, I know I'll still stand
And I don't feel sad, I don't feel sad
I don't feel sad
Cause it's me and my windshielded sky
Just me and my windshielded sky
Lyrics © Rafa Russo
---
Rafa Russo on his guitar-playing:
I play a Takamine acoustic and a Rickenbacker electric. I'm really into alternate tunings and an Ani Difranco, Neil Young style of guitar playing. I suppose my trademark is the chuggy, percussive acoustic stuff I play on Throwaway Days. When I play solo I sometimes do this guitar-smacking effect to create the feeling of a band joining in. I like to combine the sweetness of some alternate tunings, with open strings ringing all the way through, with the grit of the chuggy, percussive guitar playing.
---
Single You Crossed My Mind c/w Empty Chair release date 1st February 2019
Album This Strange Place due 1st March 2019 on Scratchy Records CD & Digital
Live more details tba
Launch Sun 24th February 1pm - 5:30pm @ Olivers Jazz Club, 9 Nevada St, Greenwich SE10 9JL with support from Jay Fisher, Matthew Neel, The Volunteered & Simon Bromide FREE ENTRY
Rafa Russo — Albums Discography
This Strange Place (2019)

Sunken Ships (2011)

Amor en Defensa Propia (Love in Self-Defence) (Original Motion Picture Soundtrack) (2006)

Raging Clowns (1996)

Despite Myself (1994)

A Petrified Forest (1990)
Rafa Russo — Filmography...
Contact: Mal Smith & Chris Carr Delta PR