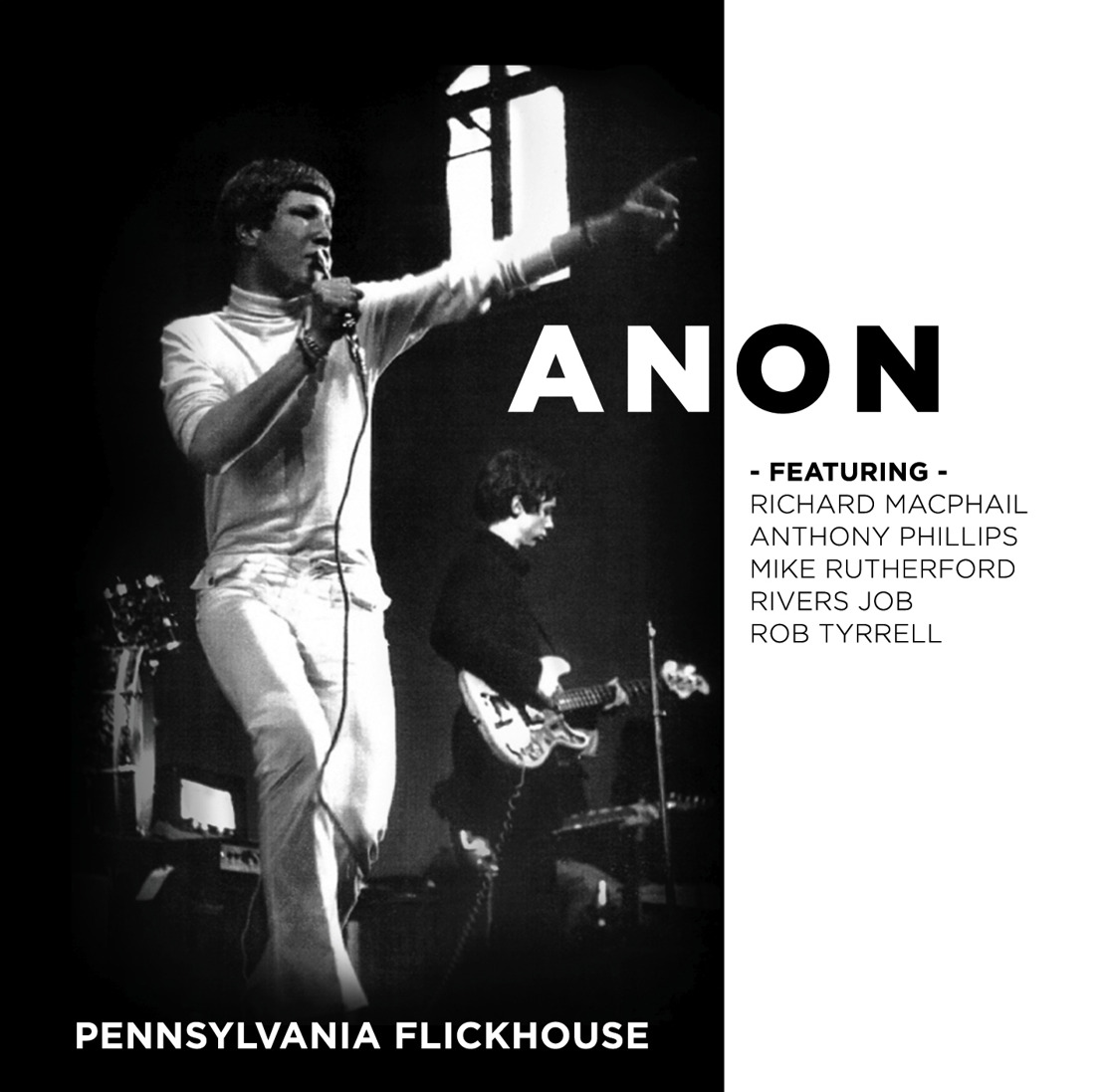 RICHARD MACPHAIL to release PENNSYLVANIA FLICKHOUSE from 1966 for the first time on digital
Rare acetate to be released as a single
Pennsylvania Flickhouse by Anon aka The Anon is to be released for the first time on digital download and streaming services, due March 8th 2019, by Argyll & Bute Recordings.
The recording comes from the ultra-rare 1966 proto-Genesis acetate owned by Richard Macphail, lead singer of Anon aka The Anon.
The single will feature 2 versions of the track: 1. Mono Version 2. Enhanced Version.
And: Richard Macphail has recorded a star-studded Audiobook of his vivid and atmospheric autobiography My Book Of Genesis.
Richard Macphail himself reads the main text of the Audiobook.
My Book Of Genesis Audiobook extras comprise:
The Foreword written by and read by Peter Gabriel;
a revealing Steve Hackett interview recorded by Richard Macphail;
and the ultra-rare proto-Genesis acetate recording Pennsylvania Flickhouse from 1966, owned by Richard Macphail, lead singer of The Anon.
Anon or The Anon, as they were known to fans, was a precursor band to Genesis. Also part of The Anon were future Genesis members Anthony Phillips and Mike Rutherford, plus Rob Tyrell on drums and the fascinating, yet ultimately tragic Rivers Job (pronounced Jobe) on bass. Members of The Anon subsequently merged with members of The Garden Wall to form Genesis.
"Rivers Job, bless him, was the most extraordinary visionary, who in time would introduce me to many amazing things," says Richard Macphail in his book. "No question — Rivers Job changed my life."
Rivers Job would go on to play bass in The Savoy Brown Blues Band. Sadly, Rivers "took too many drugs."
Rivers Job would die aged just 29.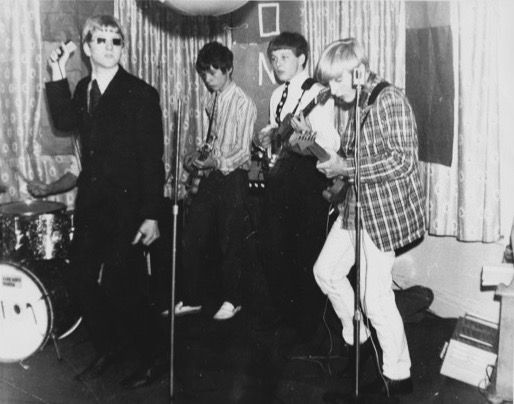 The Anon would record just one track, but thankfully it does exist for posterity.
Richard Macphail recalls the recording of Pennsylvania Flickhouse in his book:
"There was studio on Dryburgh Road in Putney called Tony Pike Sound. We pooled our cash and booked an hour there…that recording was made in 1966 when I was 15. Of course the group was now far and away the most important thing for me…"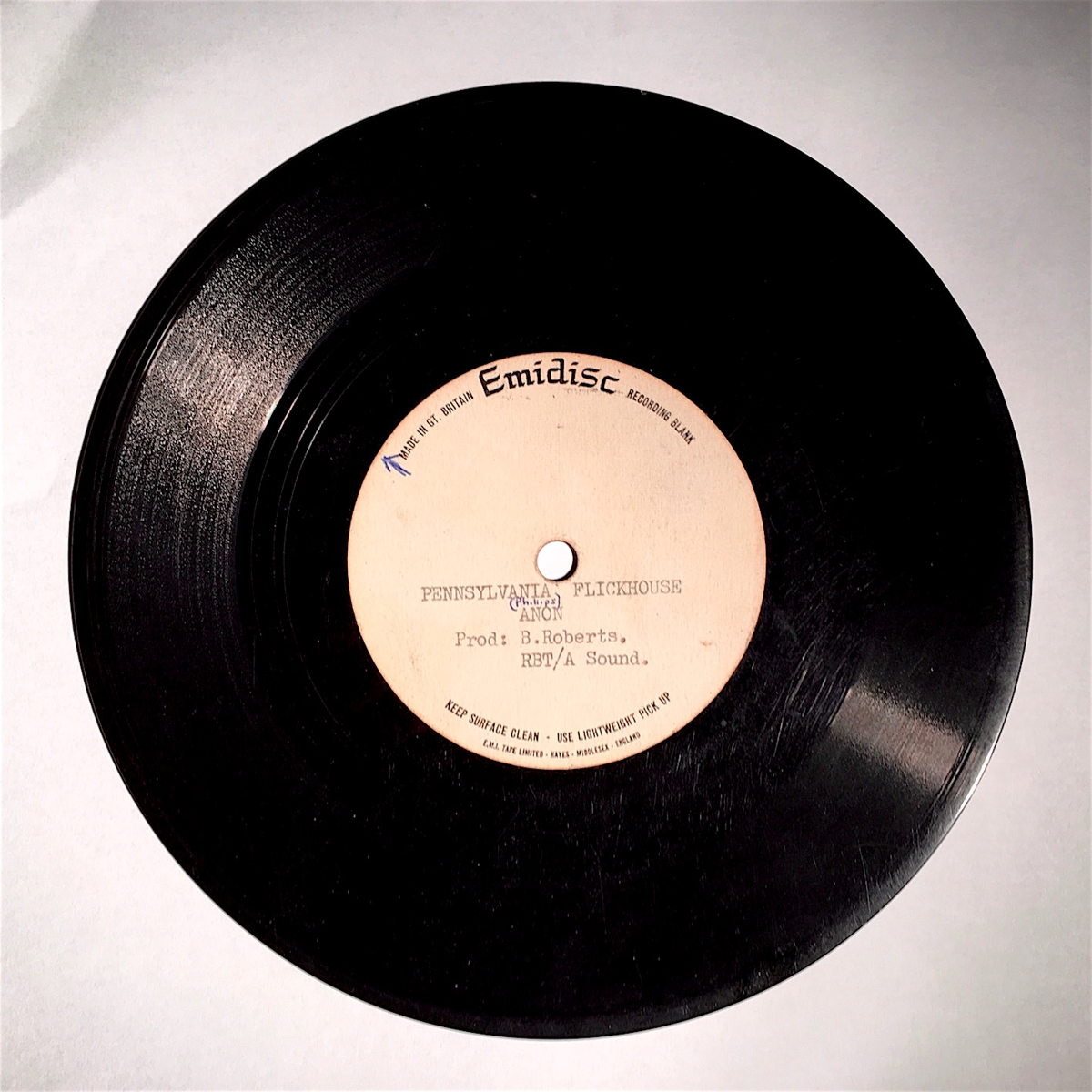 The line-up on Pennsylvania Flickhouse is:
Richard Macphail: Lead vocals
Anthony Phillips: Lead guitar
Mike Rutherford: Rhythm guitar
Rivers Job: Bass guitar
Rob Tyrell: Drums
To hear more about The Anon...
Many more fascinating stories appear in the My Book Of Genesis Audiobook.
The My Book Of Genesis Audiobook (listening length: 8 hours and 3 minutes) is a new release available now via... (for example)...
For Richard's new radio programme Rich Pickings click here
Pennsylvania Flickhouse is due for release as a Digital Single... due March 8th 2019
---
Richard's physical book publishing imprint and his new label is named aptly Argyll & Bute. Prompted by a foray to Scotland, Richard recently told us about his Scottish background:
"My father's family came from the island of Mull. The Macphails were part of the Gordon clan. Off the North coast of Mull there's a rocky outcrop famous for shipwrecks called Macphail's Anvil. Many of my father's relatives immigrated to Eastern Canada at the time of the Highland clearances when crofters were forcibly moved off the land to make way for sheep rearing.
My father joined the Argyle and Sutherland Highland regiment during the Second World War. He was with the Eighth Army fighting Rommel in North Africa and then crossed into Italy. He was a Platoon Commander at Monte Casino where he lost many of his men. One of his worst memories was having to write letters to their loved ones back home.
A few years ago I was in the town of Elgin near Inverness and I came across a whiskey shop called Gordon & Macphail. They had an enormous stock of whiskeys, I had no idea that there were so many. Naturally, I bought a bottle of Gordon & Macphail's single malt, and it was delicious.
While I was with Genesis in the early 70's we played all the major Scottish venues. One that sticks in my memory was Green's Playhouse, Sauchiehall Street in Glasgow. From the earliest days, the band was hugely popular there. We would always look forward to a tumultuous Scottish welcome."
* For more info / promo CD / Audiobook review copy — please contact us...
Contact: Mal Smith & Chris Carr Delta PR