SANDY'S Magic Mind — cassette, CD & vinyl from Royal Oakie
Magic Mind is Sandy's magnum opus...
For Magic Mind, the San Francisco band Sandy's, led by Alexi Glickman, has crafted an album combining inventive studio production with timeless songwriting. Here are giant harmonies amidst echoing guitar and full-colour synthesizers. The gorgeous lead single Sami & Sandy is out now. The album is streaming now, with cassette, CD and vinyl out now in the US. CD and vinyl releases are due 10th June 2022 in the UK.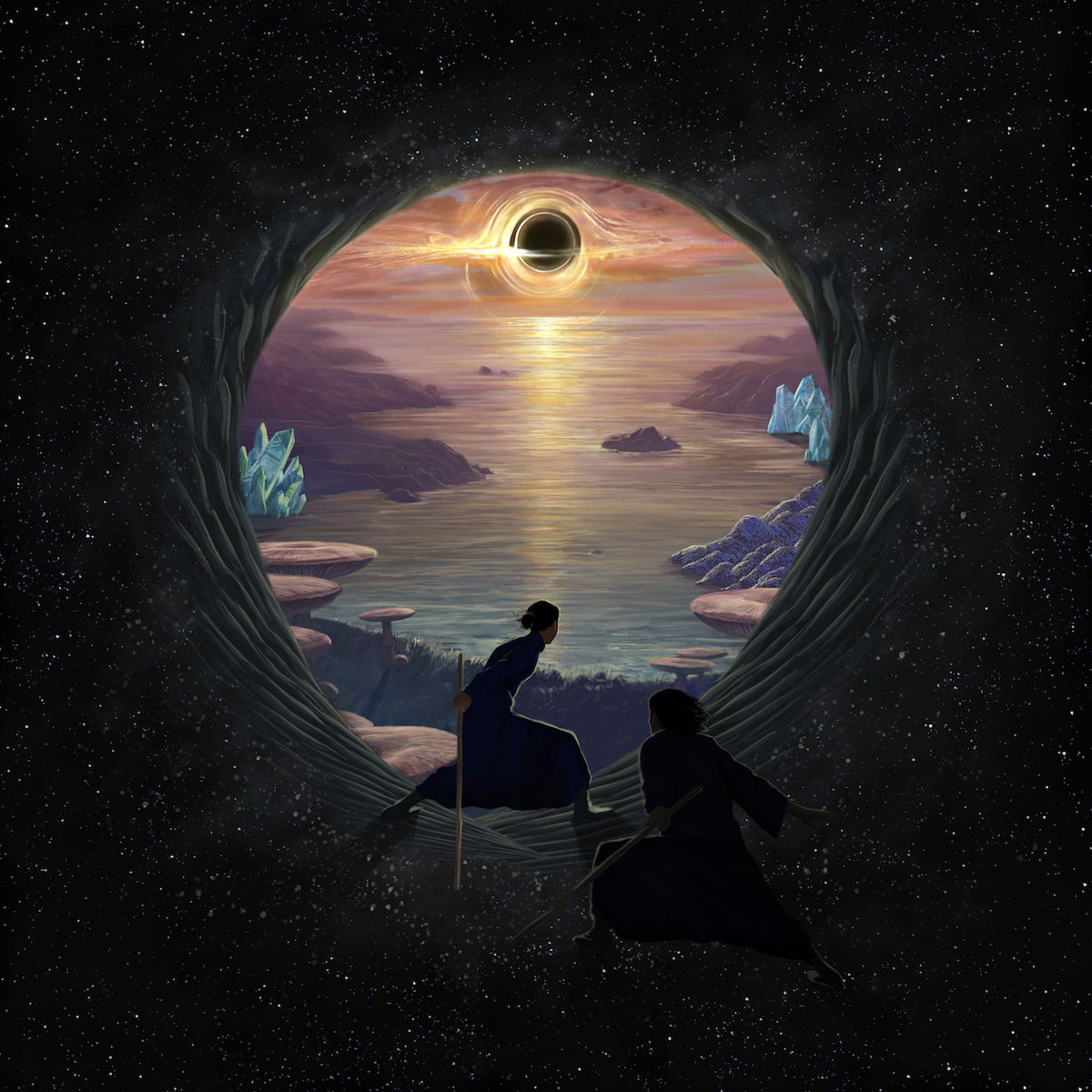 After releasing much-loved mini-album Chime in 2018, recorded in a seaside cabin, Alexi began to imagine a new collection of songs inviting us to enter into an alternate world. Looking beyond lo-fi, the band collaborated with studio-whiz David Glasebrook of Royal Oakie Records to achieve a unique fidelity that retains the rough edges of the Sandy's sound while placing it within a 3D cinematic soundscape.
The new album loosely follows an archetypal couple as they move through a mystical realm, encountering both benevolent teachers and violent apparitions attempting to tear them apart. But through it all, they are bound by love, and shared dreams. Check out the album above.
Title track Magic Mind celebrates both the brilliance and the strife that accompanies the complex minds in the Sandy's creative family. Rather than romanticising suffering, the song yields up very special moments of sublime catharsis and transcendence.
Meanwhile, lead single Sami & Sandy is a wondrous beauty, a lost gem of new love and hope that builds and builds — play it below. Sunken Cathedral, a sound-painting inspired by Debussy, conjures the landscape of Northern California's Mt. Tamalpais and the surrounding valleys and coastlines the band calls home.
During mixing, Alexi's father Eddie died suddenly, and new layers of grief and celebration were woven into the fabric of the album to honour his artistic legacy. Ghost Lake is a sun-faded ballad featuring the shredding of guitar legend Brett Garsed. The track borrows its title from a dance choreographed by Eddie for his Santa Monica-based company Rodeo ex Machina, featuring a family of Samurai soaring above a cracked desert basin.
Like the best work of Elliott Smith and Judee Sill, Magic Mind is deeply soulful and possesses an undeniable authentic intensity. Ultimately the archetypal couple emerge, finally triumphant over the realms of darkness, uncertainty, and adversity — a vibrant metaphor for the human experience. A celebration of what it means to be human and possess a Magic Mind.
Played by Alexi Glickman, Burton Li, Dave Muller, Dmitri Glickman, Iain Mann, Cody Rhodes, Nick Aives, Brett Garsed, and Jeremy Harris
Produced by Alexi Glickman
Executive Producer David Glasebrook
Mixed by Alexi Glickman and David Glasebrook
Mastered by Timothy Stollenwerk at Stereophonic Mastering
Engineering by Alexi Glickman, David Glasebrook, Jeremy Harris, Burton Li, and Cody Rhodes
All songs written by Alexi Glickman, except "Ghost Lake" by Alexi Glickman and Dmitri Glickman
Artwork by Colin Nitta and Dave Muller
Art Direction by Burton Li
---
Sandy's Magic Mind — digital album Out Now
Sandy's Magic Mind — album on cassette Out Now (US/Canada)
Sandy's Magic Mind — album due on CD from November 2021 (US/Canada) and from 10th June 2022 (UK/Europe)
Sandy's Magic Mind— album on vinyl Out Now (US/Canada) and from 10th June 2022 (UK/Europe)
Released by Royal Oakie Records
North American distribution by Revolver | UK distribution by Cargo

* For more information — please contact us now...
Contact: Mal Smith & Chris Carr Delta PR