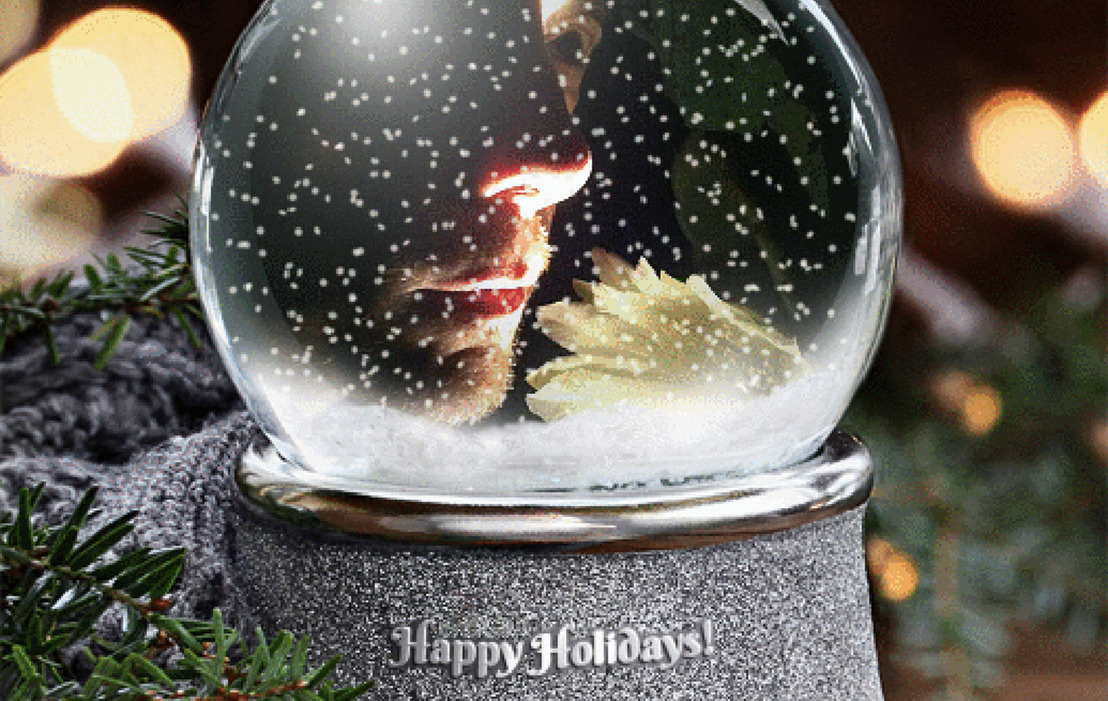 STEVE BARTON and Friends — Happy Holidays!
Steve Barton teams up with dream team for Xmas & New Year
'Happy Holidays!' is the new seasonal 2-track single from Steve Barton, due December 9th 2022.
The single — Just Like Christmas coupled with Happy New Year — ​ features an incredible array of talent.
Steve Barton's 'Happy Holidays' band:
Steve Barton — guitar, vocal
Peter Buck — electric 12-string guitar
Scott McCaughey — bass, keyboards
Debbi Peterson — harmony vocal
Dave Scheff — drums
Steve Berlin — producer
Steve Barton is a solo artist and a member of Translator. Peter Buck and Scott McCaughey are each known as members of both R.E.M. and The Minus 5. Debbi Peterson is from The Bangles. Dave Scheff is a member of Translator. Steve Berlin is from the band Los Lobos, and is also a renowned record producer.
Steve Barton has the story:
"A couple of years ago, my cousin suggested that I put out a Christmas record. I pretty much forgot all about it immediately. This year he asked me again. Maybe the timing was right. I sat down in my studio and wrote Just Like Christmas. I sent my home demo to my dear friend of decades, Steve Berlin, to see if he might be interested in producing it. Happily, he was available and he was into it. I also had a song called Happy New Year which I wrote on the piano. My demo for that one was probably a little bit too influenced by Nick Cave! Steve Berlin suggested switching it to guitar. It was the right call. Next step was putting a band together. Dave Scheff, Translator's drummer and my closest friend for many years, is a no-brainer. Then I called my Portland pal Scott McCaughey. We had written a song together and I've sat in with his colossal group The Minus 5 several times, but we had never been in the studio together. He plays bass and keyboards on the single. Another Portland friend of mine is Peter Buck. My band Translator played a memorable show in the 80s with R.E.M., both bands as support for Gang Of 4. As with Scott, we had never recorded together. He came aboard with his fab electric 12-string. Debbi Peterson from The Bangles is another friend of mine through the years. She agreed to sing harmony. A dream team of a band for me! We recorded live in the studio with minimal overdubbing."
Hear the 2-track single:
Photo below (left to right): Scott McCaughey, Dave Scheff, engineer Raymond Richards, Steve Barton, Peter Buck, and producer Steve Berlin: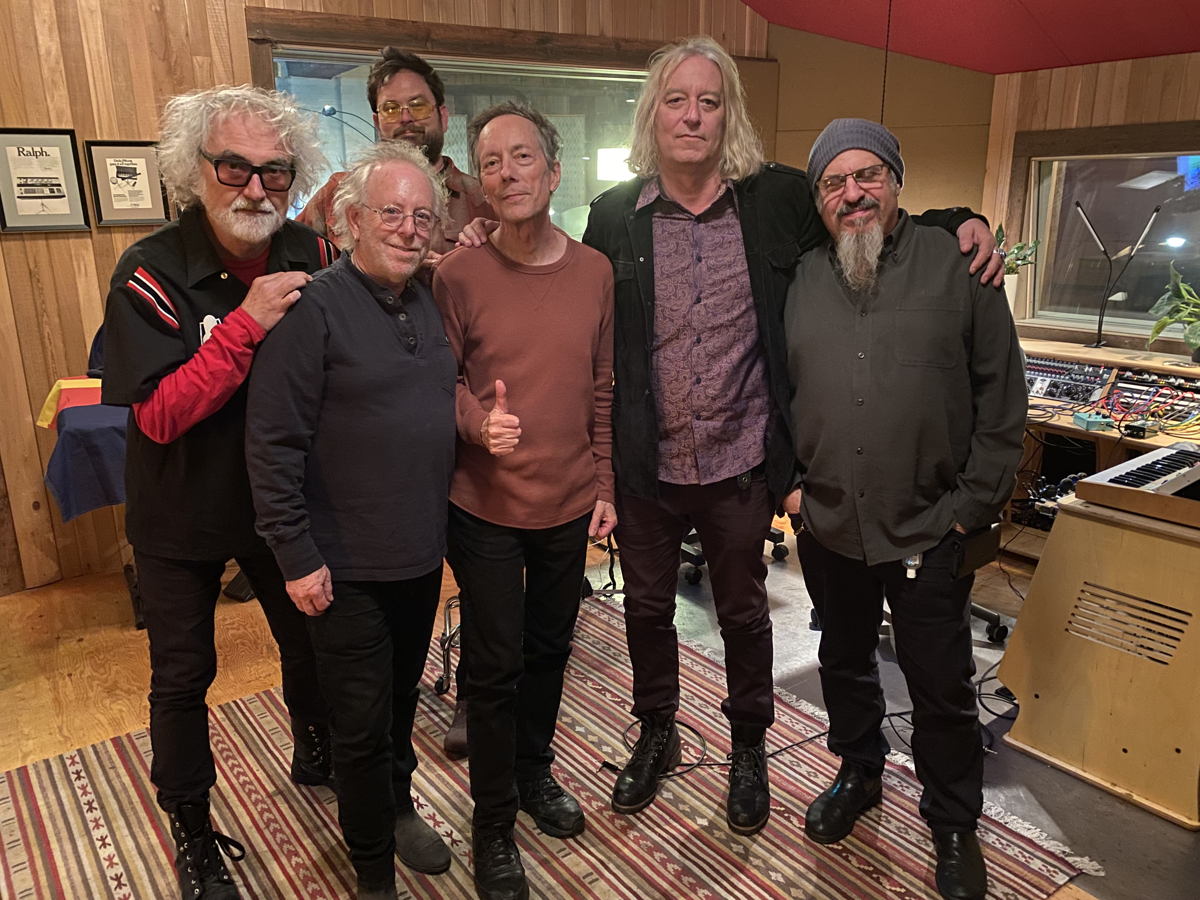 Photo below: Steve Barton with Debbi Peterson and Steve Berlin: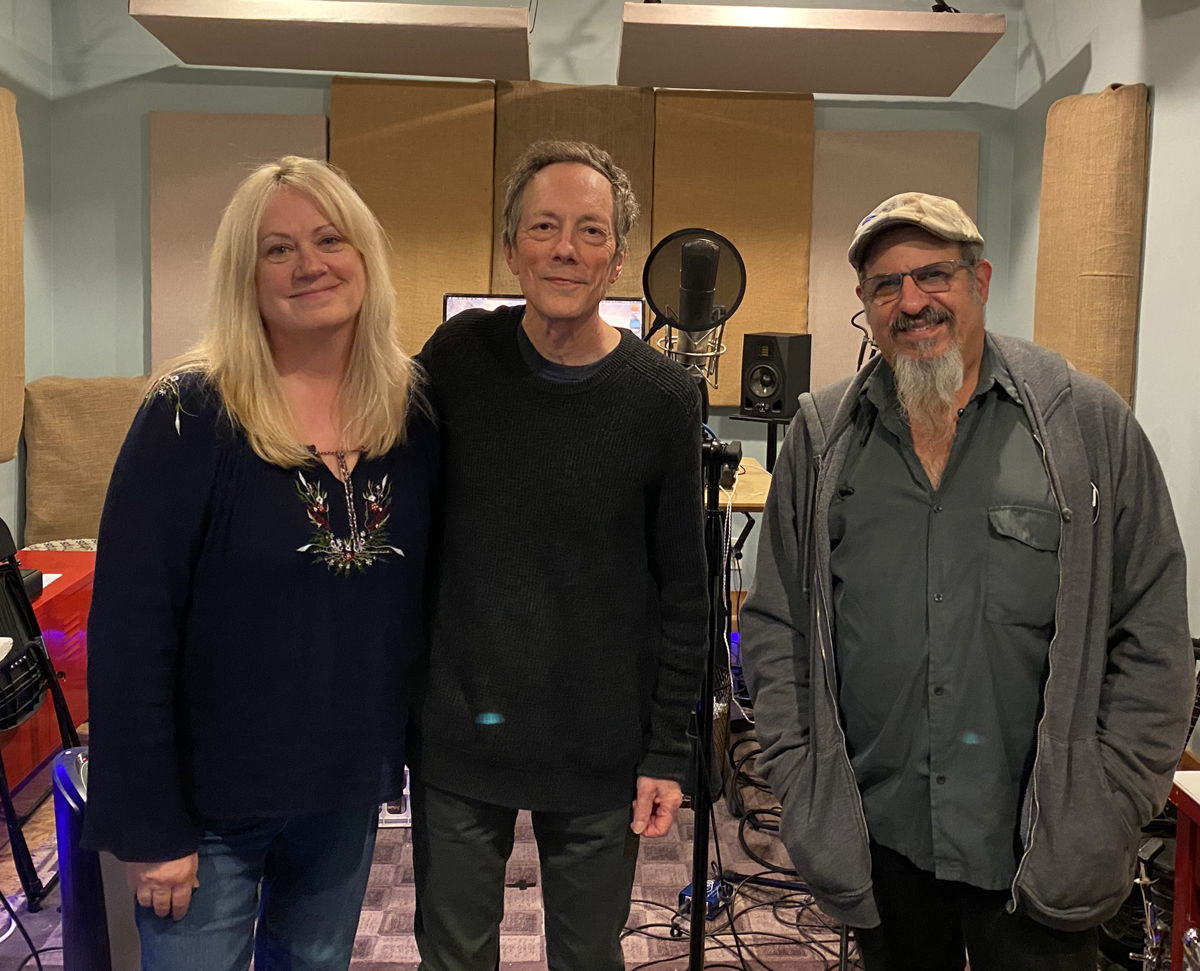 Steve Barton is pictured below:
Single cover artwork: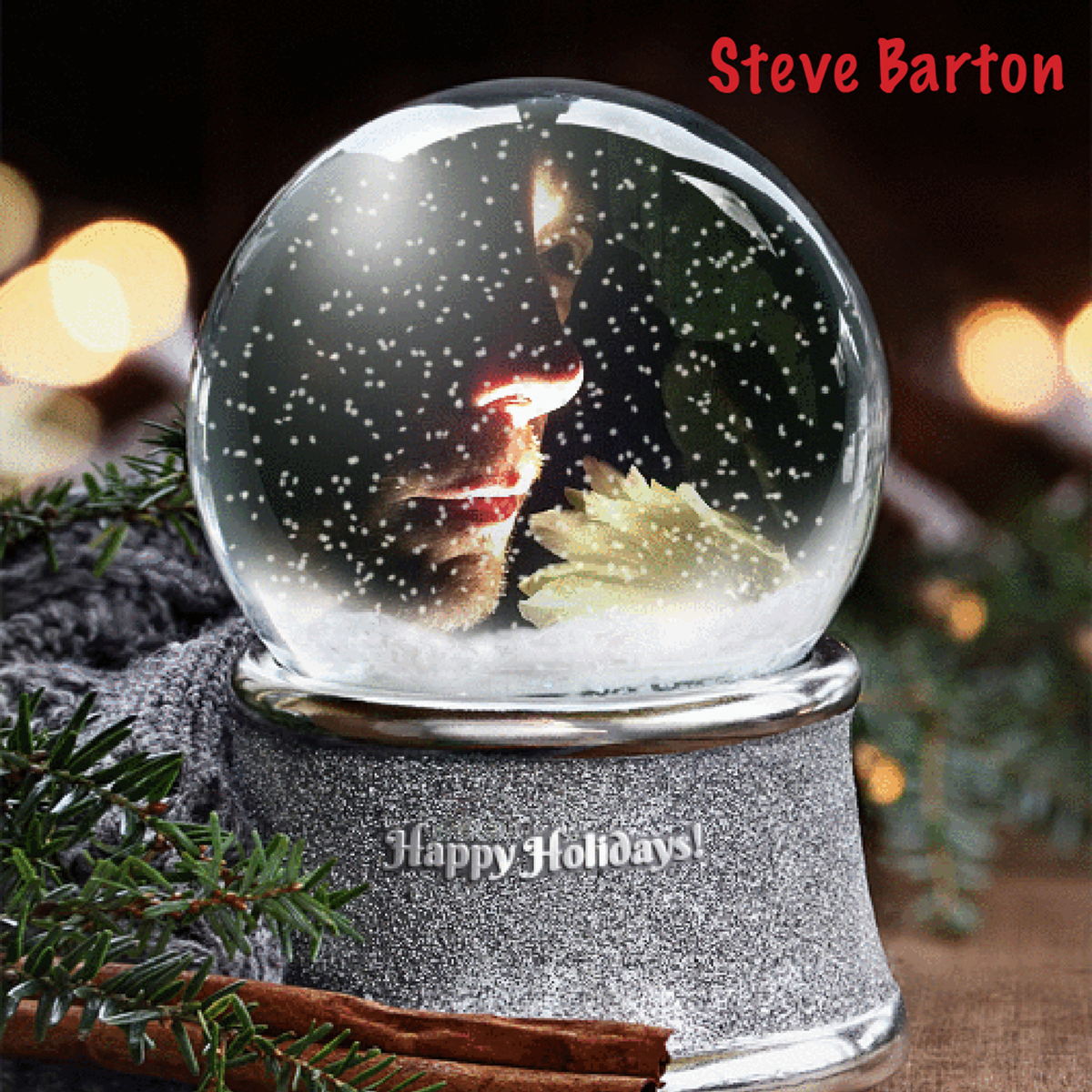 Bandcamp link:
---
For more information please contact...
Contact: Mal Smith & Chris Carr Delta PR