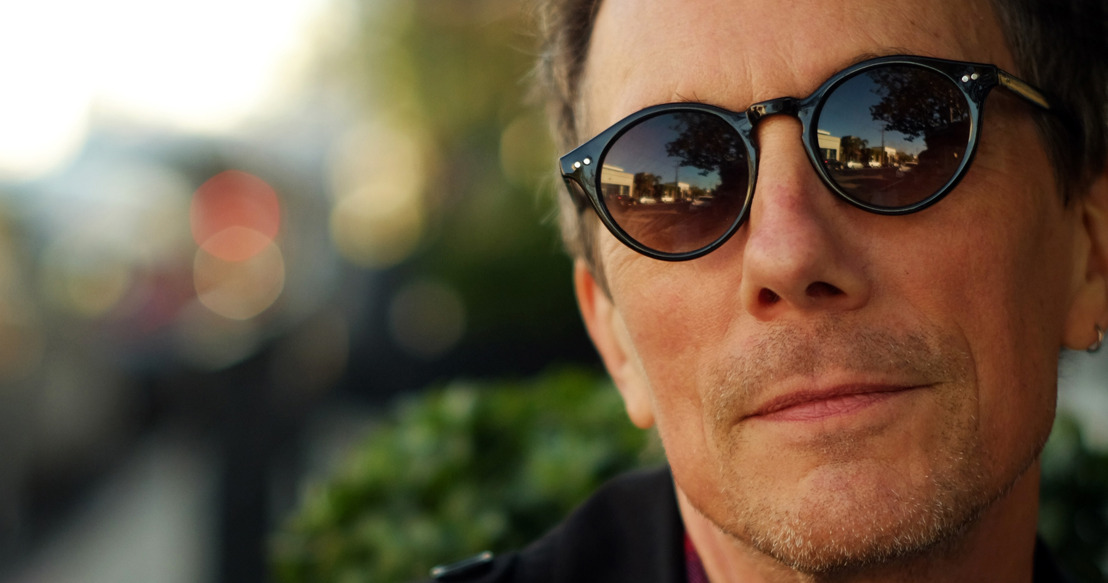 STEVE BARTON: Triple-CD album package to be released in the UK/Europe via Cargo
Tall Tales & Alibis is the sixth solo album from Steve Barton, founding member of the great rock band Translator (from LA/San Francisco; founded in 1979, signed to Columbia, and best-known for Barton's songs Everywhere That I'm Not and Sleeping Snakes).
And Tall Tales & Alibis packs a knockout punch! A tour de force, this is a triple-CD album filled with Steve's brand new recordings, his first under his own name for eight years, since Projector.
The special 3 x CD package is due for UK/Europe release, date tbc, via Cargo.
Tall Tales & Alibis was recorded in Portland and Los Angeles, with two discs produced by Steve Barton, and the third produced by Marvin Etzioni (co-founder of Lone Justice) and Willie Aron (of The Balancing Act).
There are four Steve Barton co-writes with Marvin Etzioni.
Steve was inspired by his move from Los Angeles to Portland:
"I moved to Portland, Oregon about two years ago. It is an incredibly good place for me to live - as soon as I got settled in, songs just started to pour out of me..."
Here are two sample tracks (to hear them please click below): You're A Star Tonight, from Album One, written in tribute to David Bowie, and She Is The Girl is a co-write with Marvin Etzioni from Album Three — and here is info/insight on each of these from Steve:
"You're A Star Tonight was written the day I heard that David Bowie had died...I wrote it that night, almost in a single moment. It appeared very quickly. Bowie was such a huge figure in my life. When I was a teenager, he was my escape. Still is to a certain extent, I suppose. I saw him with the Spiders From Mars on the Aladdin Sane tour. Translator opened a date of the Serious Moonlight tour in 1983 at a football stadium in California. The song is about other things as well, but it was written that night, right after he died...
She Is The Girl is a song for which I had the first verse lyrics kicking around for a few years. I had tried it in different songs, all with diminishing returns. I was at home playing the bluesy riff around an A chord and it essentially wrote itself. Marvin Etzioni [co-founder of the band Lone Justice, and the co-producer of Album Three] helped me finish the song up - helped to give it a point of view and direction. My idea was to have a quiet song - I barely strum the guitar and it is sung in almost a whisper. The Hammond B3 organ is played by Willie Aron [the other co-producer of that disc]. He did a magical job, very evocative. Dave Scheff's drumming is so subtle, and just great. Derrick Anderson's bass playing is completely sympathetic to the mood and vibe of the song. It's one of the songs that people really stop and notice at my live shows."
Three new albums make up Steve Barton's Tall Tales & Alibis.
Each has its own unique feel...
Album One (13 tracks, subtitled: Star Tonight) is filled with upbeat songs, and the first of three piano songs. It begins with the sheer brilliance of How Can I Believe? and concludes with heartfelt tribute to Bowie You're A Star Tonight.
Album Two (12 tracks, subtitled: Shattered Light) captures a moody vibe sung in Barton's lower vocal register. There is a cover of the Sinatra classic In The Wee Small Hours Of The Morning, and a slow, quiet, dark version of Steve's Translator hit Unalone.
Steve Barton plays and sings everything on these first two discs, which he also produced himself at his studio in Portland. Note that Steve is a superb guitarist as well as singer and writer. ​
Album Three (12 tracks, subtitled: Before I Get Too Young) is the 'band album', recorded in Los Angeles with a hand-picked group and mastered by Bernie Grundman.
Three's musicians include: Dave Scheff from Translator on drums, and Pete Thomas from Elvis Costello & The Attractions on drums for three songs, plus Nelson Bragg (Brian Wilson band) on percussion, Derrick Anderson (The Bangles) holding down the bass, and the co-producers of the third album Marvin Etzioni and Willie Aron on guitars, keyboards and background vocals.
There is the cool cover of The Rolling Stones' Dandelion, plus the wonderful sonic treat of having the band play live in the studio with Steve for the entirety of Album Three.
"Living and working in Portland... there is something about all the trees. My house is on a street that isn't paved. I just really love it up here. The weather is fab as well - we get rain, but that keeps it nice and green...," says Steve Barton.
This is a man fully rejuvenated! And this is a very special treat indeed!
Tall Tales & Alibis will be released in UK/Europe as a 3-Disc Set release date tbc
S​teve Barton Discography (Solo/Duo):
Tall Tales & Alibis
[New Blue World (note: this is a duo album with Dave Scheff) (2017)]
Projector (2010)
Gallery (2008)
Flicker Of Time (2007)
Charm Offensive (2004)
The Boy Who Rode His Bike Around The World (1999)
* For more information: please c​ontact us at Delta PR