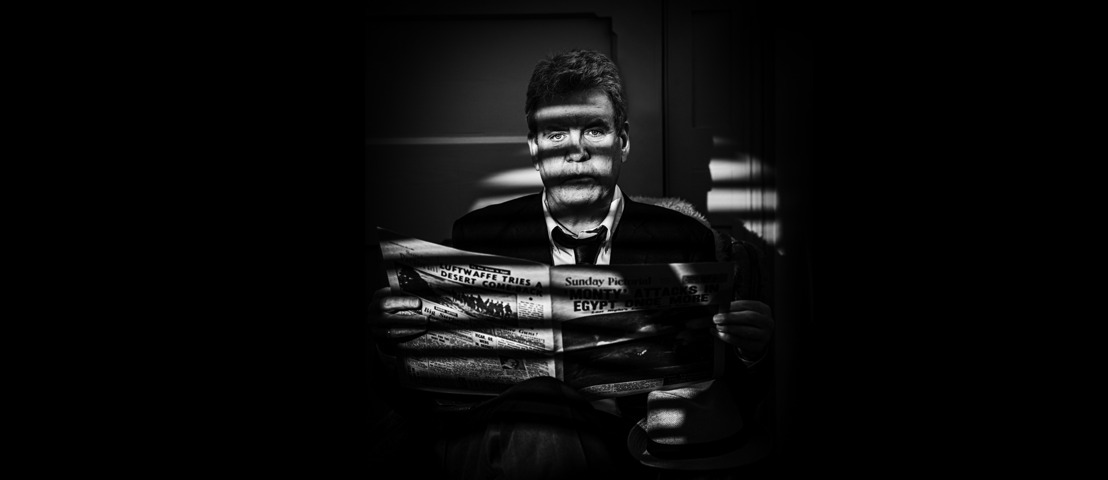 THE CURATOR — All Lombard Street to a China Orange
Noir is back...
All Lombard Street to a China Orange. The phrase means heavily weighted. So it's most likely you're gonna lose. In other words the odds are piled high against you, your choices and your chances. The dice are loaded. After all, who can compete with the power of the bankers of Lombard Street? Have you got a chance? Certainly not. This is the very core of film noir.
"All Lombard Street to a China Orange is the first album I was able to spend all of my time on, after I gave up work in the spring of 2020. I wanted the album photographs to evoke the startling monochrome light and shade of those classic 1940s & 50s films I watched as a young teenager and am still watching now. We live in a black and white world again, caught like Dana Andrews, confused and unsure, surrounded by forces we neither understand nor control," says The Curator. "The album cover photography is by the very talented David Kirkham, who catches beautifully the feel of noir and those wonderful movies."
The Curator continues: "I wanted to bring in different sounds to the album, so I bought a number of new instruments, most particularly a hammered dulcimer; along with a mandolin and a recorder. These are instruments on which I cannot claim to be proficient, yet they all had the bonus of not having the notes where I expected to find them, particularly the dulcimer. So I was not able to rely on sequences of notes that I was familiar with.
Dulcimer strings are arranged in a particularly odd sequence which means I could only play blindly until something good came out, and even then I didn't really know what I was playing. This is exactly how I first started to learn guitar and piano."
Here is a private preview of the album...
"Guitarist Jez Salmon has played music with me for many years. Jez has played on all my albums as well as the ones with Judy Dyble and Terry Stamp. On this album he plays drums too on several tracks.
Mark Fletcher plays electric and fretless basses, and supplies backing vocals. Mark has played on almost everything The Curator has recorded. Like Jez, Mark was a member of Judy Dyble's live band The Band of Perfect Strangers.
Ian Burrage plays drums and is a pretty constant contributor to The Curator's music. He was a member of The Half Life in the 1980s and 90s, along with the Curator, Jez Salmon and Laurie A'Court, who all feature on this new album.
Multi-instrumentalist Brian Gulland of Gryphon joined me for three days to record a host of instruments on the two long songs on the album: The Wrong Music; and The Boss, The Siren & the Sea."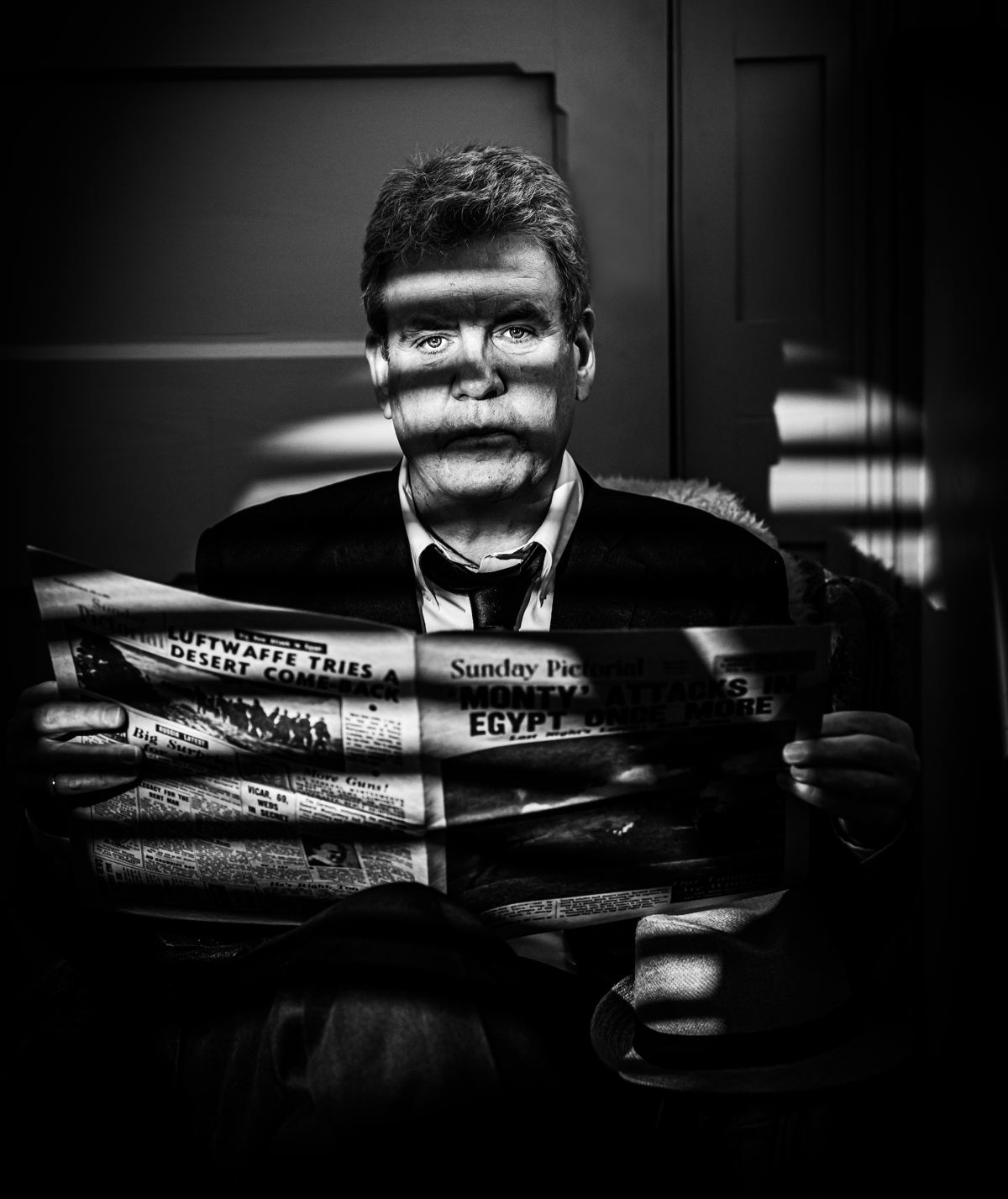 All Lombard Street... The Curator's song notes
Something New
Addresses someone from my past. Discusses 'then', and how 'now' has turned out. Featuring one of Jez Salmon's finest guitar solos. And great drums from Ian Burrage.
Giving Up (and Letting Go)
Relationships ending. Always painful. For the dumped but also (and not so well documented) the dumper. The onlookers don't often come out of it well either. Everyone has to have an opinion and take a side.
We Go Down
I was more interested in the past and the future than the present, from an early age. We are caught "like a fish, on a hook on a line" in our own lives. So we seek more interesting vistas. In my earliest years it seemed to me that I would live my life through a time of unprecedented change and adventure, in 'the future'. But the world would do a hand brake turn and become dull and stupid. And as the years went by, duller and stupider.
An Old Man's Dreams
Inspired by Goya's "Kidnapping Horse" (El Caballo Raptor) which was described in a novel that I was reading. The series of pictures from which it comes, Los Disparates (The Follies), portray a nightmare world of madness and dissolution. The song was the first one that I added hammered dulcimer to and it was at that point that I realised that it was going fit perfectly into this set of songs. Another of Jez Salmon's wonderful guitar solos and some beautiful bass too from Mark Fletcher, on three different basses. Mark said that in places this song "sounds like Sketches of Spain played by a Mariachi band."
Evening's End
Recorded at the height of lockdown, I ended up playing and assembling all the sounds. Thoughts on a life lived, living and to be lived. Film noir. Lizabeth Scott and the scent of jasmine.
Without A Guide
Short, unadorned, a piano song. We are given this life and sent out on our way, with no viable manual. We must make it up as we go along.
The Never Ending Day
A song of optimism, for a melancholy and disappointed friend.
The Wrong Music
A protest once tried to stop the performance of an opera, on the basis that it was plinkedy-plonk music and didn't have a tune. Or something like that. And they were right, it was plinkedy-plonk and it didn't have a tune. Another in the series of events where someone decides that something is the Wrong Music. Whether it's Birtwistle, Stravinsky, Shostakovitch, or Coldplay. Human beings are not content with disliking something. They feel the need to try and make everyone else dislike it too. A form of insecurity perhaps. The human race has a weakness for starting fights with people.
Brian Gulland brought his circus of instruments to this track. There are moments of beauty, absurdity and cacophony. Because everywhere you look and listen there is the Wrong Music. Everywhere you look there are people taking off their jackets and squaring up over something they believe to be self-evident. Mark Fletcher, my longest standing co-conspirator, and I share almost no musical taste in common. Long may it continue.
The Boss, The Siren and the Sea
A celebration of all gangsters and authoritarians everywhere. Synths to the fore as we follow the exploits of our vain and ignorant bully of a hero from his moment in the sun, to his fall and final journey in the dusk out to sea and then endless silence. Brian Gulland stars again in this epic.
---
About The Curator
This is The Curator's fifth album, following Sometime Soon (2010), Inside The Whale And Other Stories (2013), Where The Stars Will Give Way To The Morning (2018) and Twenty-Six / 12 (2019). He co-produced and co-wrote Talking With Strangers by Judy Dyble (2009) and produced and co-wrote Flow And Change also by Judy Dyble (2013). He also arranged, played on and produced all but one of the tracks on Judy Dyble's album Earth Is Sleeping (2018). The Curator aka Alistair Murphy is a mysterious figure. Little is known for sure, except that he lives somewhere in Norfolk, England, in a film noir with Lizabeth Scott and the scent of jasmine.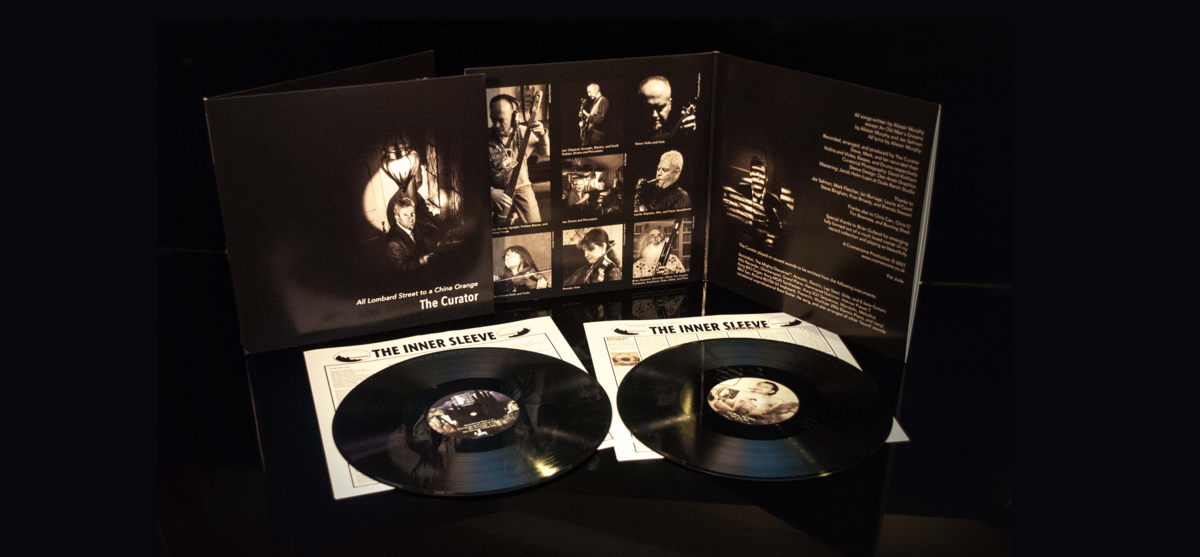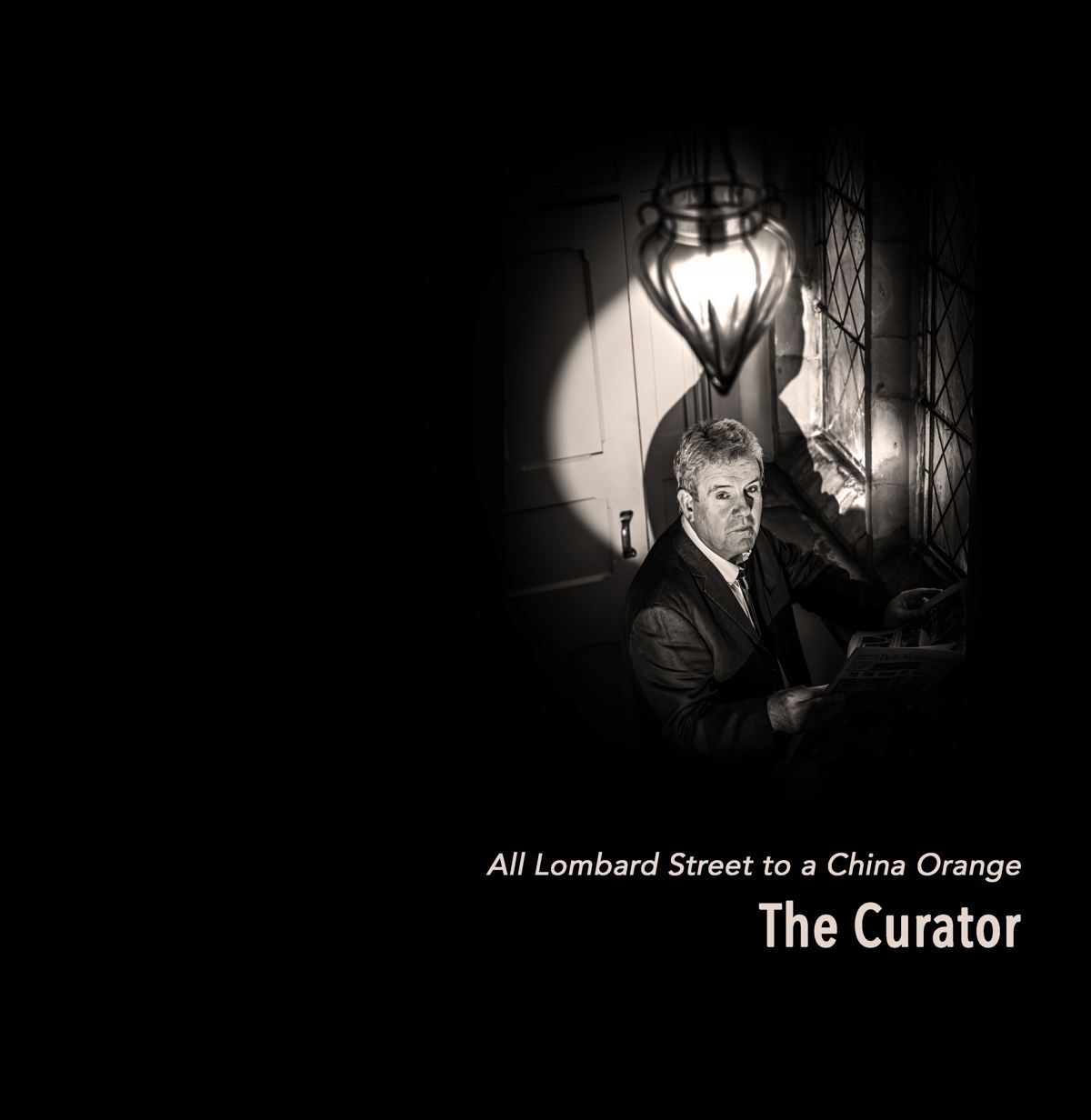 The Curator's All Lombard Street to a China Orange is due for release by Cromerzone on Vinyl, CD & Digital — OUT NOW

Album cover photo & man with newspaper portrait — photographs by David Kirkham
* For more information — please contact us now...
Contact: Mal Smith & Chris Carr Delta PR