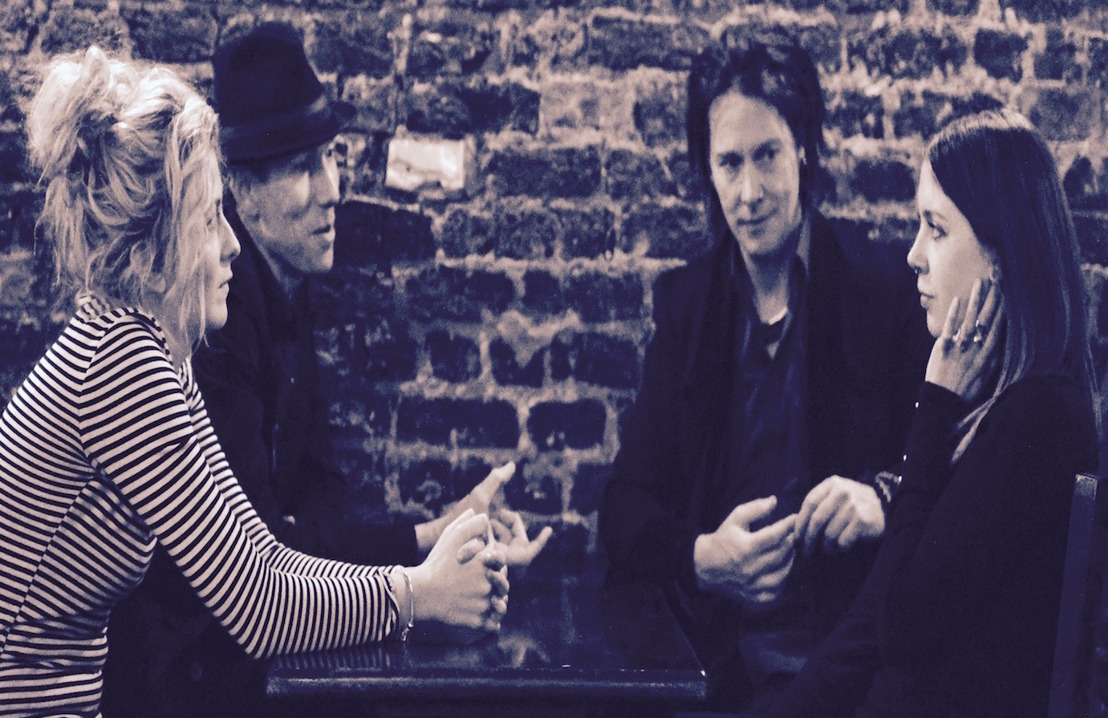 We are LOCKS. And this is Skeletal Blues.
LOCKS to release debut album...
They have been called smoky, cinematic, and ghostly. DJ Steve Lamacq calls them simply "mesmerising". They're a four-piece based in North London. Together they are LOCKS. Together they are mesmerising. Singer-guitarist Locks Geary-Griffin sings lullabies of a sort, accompanied by two wise men and one wise woman — Mike Byrne (double bass), Andrew Marvell (drums) and Marian McClenaghan (fiddle). 'Skeletal blues' is the name they give their sound and their debut album.
Whatever you call it, the music is delicious, infectious, almost other-worldly. "It's dark and jaunty, the lyrics focus on the unnerving parts of life we all encounter, the bits people try to ignore in themselves or that consume them…it's meant to shake you and unsettle you," says Locks Geary-Griffin. It's in the rhythmic guitar, the percussive playing of stringed instruments, experimental drum sounds, and those lullabies of a sort.
A hint of the macabre joins the sheer enjoyment of words, meanings and sound. Darker undercurrents combine with fables, folktales, urban myths and a wonderful playfulness. Here are stories of gin drinkers dancing with the damned, bodies buried in the backyard and secrets whispered into the night. One writer puts it rather well: "[LOCKS] masterfully weave eerie alt-folk with suspenseful blues rock, which they call skeletal blues".
"I write the lyrics and guitar parts first, then record onto my phone and send it round to everyone who adds their parts on top in a layering process to create the sound. The main themes are usually dark and macabre. If there's a beautiful garden, we are the scarecrow in that garden," reveals Locks Geary-Griffin.
Locks Geary-Griffin grew up in the small Derbyshire village of Diseworth. Starting as a solo singer-songwriter, Locks collaborated with other musicians across Portsmouth, Manchester and Bristol, before settling in London. LOCKS (the band) formed in 2016, when Locks met Mike Byrne, after posting an ad for a double bassist. They bonded over a mutual fascination with music, film and books. Mike grew up in Dublin, Ireland and previously played electric bass in rock and Celtic punk bands, later making the switch to upright bass.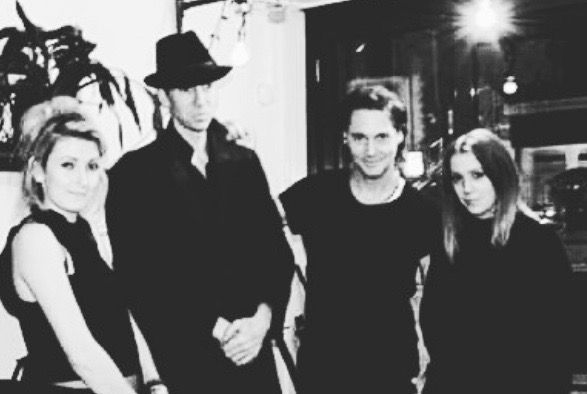 Determined to complete the band, the two set about looking for a fiddle player and a drummer. By chance, Locks Geary-Griffin and Marian McClenaghan had met already, serving on the wrong side of a bar in Soho. Marian was born in County Antrim in Ireland, later also moving to London. Marian was taught violin classically at school, and traditionally elsewhere. Marian joined the band. After initial rehearsals, the band began recording in London with producer Michael "Smithy" Smith.
But one final musician was needed. An exhaustive search for a drummer commenced. Somehow Andrew Marvell, from Loughborough, walked in through the door of rehearsal studio New Rose, Camden in early 2017. The band was complete and ready to record more music. Add a masterly touch: unmistakable original sleeve art of the band's releases is contributed by illustrator/artist Jemma Hardingham, working with Locks Geary-Griffin.
LOCKS is on the rise. UK radio has already picked up on the band. Debut EP 'Rattle them Bones' (featuring 'Wishbone' and 'The Gin Song') garnered extensive radio play on the BBC, with 'The Gin Song' being named as one of Steve Lamacq's Best of 2017. The EP led to LOCKS being recommended by Steve Lamacq to play The Great Escape festival 2017 in Brighton. At the start of 2018, BBC 6 Music and Radio X play-listed LOCKS single 'Skin'.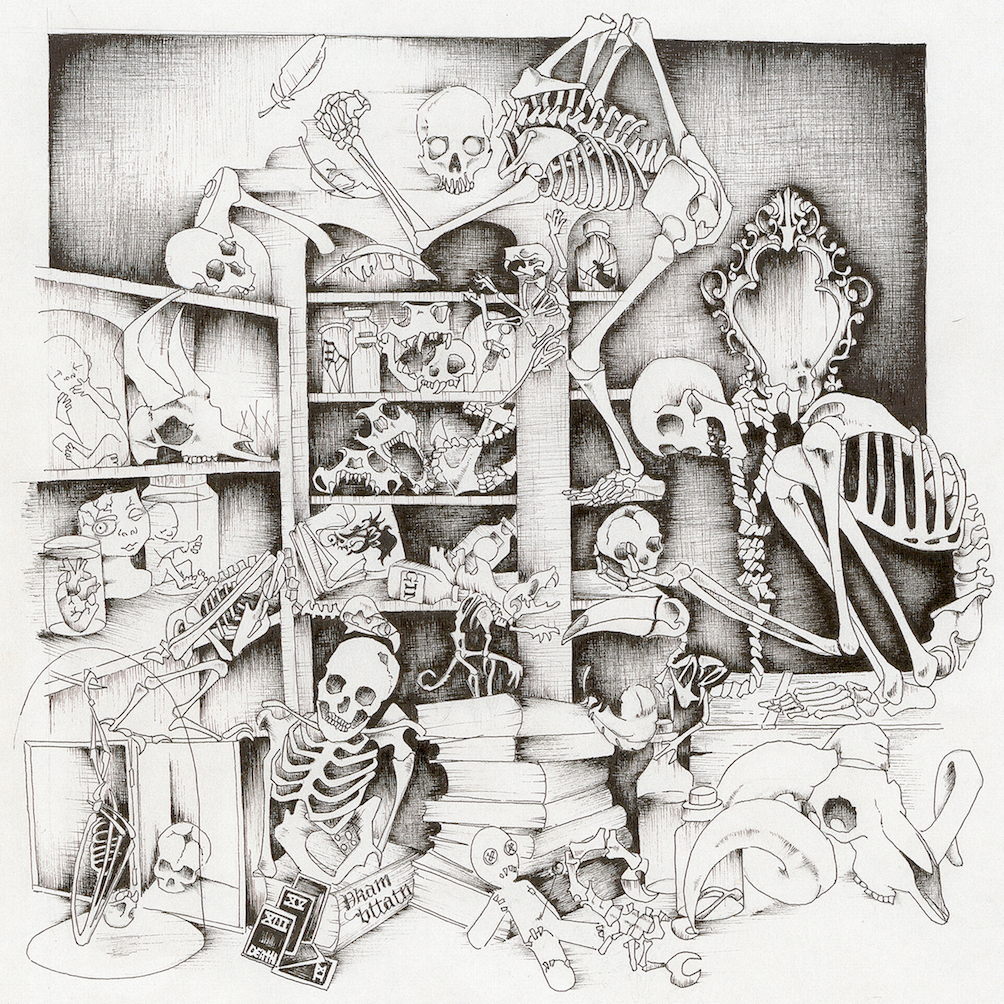 LOCKS events just coming in...
26 April 2018 — Ryan's Bar N16, London

19 May 2018 — Marine Room (Harbour Hotel), Brighton 1.15pm

29 May 2018 — Album Launch @ The Finsbury, London N4

mystery gig TBA

more TBA
Latest... *The single 'Bodies' released on digital and vinyl is playlisted on BBC 6 Music , Radio X and Spotify*

Debut album 'Skeletal Blues' will be released on digital, CD and vinyl
Contact — Chris Carr & Mal Smith at Delta PR