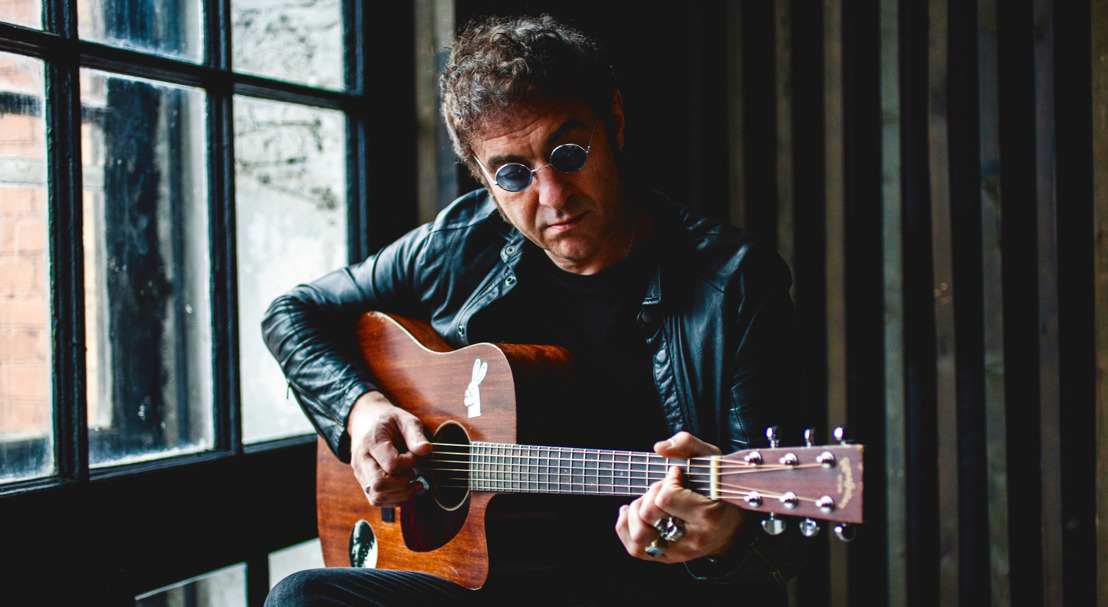 NASH ALBERT — Yet
Nash and his original band reunite for a new album
Born in Georgia, Nash Albert was surrounded by folk music. Georgian folk songs, recognised world-wide, were sung traditionally in his family and all over the country. At the age of six Nash was exposed to rock and roll music smuggled into the USSR from the West by his older brothers. He immediately identified with the new music. It was a weapon, a peaceful weapon for change.
Immersed in rock and roll, Nash put together his first band when he was 16. Following Gorbachev's Perestroika, in 1991 his band SALAMANDRA flew to the US, where Nash spent 6 years playing, in SLAMANDRA and other bands, mainly in the southern US and California.
Living in the US was no bed of roses. Between gigs the musicians did manual labour to survive. The highlight was meeting Ahmet Ertegun, head of Atlantic Records. Ertegun got a kick out of Nash's music and helped the band with recording two of Nash's songs "One-Man War" and "Rain". These songs were recorded and produced in the US in 1993 by British producer Alan Shacklock, who has worked with Roger Daltrey, Mick Taylor and Jeff Beck. Nash remains proud that this music was played on Georgian alternative radio stations.
Nash on Atlantic Records:
"After a simple phone call to Atlantic Records we met with Mr Ertegun. Originally from Turkey, Ahmet traced his ancestry to Trabzon, just like Bob Dylan, and Trabzon borders Georgia, my home country. Ahmet was curious about us, liked us and our music."
After SALAMANDRA split in 1994 Nash continued his musical journey playing in the US. It was a fantastic experience he wouldn't change for anything. Nash matured in the US and cherishes every moment of his time there. He returned to a new Moscow in 1996 - this Moscow was like Chicago in the 1930s or Las Vegas in the '50s with new-found freedoms including a very exciting music scene.
Nash on his return to Moscow:
"[In 1996] Russia was a hotbed of crime, and Moscow was crazy, the nightlife was just like Chicago in the 1930s or Las Vegas in the '50s, with gangsters and shootings on the street."
Using all his American experience Nash formed the band BLAST, also known later as Blast Unit Moscow, which quickly became an extremely popular and cult band on the Moscow music scene. In 1997 BLAST was signed, by the British music promoter Mark Gee visiting Moscow, to the Manchester label Apollo G Records and released their first album 'Pigs Can Fly'. The album was very well received and the band started touring constantly in the UK, Europe and Russia. They shared international stages with bands like Blur, Razorlight, Franz Ferdinand, Supergrass, Suede, Beady Eye and more.
NME on Blast:
"The godfathers of the Russian alternative scene."
The most striking BLAST memories are of two huge concerts. First, the Oppikoppi Festival in South Africa supporting Badly Drawn Boy in front of 100,000 people in 2001. Second, supporting Deep Purple in the packed Olympic Stadium in Moscow in 2010. BLAST recorded several albums, the most successful of which was 'Krisis of Genre' produced by Martin 'Youth' Glover and released in 2014. The album was successful in the UK and was played on many UK radio stations, and Nash spent most of 2014 in the UK.
Youth on Nash:
"Nash is an original writer. He wears his passion for what he loves on his sleeve, no apologies. I love that and as a result his songs come across as fresh and authentic."
In 2014, Nash decided to pursue a solo career, focusing on his own musical needs and passions. One night, at an event hosted by Oasis manager Alan McGee, he met Ian McNabb of Icicle Works. They became buddies, jammed at Ian's house and Ian offered to co-produce Nash. Nash's first solo album 'Rude Beggar' was recorded in Liverpool, produced by Ian McNabb, and released in late 2014.
Nash supported McNabb on a 2015 UK tour which included the famous 100 Club in London. Nash started working on new songs. In 2018 the single 'Better Home' came out. Mixed by Tim Palmer, famous for work on Pearl Jam's 'Ten' as well as U2 and Tears for Fears, and co-produced by Nash's friend, the talented Moscow producer Ilya Mazaev, this song set the direction and the production team for what would become 'Yet'.
During 2019 Nash, now reunited with his SALAMANDRA bandmates, and Ilya spent several months in the mountains of Georgia at SVAS studios working on a new album with his friend and co-writer Ric Berie. Tim Palmer mixed and layered parts in Austin, Texas. Writing never stopped and some songs evolved in the studio. Nash and the band deliberately ignore stylistic boundaries to give a fresh and unexpected result.
'Yet' involves some unusual experiments with sound. Tim Palmer used state-of-the-art analogue processing at the mixing stage while Ilya and Nash did weird and wonderful things with magnetic tape, making sure each song has its signature feel. Once the album was finished it was mastered by the mighty Bob Ludwig.
Nash on reuniting with his bandmates from Salamandra and 'Yet':
"Contacts re-established, it came to pass that we reconvened in Georgia, the land from which our hearts and souls flow. The land where music is in the air. Taking inspiration from the rugged, mountainous region around us, we brought this album Yet to life. For me, this recording is the first time that I turned off all my internal blocks and barriers. Everything on this album is from the heart and soul. There are no filters. This is me. Nash Albert."
---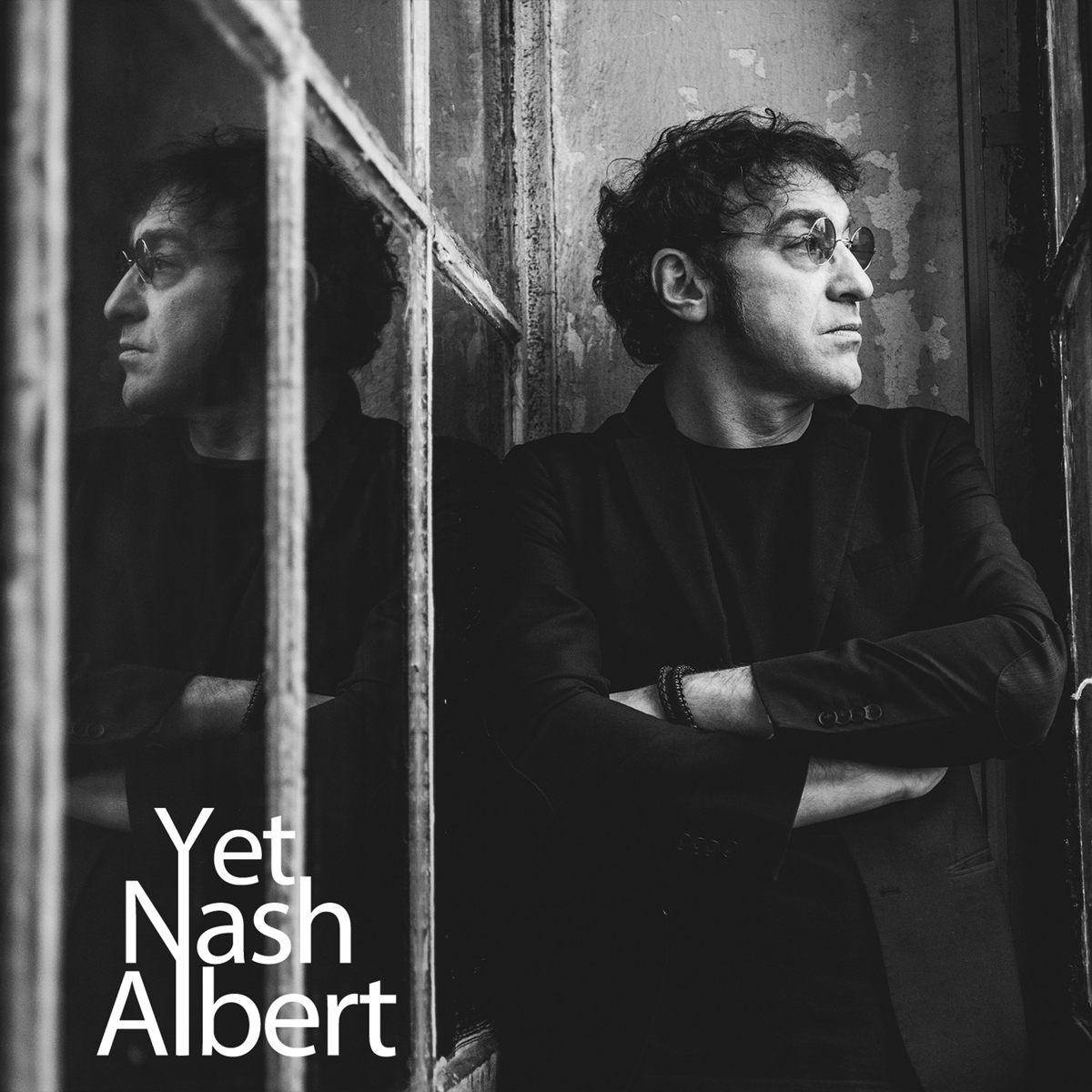 ---
Nash Albert 'Yet' Album Credits
Produced by Tim Palmer, Ilya Mazaev, and Nash Albert
Recorded at SVAS Studios, Saguramo, Georgia; except track 1 recorded at Bravo Studios, Tbilisi, Georgia
With additional production work at Igor Matvienko Studios, Moscow
Band members:
Nash Albert – lead vocals, guitars, grand piano, synths, effects

Irakli Sanaia – guitars, piano, rhodes, keys, backing vocals

Mindo Gabashvili – drums and percussion

Gia Tavkhelidze – bass and backing vocals
Additional musicians:
Nikolay Devlet-Kildeev – guitars

Sergey Vinogradov – guitars

Tim Palmer – guitars, synths and backing vocals

Alexander Bruni – flute

Ilya Mazaev – keyboards and backing vocals

Elene Jgushia – backing vocals

Liza Beridze – backing vocals
Mixed by Tim Palmer at 62 Studios, Austin, Texas
Mastered by Bob Ludwig at Gateway Mastering Studios, Portland, Maine
---
The album Yet by Nash Albert is due for release February 2022 on MIG Records

A tour is planned for 2022
* For more information — please contact us...
Contact: Mal Smith & Chris Carr Delta PR