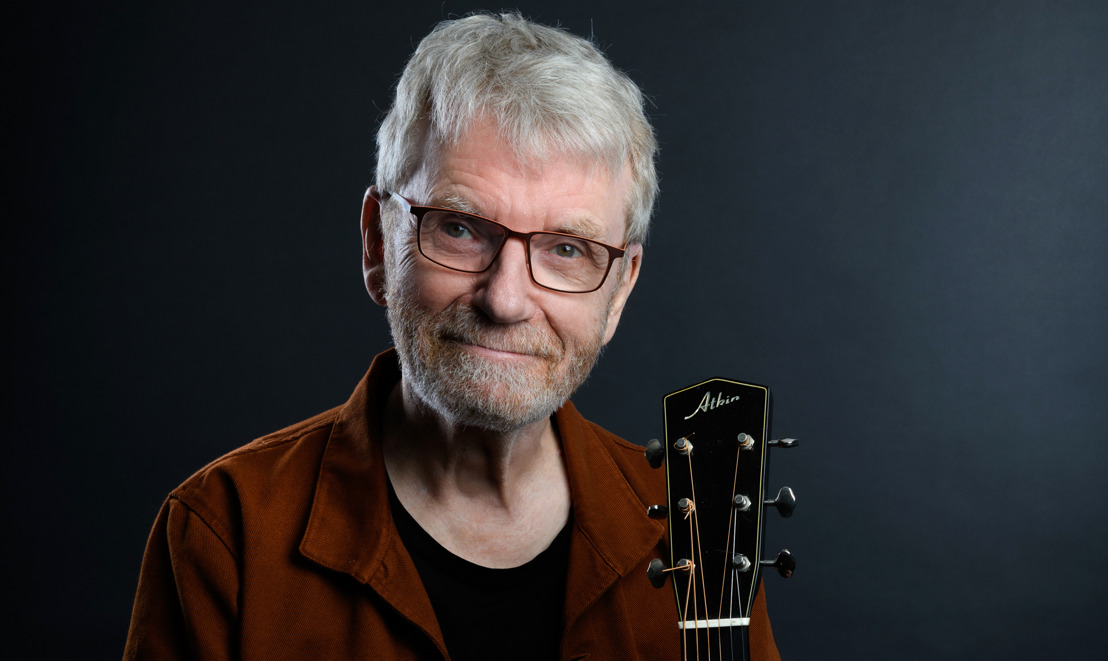 PETE ATKIN — To release new album The Luck Of The Draw
The wonderful new album of Clive James / Pete Atkin songs
"Funny, sad, beautiful, true" – that's how Stephen Fry described the songs of Pete Atkin and Clive James, the songs they continued to write together ever since they met in the 1960s.
A new album by Pete Atkin has always been a special event, and The ​ Luck Of The Draw is a special special event. It's Pete's first new collection of their songs since Clive died in 2019, and it includes previously unrecorded treasures and collectors' items, as well as terrific new versions of several of their old favourites such as the legendary 'Have You Got A Biro I Can Borrow?', for instance, and the ultimate song for movie fanatics, 'Screen-Freak'.
Pete's music and Clive's lyrics have never fitted in to the fashions of the day, which is perhaps one reason why they have lasted so well, and why audiences still love to hear Pete sing them live.
For this album, Pete put together a superb backing band which includes some of the best musicians in the country.
If you've never heard Pete and Clive's songs before, the result will surprise and delight you – and if you're a long-term fan, you will not be disappointed as you add this new classic to your collection.
---
Pete Atkin was born quite a long time ago – so long ago that they had a party in the street. It turns out that what they were celebrating, though, was the end of the Second World War.
Pete's musical education consisted of picking out tunes he'd heard on the radio on his grandparents' piano and having violin lessons at school. He never got to be specially good on the violin, but it did teach him to read music, which helped a bit when it came to thrashing out Shadows and Ventures tunes with some friends who had guitars, and working out how to sing Buddy Holly and Everly Brothers songs.
Pete was born in a Cambridge family that had nothing to do with the university. He was what they call a 'townie'. He did end up going to the university, though, and that led to an enormous bit of good luck: in 1966, he met Clive James, an Australian student, who loved songs almost as much as he did, and who was looking for someone to collaborate with in writing them. This turned out to be a lasting relationship.
By the time they'd left university they'd written several dozen songs, and made a couple of privately-produced vinyl LPs of them, some of them sung by Pete and some by Julie Covington, another student contemporary of theirs, whose talents as a singer and an actress were already obvious to everyone who saw and heard her.
Having written all these songs, it seemed stupid not to try to get somewhere with them, so they set about attempting to interest music publishers. One of these, Essex Music, was foresighted enough to invest in getting Pete to make some demo recordings.
In the meantime, Julie Covington had made an album for EMI, The Beautiful Changes, which contained ten of Clive and Pete's songs, plus one of Pete's own – a good start.
This was 1970, at a time when Kenny Everett had the highest-profile record show of the week, on Saturday mornings on Radio One. Kenny heard Pete's demos and started playing a couple of the tracks every week on his show, crediting them at first to "the mystery singer" because they weren't then available to the general public. This kind of attention unsurprisingly led to these recordings being released as an album, Beware Of The Beautiful Stranger. It was only after the LP came out that Pete started appearing in folk clubs and elsewhere as a singer.
Things built up from there. Clive and Pete were still writing, and Pete started making an album a year, each one with a slightly bigger budget and with more and more famous musicians (Chris Spedding, Herbie Flowers, Ray Cooper, and loads more).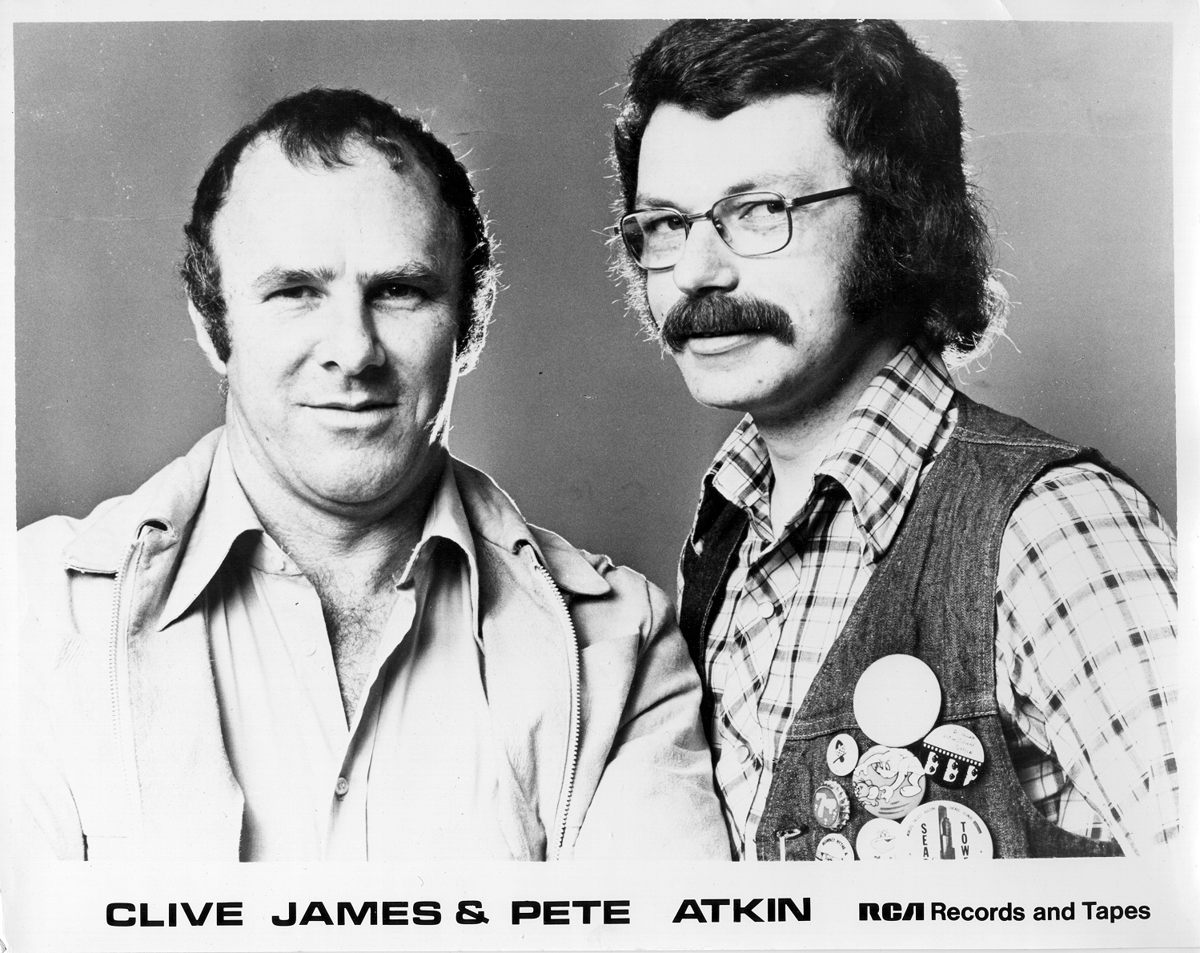 Pete recorded lots of sessions for John Peel's Radio One show, which did a great deal to increase his loyal fanbase. And having played support sets for the likes of Al Stewart, Man, the Kursaal Flyers, Lou Reed, and others, his gigs expanded into universities and larger venues.
Clive meanwhile was building up his journalism and television career. His weekly TV review column for The Observer newspaper on Sundays revolutionised the way television was thought about and written about, and helped to boost his own television career.
In 1975, Pete and Clive toured together for the first time to promote Pete's sixth album with a show they called, perhaps a little ironically, "Together At Last".
But with the arrival of punk, Pete's musical career declined a bit. He carried on gigging, but started writing for TV and radio and for the theatre (his play about musicians, "A&R", was commissioned by the Traverse Theatre, Edinburgh, and ran for six months in 1978 at the Royal Shakespeare Company's Donmar Warehouse in London), as well as building furniture (yes, really).
In 1980, he finally got a proper job, as a producer in BBC Radio's Light Entertainment department, where he spent the eighties producing panel games ("My Music", "My Word", "Just A Minute", etc.) and scripted comedies ("After Henry", "Yes, Minister", "Uncle Mort", "Jarvis's Frayn" etc., etc.)
In the nineties, with the development of digital technology, Pete went back to being a freelance, and, among other things, he produced an enormous series for Radio 4 (396 episodes altogether – yes, that number is correct) called "This Sceptred Isle", a history of Britain, written by Christopher Lee (the other one, not the actor), and featuring Anna Massey and Juliet Stevenson and many others, and many comedies and dramas, some of them by the likes of Frederic Raphael and Peter Nichols.
The nineties also brought the internet. One of Clive and Pete's long-time fans, Steve Birkill, started a website about their songs which enabled their fans to find each other, and which encouraged Clive and Pete to start performing and writing and recording again. It also created a demand for the re-release on CD of Pete's six albums from the seventies, on See For Miles Records.
After the turn of the millennium, Clive decided to call a halt to his major television career, mainly because it was taking up so much time that he was unable to complete all of the writing he wanted to do. This meant that it was now possible for him to fit in touring with Pete again. They put together a flexible, portable two-man show which they toured successfully all around the UK three times, and all around Australia in 2003.
Unsurprisingly, all this song-based activity also revived their song-writing. Pete launched into several new recording projects, including The Lakeside Sessions and Winter Spring. It also led to another CD reissue of all Pete's 70s albums on Demon/Edsel Records, an exceptionally beautiful and well-documented set.
Having hooked up with the outstanding pianist Simon Wallace, in 2007 Pete was rehearsing with a band for a live performance when they decided it was going so well that they should record what they were doing. The result was Midnight Voices, a collection of new versions of many of Clive and Pete's best-remembered songs, which proved how well they still worked both to long-time fans and to new listeners.
This was followed by The Colours Of The Night, a CD of new and previously unrecorded songs, with a band that included the return of Chris Spedding on electric guitar, who after forty years as a hugely successful session man in America had lost none of his impact and originality.
And then in 2016, Ian Shircore published "Loose Canon", which explores the stories behind many of Clive and Pete's best-loved songs and how their unique combination of Clive's sparkling lyrics and Pete's brilliantly memorable music justifies their reputation as 'the British music industry's best-kept secret'.
In the last few years Pete has regularly been performing live with Simon Wallace on piano, and the upcoming album, The Luck Of The Draw, is the result of this productive collaboration.
It is Pete's first recording since Clive died in 2019. Some songs here have never been recorded before by Pete ('Winter Kept Us Warm' which Julie Covington recorded; 'I Wouldn't Hear A Word Against The Spring'; 'The Party's Moving On'; and 'Together At Last'; the latter three have never been recorded by anyone; see track notes below for more info), but all of them come up fresh, as if they were brand new, with the added benefit of a superb group of backing musicians.
In an excerpt from the sleeve-notes, Pete Atkin explains...
"My choice of which songs to record here was mostly the result of singing them live, and working on them with Simon Wallace's revelatory accompaniments. Some of them I have recorded before, long ago, and some of them have never been recorded before by anyone – including the closing number Clive and I wrote for our first two-man show in 1975 – but I'm not trying to create an archive here. I've tried to approach each song as if it was brand new, a process which I'm pleased to say was always helped enormously by the contributions of the superb and generous musicians you hear on these tracks."
The introduction to Ian Shircore's book was written by Stephen Fry, one of Clive and Pete's greatest fans. In it, as we recalled above, Fry describes their songs as "Funny, sad, beautiful, true" – which is a very good description of Pete's new album.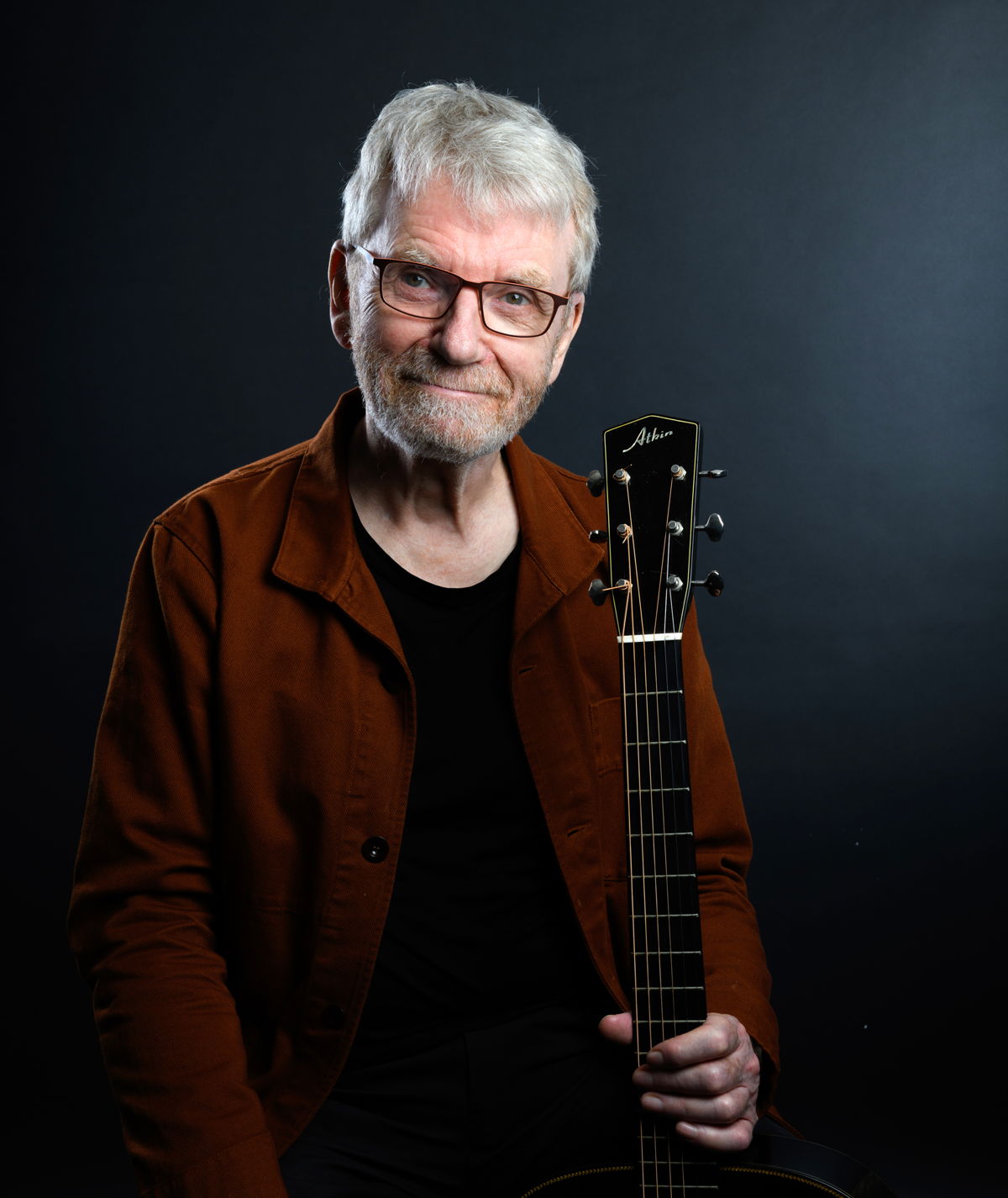 Pete Atkin — The Luck Of The Draw
The Luck of the Draw ​ ​ ​ ​ ​ ​ ​ 2.41

Screen-Freak ​ ​ ​ ​ ​ ​ 4.58

The Trophies Of My Lovers Gone ​ ​ ​ ​ ​ ​ 3.37

Canoe ​ ​ ​ ​ ​ ​ 3.39

Care-Charmer Sleep ​ ​ ​ ​ ​ ​ 2.36

History And Geography ​ ​ ​ ​ ​ ​ 5.07

An Empty Table ​ ​ ​ ​ ​ ​ 4.48

The Eye Of The Universe ​ ​ ​ ​ ​ ​ 4.17

A King At Nightfall ​ ​ ​ ​ ​ ​ 4.53

Winter Kept Us Warm ​ ​ ​ ​ ​ ​ 2.38

I Wouldn't Hear A Word Against The Spring ​ ​ ​ ​ ​ ​ 3.12

The Party's Moving On ​ ​ ​ ​ ​ ​ 3.28

Have You Got A Biro I Can Borrow? ​ ​ ​ ​ ​ ​ 2.19

Together At Last ​ ​ ​ ​ ​ ​ 2.37
Lyrics by Clive James, music by Pete Atkin
Arranged and produced by Simon Wallace and Pete Atkin
Simon Wallace – piano, keyboards; Nigel Price – electric guitar; Alec Dankworth – double bass; Rod Youngs – drums; Gary Hammond – percussion; Dave O'Higgins – tenor sax, soprano sax
---
---
Pete Atkin - The Luck Of The Draw

Cat No. CDHILL 10

Formats: Digital, CD

Release Date: September 1st 2023

Single 'Together At Last' and tour dates (click link below)

Label: Hillside Music
PETE ATKIN — Together At Last
This previously unrecorded Clive James / Pete Atkin gem is drawn from new album 'The Luck of the Draw' | Plus UK tour dates
connect.delta-pr.com
For more information please contact...
Contact: Mal Smith & Chris Carr Delta PR