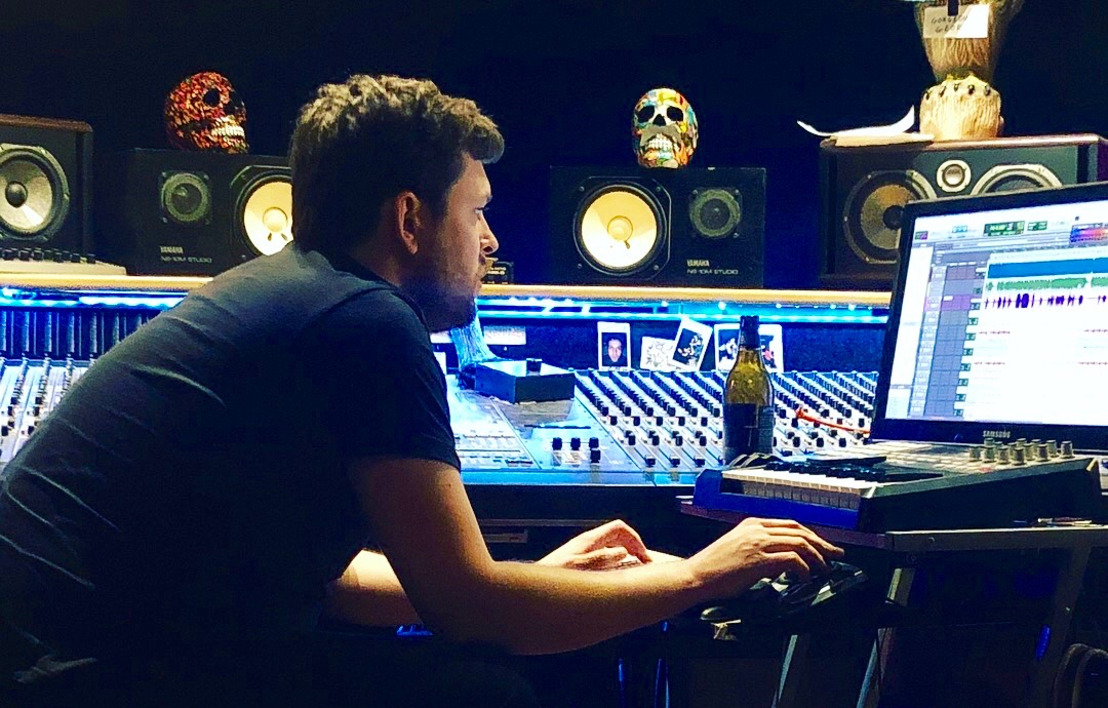 PETE DOWSETT — On co-writing and producing Natalie Shay's 'Yesterday'
Pete Dowsett is a rising producer/writer whose work is starting to get noticed...
Yesterday by Natalie Shay, co-written and produced by Pete Dowsett, has been streamed over 100,000 times so far and made Spotify's New Music Friday in numerous countries.
Natalie says: "Working with Pete is great in so many ways. He understands sound at a whole new level and is full of ideas and creativity. He's exceptionally thorough and particular and will push you to do your best on a take. Pete's determined to achieve perfection. I've never worked with anyone that pays such close attention to nailing a take on any instrument. It's a great way to record."
To hear Yesterday and for the story of this track...please see more below...
Billboard soon picked up the story...
We asked Pete Dowsett to tell us more...
How did you meet Natalie?
Pete: "I met Natalie whilst I was still working at Metropolis Studios. Her manager at the time Ian Titchener, had a desk there and he introduced us. Natalie had already won Open Mic UK and was at the Brit School. Ian introduced us because she wanted to transition her sound from acoustically-lead to something more Indie Rock and Ian thought I would be a good fit."
Have you worked with Natalie a lot?
Pete: "Yeah, over I've worked on some capacity on Natalie's last three singles: This Feeling (Production, mixing), Perfume (mixing), Yesterday (Co-write, Production, Mixing)."
How was Yesterday written?
Pete: "Natalie had already written an acoustic demo of Yesterday, with a verse and chorus which harmonically and melodically is pretty similar to how it ended up. The song was lacking a middle section though, so that is mostly where I got involved in the compositional stage; myself and Natalie came up with the chords and top-line of that section together in the studio, Natalie went away and wrote the lyrics."
And the production?
Pete: "We started by adding some electric guitars over a temporary programmed drum pattern. These were a mixture of myself and Natalie playing these rhythm beds. From there we added synths: we wanted to get something that had a hint of 1980s in there with some bouncing percussive synths, pads and also some hand percussion, so it was important to add that early. My engineer George Charter produces and remixes a lot of DnB too, so I let him do a lot of the sound design of these parts. The drums on the record were played by Ben Watton of the band Galaxy Thief, who I had in the studio around that time and I asked him to lay down some drums on a few different tracks by various artists and he did a fantastic job. I asked Sam Sharawi (who's played with Take That, Elle Exxe and loads more) to play bass on the record. I had worked with him on a few records at Metropolis and always liked his groove, he recorded this remotely and we comped our favourite bits from a bunch of different takes. One of my students at Abbey Road Institute Pedro Syrah played the bongos. The vocals were the last thing we recorded. Natalie has a fantastic voice and great control and expression, so they didn't take long. We did want some synergy with her previous single Perfume (which I mixed), so I suggested we send the stems to the producer of that track Jonathan Vears, to add the final touches of contemporary vocal production, i.e. the vocal effects and some final synth parts were courtesy of him."
What do you think of the success of Yesterday?
Pete: "I knew the track was good. But you never quite know what will happen. I heard about the Billboard article about a week before it was published; and I heard that it was featured on Spotify's New Music Friday [in nine countries] on the morning of release. I woke up to a bunch of messages from Natalie, showing me all the pictures of all the playlists it had been featured on. Natalie really deserves this success. Not only is she tremendously talented but she is very driven and has worked so hard."
Natalie Shay will play Camden Rocks on June 1st 2019.
For more info on Pete Dowsett...
Press/media please contact...
Contact: Mal Smith & Chris Carr Delta PR
To book Pete, please contact...
Producer enquiries: please contact Mal Smith & Chris Carr Delta Music Consultancy