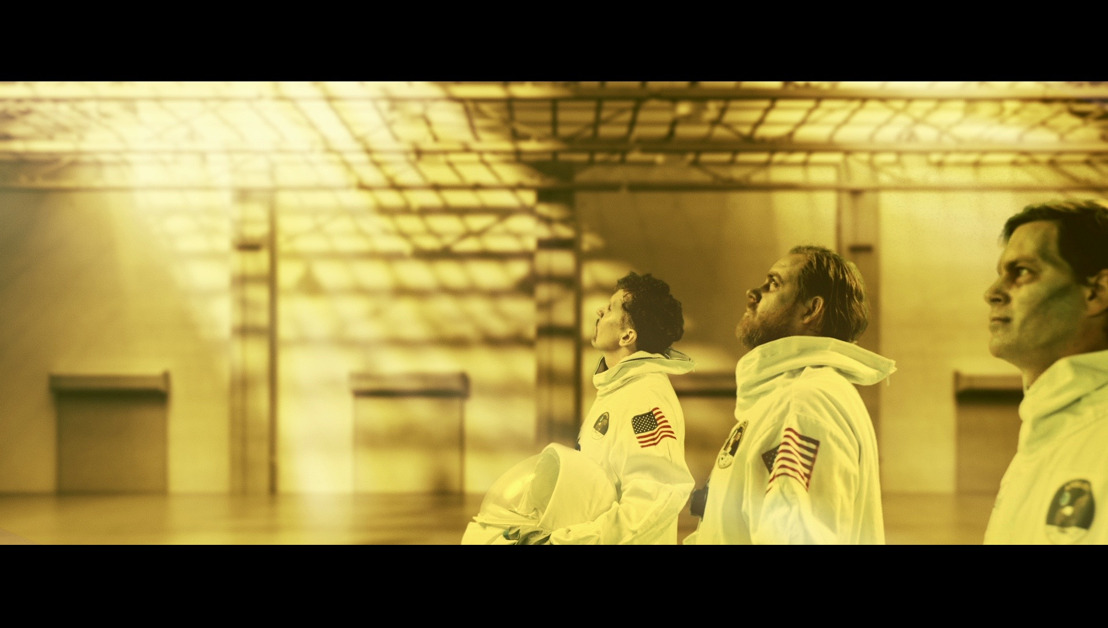 THE IMBECILES — the stunning 'D.I.E.' video
The Imbeciles have just released the video for D.I.E.
Stunning, apposite, the D.I.E. video — which should be up for awards, surely — stars Butch Dante, Al Dijon and Kip Larson from The Imbeciles, plus special guest Parker.
A "future fairytale"...
The mission to rescue Earth by re-igniting the dying Sun using a rocket-bomb is piloted by imbeciles. Because this is a ship of fools... Back in the real world, humanity is destined to die out, anyway.
Directed by Imbeciles' guitarist Butch Dante, and influenced by 2001 A Space Odyssey, The Beatles' Yellow Submarine, The Omega Man, Soylent Green, and with a nod to Danny Boyle's Sunshine, D.I.E. was shot at various locations in Brooklyn NY with the unwitting help of Spike Lee. Butch Dante found the spacecraft seen in the video abandoned in the basement of a house in Brooklyn; Spike Lee had lived there and left it behind.
The strangely familiar cartoon element is from animator Shane Beam, a regular collaborator with The Imbeciles. "We like his trippy style and the way he can make things bright but also creepy and eerie," says Butch Dante.
"We are f***ing up the environment, but there are a bunch of other equally important factors that also are playing into the downfall of humanity – technology, greed, selfishness, and so on. We hope the video makes people think about all that, but unless we really change we are basically all screwed whatever happens," he adds.
No one knows the true identities of The Imbeciles. Members come from Los Angeles, Texas, and London. Who is The Cat? No one knows.
The Imbeciles are Al Dijon, Butch Dante, Calvin, Hal McNulty, Jads Watson, Kip Larson, Tony 'Terk' Downing, and Toth Fowler.
This is the music for our times, our darkening times...
...and they all carried on as usual, until...
Single & Video — OUT NOW
Remixes — Digital and 12" Vinyl D.I.E. Remixes — TBA
* Please contact us to find out more...
Contact: Mal Smith & Chris Carr Delta PR