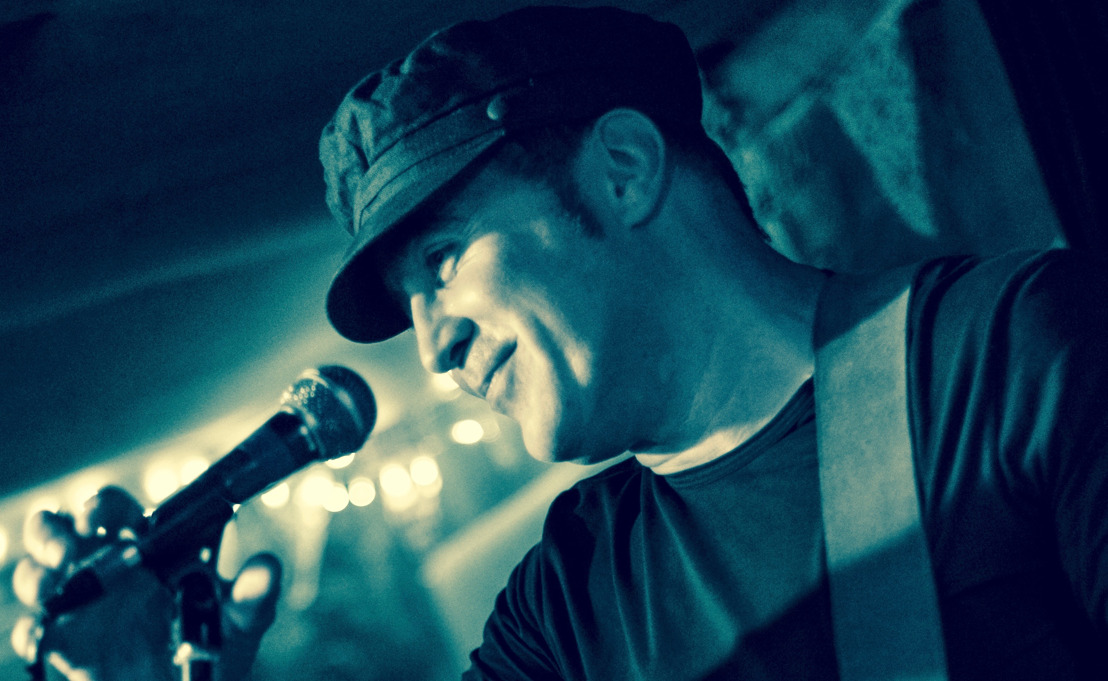 Untrained Heart is NEAL HOFFMANN's super solo debut
The first release on Amphibic Records and there's more to come...
Tuesday, July 4, 2017 —

Neal Hoffmann set up his record label Amphibic Records in London mid 2016. His masterly solo debut album Untrained Heart was recorded and produced in London, by Neal Hoffmann himself, and then released to acclaim in the UK. Now Hoffmann turns his attention to Germany.

From the UK press: "Admirably high quality" said R2 magazine. "Gifted" said Songwriting magazine. "Perfect" said DJ Sarah Ward. Neal Hoffmann's songwriting has been compared to the great Jimmy Webb ("Hoffmann is a superb singer/writer and producer…in terms of songs a Jimmy Webb for today," said Folking). He's also been compared to CSN ("A real find…Crosby, Stills & Nash sprang to mind…one of the very best voices you've not yet heard," said Maverick). And the album has won high praise indeed from music artist-writer Judy Dyble, who loves it: "it's a long time since I have heard a set of songs I wanted to hear over and over again, but this is such a set."

From Germany to LA to London

Hoffmann grew up in southwest Germany, near the home of Mercedes and Porsche, in Stuttgart. As a kid, he remembers disliking the vineyards. The local farmers used to kill off the grass between the vines, which made the hills look like mounds of dirt in the winter. Nowadays there is grass. Hoffmann got into music via school bands. He started writing songs within a year of picking up a guitar, using a song by the Rolling Stones as a template for the verses.

After a short spell in Los Angeles, Hoffmann relocated to London. London was musically for him a more exciting place, even though he has a history of being into American artists. Hoffmann was looking for a fresh start after a break-up. Also, he'd studied Linguistics and English and very much liked the English language. Plus, he liked the idea of checking out the London music scene. After some trial and error projects, the band Amphibic was born in London. Demos were recorded, one of which convinced German label Haldern Pop to invite Amphibic to their talent stage at the Haldern Pop festival of 2003. Hoffmann spent his own cash to fly the band over from London.

The birth of Amphibic

The result was a record deal with Haldern Pop's new label. Haldern Pop had not actually seen the band play, but the 300-strong audience who witnessed their set told everyone about them! Amphibic's first album was recorded exclusively in Germany at a recording studio in Haldern. Their second album was recorded in Germany and at Neal Hoffmann's place in London; and this meant the band had to fly over to Germany quite a bit. These two albums were released by Haldern Pop in Germany, Switzerland and Austria. They are: Film In My Head (2004) and the mini-album There Were Millions Of Them (2008).

Having arrived in London, Hoffmann also found himself working as a music radio producer, working with well-known UK radio DJs like Richard Allinson and Tony Blackburn. He lived in the same West London street as Sinead O'Connor, and met the punk-violinist Nigel Kennedy at the famed 12 Bar Club. He practised archery and rollerblading in Hyde Park. He enjoyed life.

The band Amphibic became inactive; but Hoffmann was busy with other things anyway. But then the music bug came back. Over three years, Neal Hoffmann taught himself all about recording. He learned how to produce recordings and about musical arranging. He learned by doing. And his songwriting was by now burgeoning again too.

The brilliant solo debut album Untrained Heart

The outcome was his first brilliant tracks as a solo artist. These were so good that Hoffmann was encouraged to make an album, and to found Amphibic Records, named after his former band, and to get a distribution deal with Cargo. Gigs in London followed the UK release of Untrained Heart, including a showcase at The Albany.

The album is varied, concise, cohesive. Top-notch. High quality lyrics are everywhere. "In a different land far, far away…you might have understood…me"; "maybe sand dunes remind us, of what happens to mountains". In the track Untrained Heart: incredible 11-part strings, a girlfriend who can't see clearly, and a reflective man still in love ("women I meet give me a wide berth, they seem to know you're still around…still around…somehow"). Not Johnny Cash is about being yourself. And Hoffmann inserts the wonderful twist "not turning into anyone".

One of Them has Hoffmann switch things outward in the last chorus to say "now I stand here and I'm one of you". Then the gorgeous Summer Time Bliss makes use of an old, cheap East German glockenspiel brilliantly. The song starts by looking forward; by the end you are completely there alongside Hoffmann. All together these are nine great original tracks. Hoffmann has a real and unforgettable way with songs and music. Confirming this, Judy Dyble, on hearing the album, asked Hoffmann to co-write and produce a song for her forthcoming album.

Looking forward to spreading the word further

And now it's time for Neal Hoffmann to let people in Germany know what he has been doing and all about his new songs. Hoffmann has just completed a video film for his debut single Summer Time Bliss, out now, in time for Summer 2017. And he is making plans to play gigs in Germany, as soon as he can. An initial German promotion for the album itself is scheduled for Summer 2017.

"Living in London is never boring, but I'm looking forward to spreading the word further and introducing the album to audiences in Germany. There are even newer songs as well. I have been very busy writing and arranging new material. I'm excited about the prospect of playing some live gigs there again. I've been setting up the label as well as sorting out my studio and everything around it, but the next phase should see me hitting the road a lot more," says Hoffmann.

Neal Hoffmann's next single is likely to be either Not Johnny Cash from the Untrained Heart album, or a timely new recording called Of America, with Not Johnny Cash to follow. Neal Hoffmann is a masterful songwriter/singer/musician/producer/performer. Voice, songs and arrangements are in the realm of the rare, the extra special. Impressive. Neal Hoffmann is a wonderful talent.
If you would like to write about Neal Hoffmann please contact us at Delta PR for more info, review copies, and an interview.
Untrained Heart album release for Germany, Switzerland, Austria: for Summer 2017.