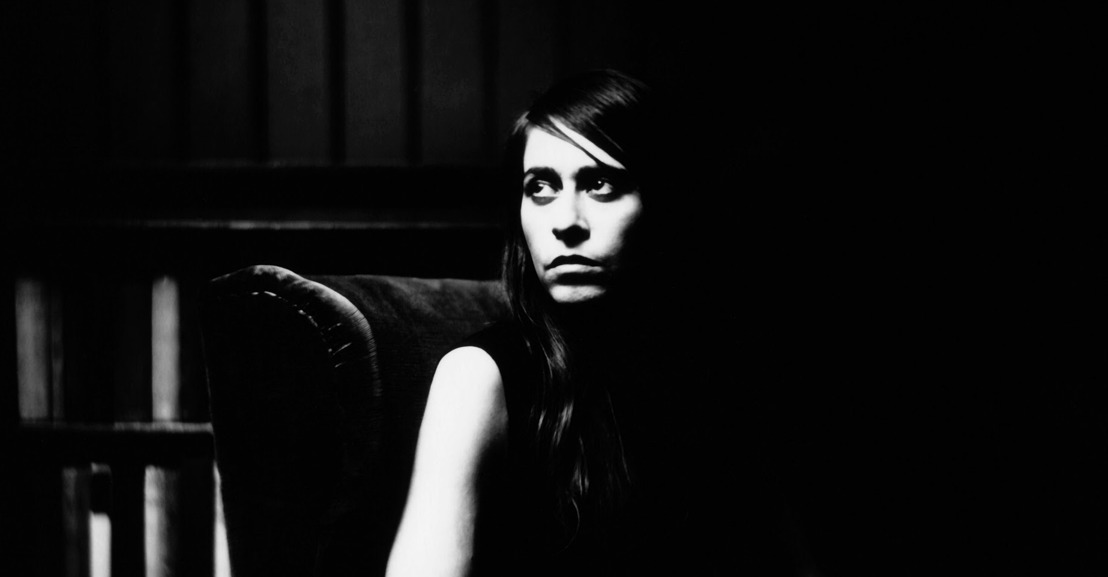 YOVA — Where There Is Smoke features BJ Cole and Rob Ellis
From forthcoming debut album Nine Lives
YOVA comprises Macedonian vocalist and lyricist Jova Radevska and multi-instrumentalist Mark Vernon. The new single 'Where There Is Smoke' is due for release on September 24th 2021. In addition, Ann M. Hogan's Piano Version of the song is released October 15th and a 5-track digital bundle is due October 29th.
Taken from the band's forthcoming debut album Nine Lives released on November 12th 2021 via Cargo, the single features haunting pedal steel guitar from BJ Cole and strings arranged by Rob Ellis (PJ Harvey).
Containing nine shapeshifting songs, the album features contributions from Daniel O'Sullivan (Grumbling Fur, Tim Burgess) bass, viola and keyboards; Terry Edwards (Nick Cave, Tom Waits) baritone sax; David Rhodes (Kate Bush, Scott Walker) guitars; Anna Phoebe (Roxy Music) violin; Nick Holland (Balanescu Quartet) cello; Alex Thomas (John Cale, UNKLE) drums; and legendary pedal steel guitarist BJ Cole; along with Ian Olliver (PJ Harvey) on bass, and multi-instrumentalist Rob Ellis (PJ Harvey), who also plays drums and writes YOVA's string arrangements.
The album features an array of unusual and exotic instruments including the Ondes Martenot, the Marxophone and the medieval Sackbut.
Jova was born and raised in Macedonia. "A sunny and warm country, with a rich history," she says. "I came to the UK out of curiosity as an eighteen-year-old. I very much like the diversity. The UK is bursting with music history and one meets many like-minded people. I met Mark at a gig I was doing in London. We never know where our collaboration will take us. This way or that, it is always different"
Mark has both managed and recorded with John Cale amongst others, and also co-produced tracks on PJ Harvey's debut album Dry, including the iconic debut single 'Dress'. On Nine Lives, Mark reunites Rob Ellis and Ian Olliver - the original rhythm section from those recordings.
The 'Where There Is Smoke' single is followed, on October 15th, by the release of a beautiful arrangement of the song by Ann Margaret Hogan (aka Anni Hogan), who has previously collaborated with Nick Cave, Marc Almond, Dave Ball, Barry Adamson, Gavin Friday & Lydia Lunch and was a member of Marc & The Mambas.
A 5-track digital bundle is due October 29th with tracks:
Where There Is Smoke (Single)

Where There Is Smoke (Ann M. Hogan's Piano Version)

Where There Is Smoke (Acoustic)

Where There Is Smoke (Ann M. Hogan's Piano Instrumental)

Where There is Smoke (Instrumental)
---
* For more on the album...
* The debut album YOVA — Nine Lives is due via CD and Digital on November 12th 2021 on Quartertone via Cargo
* Please contact us for more information...
Contact: Mal Smith & Chris Carr Delta PR