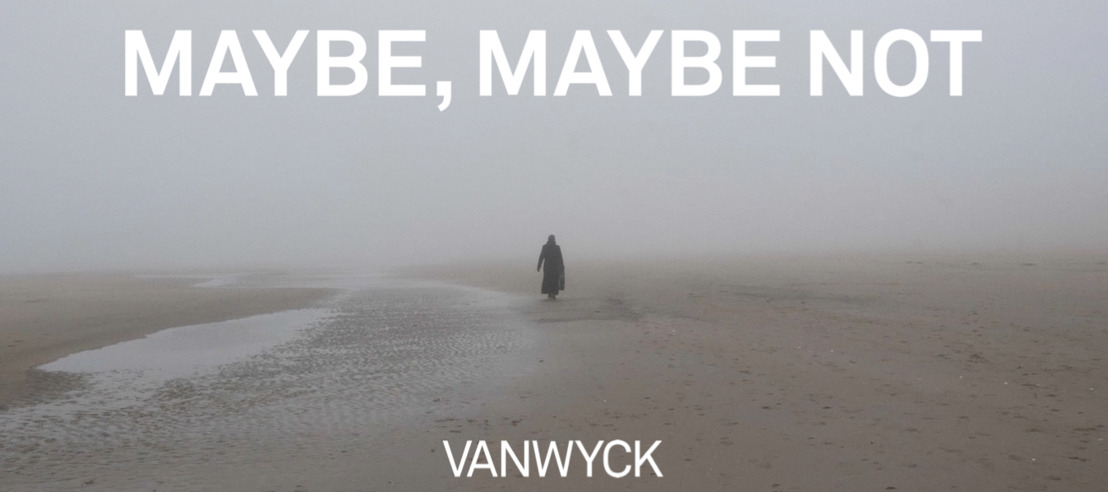 VANWYCK — Maybe, Maybe Not
VanWyck's superb new single/video (preview)...
Maybe, Maybe Not is due 18th February 2022 (private link above)...
An anthem for the indecisive, the loiterers, the unsure, those who can't seem to make up their minds: one step forward, two-steps back people; maybe, maybe not.
VanWyck says, "Being stuck, not daring to move forward, the protagonist looks down (sees pavement) and looks up (sees sky) and can't see anything to his or her liking. The only answer is to just keep walking, even if you don't know where to go."
"It's a really personal song. I've always had this feeling that if all fails, I can just start walking. As a last resort, I could gather my stuff in a backpack and move on, keep walking. In the pandemic, when it looked like all shows would be cancelled for a long time, I decided that if that happened I would just start walking and have an adventure. An escapist longing, but maybe also a sincere desire to be some kind of pilgrim, to be truly free. But I stayed put. Hence the song."
For further news: including 26th Feb festival news & pic...
Further info on the album due 8th April 2022...
Single/Video I Was Innocent — is out now
Single/Video Maybe, Maybe Not — is due 18th Feb 2022
UK debut festival date — 26th Feb 2022 Lost Causes Festival, Croft Farm, Nr. Tewkesbury

Further UK live dates are TBA

Album formats — CD / Vinyl / Digital

Catalogue number — EXCEL96665

VanWyck has previously released three albums on her own Maiden Name Records

This is VanWyck's first release on Excelsior Recordings

The Epic Tale of the Stranded Man — is due for release 8th April 2022
For more info please contact us...
Contact: Mal Smith & Chris Carr Delta PR