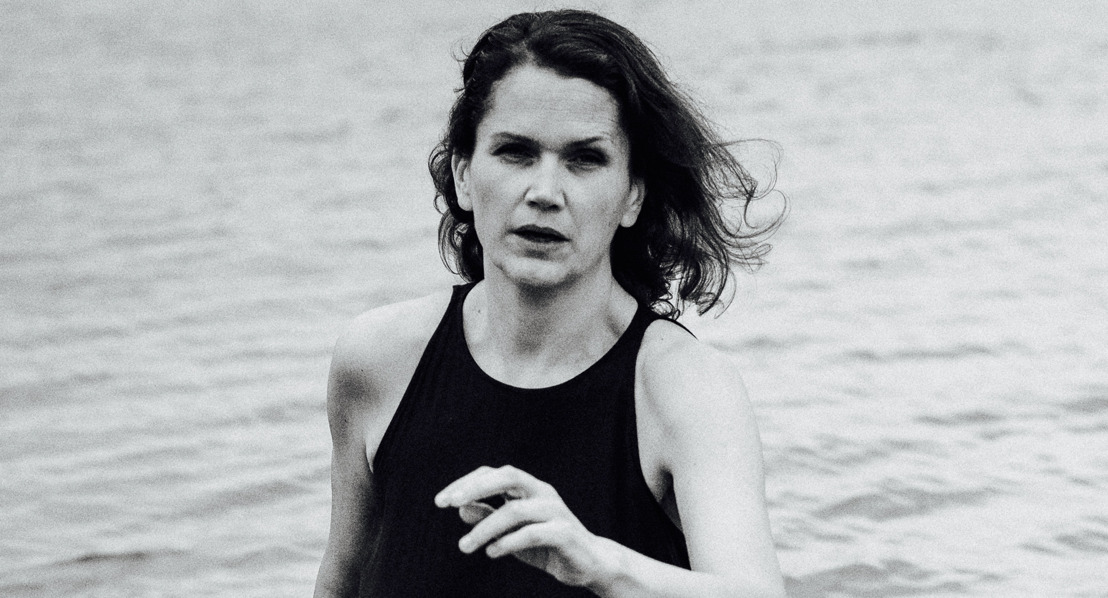 VANWYCK — The Epic Tale of the Stranded Man
A man haunted by the past. The woman who tries to save him...
"A man washes ashore on an island. He's severely wounded and doesn't remember where he came from. A woman takes the stranded man in and tries to nurse him back to health. She tells him stories about her island. Strange tales of strange inhabitants, of monsters that lurk in caves, girls that sell seaweed and vagrants that know the truth. In the fever dreams of the stranded man her stories mingle with the shadows from his troubled past."
This is the imagined backstory to VanWyck's fourth album The Epic Tale of the Stranded Man, due 8th April 2022, on iconic Dutch independent Excelsior Recordings. Its twelve songs intertwine both thematically and harmonically. They range from "whisper-soft to full blown band." The songs and music altogether tell the story of a man haunted by the past and the woman who tries to save him. On their own they stand out as songwriting gems, distinguished by VanWyck's rich lyricism and heartfelt voice.
VanWyck: "When I started writing these songs I wanted to create another realm, a mythical place where wondrous things could happen. The first and the last song on the album are written from the perspective of the woman. In the other songs we are in the stranded man's head and follow his feverish journey of recovery. He descends into the madness of his past, is visited by good and bad spirits and tries to find a way out.
The Rime of the Ancient Mariner was an inspiration as was Dante's Divine Comedy. But also I am very moved by the numerous older men that I see washed up on the steps of my inner-city supermarket daily. Homeless and under the influence, fighting battles with imaginary demons. I always wonder what has happened to them and what their specific tales are. If they were epic or ordinary, if they did wrong or were done wrong?
Maybe it also speaks of these times in a broader sense: we are living on the brink of epic transitions, we know that the old ways will lead to our destruction but can't decide on the path forward. Sometimes it feels like we are trapped in our own prisons, in our inability to take good care of each other and this wonderful planet, like we are failing in our most epic of struggles, the survival of our humanity..."
Here is the taster single I Was Innocent...
VanWyck: "The last song on the album, My Baby Rides A Dark Horse, is written from the perspective of the woman as she recounts an adventure that took place over three days. I wanted this to be an epic song — a long song like Gillian Welch's I Dream A Highway or Bob Dylan's Red River Shore. I was also inspired by broadside ballads — the old English narrative songs that have multiple parts. My Baby Rides A Dark Horse is eight verses and seven minutes long and slowly spins out the adventure. When I began writing it I had no idea what would happen. So I let the song lead me onwards and as the story unfolded for me, so it will also unfold for the listener."
---
VanWyck is based in Amsterdam. Her songs, her phrasing, and her presence enchant. But this exceptional music is drawn from the real stuff of life. We wondered how on earth VanWyck has arrived at this point? Here is her story so far, in brief. There have been ups and downs and detours. Twists and turns, obstacles in her path. Experiments and realisations. And decisions. This is what she said:
"I was born in Rotterdam. My Dutch parents had been living in Indonesia. My mother gave birth to me in her hometown. As soon as I was flyable, at about three months, we flew back to Jakarta where I first met my father. We moved to New Zealand when I was three. I learned to read and write in English. We moved back to the Netherlands when I was eight. I started playing piano. I was a huge Prince fan and wrote my first song at fifteen. I started playing guitar, but was way too shy and insecure to join any bands. When I was seventeen my parents moved to Turkey. I moved to Amsterdam to study history.
I visited Paris in the nineties. I met some street-musicians and we ended up making music together. I noticed I could sing, and had a 'stage presence' or so my fellow musicians told me. It felt very right, like I had found the place I belonged. I stayed in Paris for a while and we made a living playing in the metro. Then back in Amsterdam, I joined a band as a keyboard player. We had a good record deal, were quite successful and performed all over Europe and twice in New York.
After that band broke up, I formed an experimental, alternative band. We self-released two albums and played a few big festivals. But we had a lot of creative struggles in the band and I found it hard to work within the music industry. It felt dishonest a lot of the time, so I quit that band and tried to live without music for a while.
But I need music, not in a success-chasing way, but in a deeper way. I need it to make sense of things, to find words for things, to search the corners of my mind that can't be reached in other ways. It's the one thing I enjoy most, this playing with melodies and words, this mysterious twisting and threading. This thing that cannot be pinned down, but is just there somehow at your fingertips.
So in 2015 I made the decision to go full force ahead with music as a solo artist. I took the name VanWyck, my grandmother's maiden name, and started a songwriting project called 'one song a week' where I wrote and released a song every week. It led to the release of my debut album An Average Woman (2018) on my own label Maiden Name Records. Much to my surprise the album got 4 and 5 star reviews from almost all the Dutch national papers and music magazines.
I formed a band with people I love dearly. We began playing small shows and grew our audience organically. The second album Molten Rock (2019) was again very well received. It made a lot of 'best albums of the year' lists and we started selling out venues in The Netherlands.
We were supposed to go on tour when Covid hit. Instead I started writing a lot of new songs for this album (The Epic Tale of the Stranded Man). But after the sudden loss of a very dear friend, I wrote a very different song which I really wanted to share — it led to my third album God is in the Detour, an intimate and mostly acoustic album released in 2020.
The second lockdown kept us from touring in 2021. I finished the songs for The Epic Tale and recorded them at Studio SSE Noord with producers Frans Hagenaars and Reyer Zwart. Unlike God is in the Detour, this is a very dynamic album. I wanted it to be a big sonic adventure. To be able to go from whisper-soft to full blown band, and to work with a string quartet. I'm so very happy we succeeded in doing that."
Credits
All songs written by Christine Oele


String arrangements by Reyer Zwart


Produced by Frans Hagenaars, Christien Oele & Reyer Zwart


Recorded and mixed by Frans Hagenaars at SSE Noord, Amsterdam


Mastered by Darius van Helfteren at Amsterdam Mastering
---
Single/Video I Was Innocent — is out now
Single Maybe, Maybe Not — is out now

Album formats — CD / Vinyl / Digital

Catalogue number — EXCEL96665

VanWyck has previously released three albums on her own Maiden Name Records

This is VanWyck's first release on Excelsior Recordings

The Epic Tale of the Stranded Man — is out now
For more information please contact us...
Contact: Mal Smith & Chris Carr Delta PR