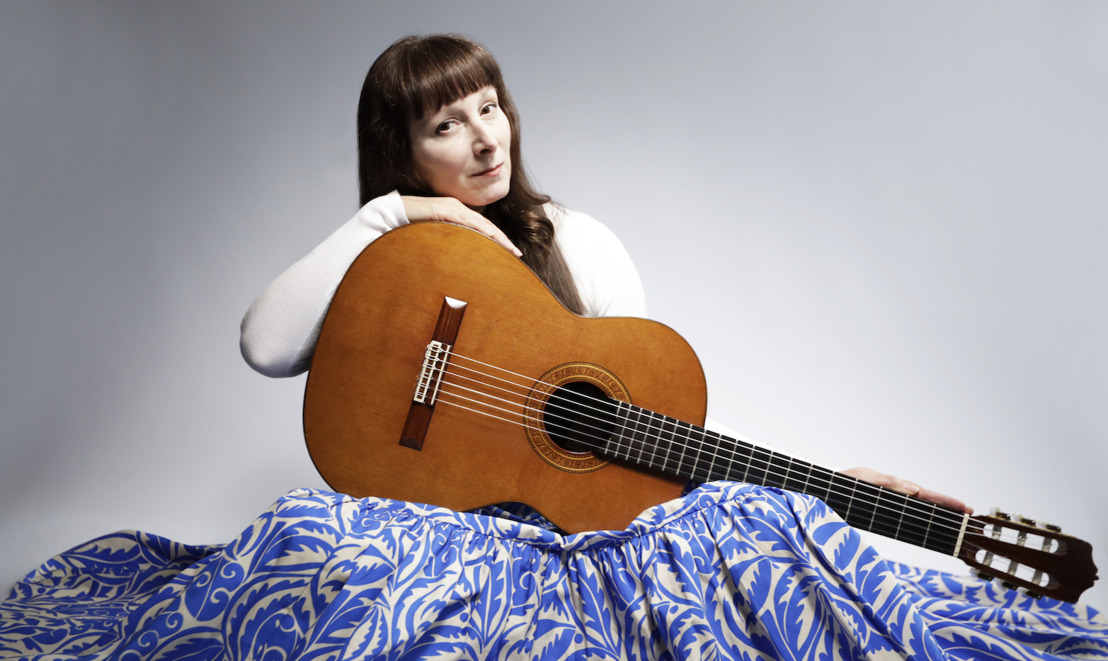 ESBE's 'Ten Songs' + 'Far Away' to get simultaneous release
Completing Esbe's wonderful 'mystery of life quartet' of albums...
Ten Songs and Far Away will join Desert Songs and Mystra to complete the 'mystery of life quartet' of albums comprising Esbe's first solo releases.
The release of Desert Songs and Mystra has seen Esbe's music compared to Kate Bush and Dead Can Dance. Her production often has the filmic qualities associated with for example Max Richter and Anne Dudley. And her vocals have been compared to Lisa Gerrard and Sheila Chandra.
For track notes on Ten Songs and Far Away, and more, please see below...
Esbe on Ten Songs:
"Ten Songs utilises my voice and a couple of guitars – my main guitar, made for me by luthier Alastair McNeill; plus a steel-string borrowed from my pal Clifford. Amongst others it features songs about homelessness, and Only You, a reminder of a distressing historical event – in this case Kristallnacht. There's also an unusual song about the brain."
Esbe on Far Away:
"My first love was the guitar. The album is me, my beloved guitar, and my thoughts going on inside 'far away'. Recorded very simply: no overdubs, edits, or sophisticated gizmos – one or two guitars, one or two vocals, recorded in one take. The guitar was recorded first whilst hearing the vocal in my head. Water, and the sea in particular, is a recurrent theme."
Ten Songs
Yet Another Day — renewal with each new brush stroke

Don't Believe — a love song; but this time with a countermelody. Waking to an ordinary day, thinking of your lover, who has left – for the day? Forever? But Don't Believe hints optimistically that when you have love, it is really far from an ordinary day... Don't Believe video

Calling — from some exotic place, perhaps an island in the Indian Ocean, she's calling her lover

Pulse Of A Prayer — low string tuned down as low as it would go for an emotional drone effect

Weep No More — jazz-inflected; I think I'd been listening to Cole Porter

Cha No Yu (Revisited) — revisiting a song from my Far Away album, with a Japanese theme

Only You — Kristallnacht, the destruction of everyday life, in a matter of moments

It Could Be You — we are but a footstep away. It only takes one event, perhaps two, to lead us down a path very difficult to return from. A plea from someone living on the streets, homeless and disturbed

All I Have — written while waiting for a Metropolitan line train to Shepherd's Bush on my way to a recording studio. The platform is very long, few people go to the far end; it's particularly quiet. I began softly singing, imagining an African rhythm and someone in the savannah, under the stars

Brain — a friend who knows says the more you understand the brain, the more complicated it is. And that it's baffling as to why it doesn't go wrong more often
Far Away
Far Away — the guitar riff suggests waves. Imagine a cold, grey, sea. On the distant horizon a flat featureless island. On its remote and hostile shore, cower a group of anonymous, forbidding birds

I've Woken To Your Smile — waking with someone racked with grief. But remember that smile

Mirror — ​ how long can dreams wait?

The Shadow — the shadow as our lost soul

Icicle Dawn — the water theme returns, now frozen Arctic ice blue and clear, coldly threatening. The guitar is drips of melting, pinging icicles. Triplets are overlaid with straight quavers 'two over three'

Hope Deferred — breaking up. Here a dissonant guitar riff of top two open strings 'e' and ​ 'b' persists against a chord of F Major

Major
 Obsession — jazz-influenced, it's all about that yearning

Tempting The Seas — set somewhere warm, perhaps the Mediterranean or Caribbean. The words are in an unusual metre as the last strong word of each line falls on the 'weak beat', syncopated

Scorpion Heart — could be about a difficult mother

Cha No Yu — the rhythmic count is in eleven, the figure continuing above different base notes which imply the underlying harmonic progression. Geishas perform the Tea Ceremony, the tea is life-giving water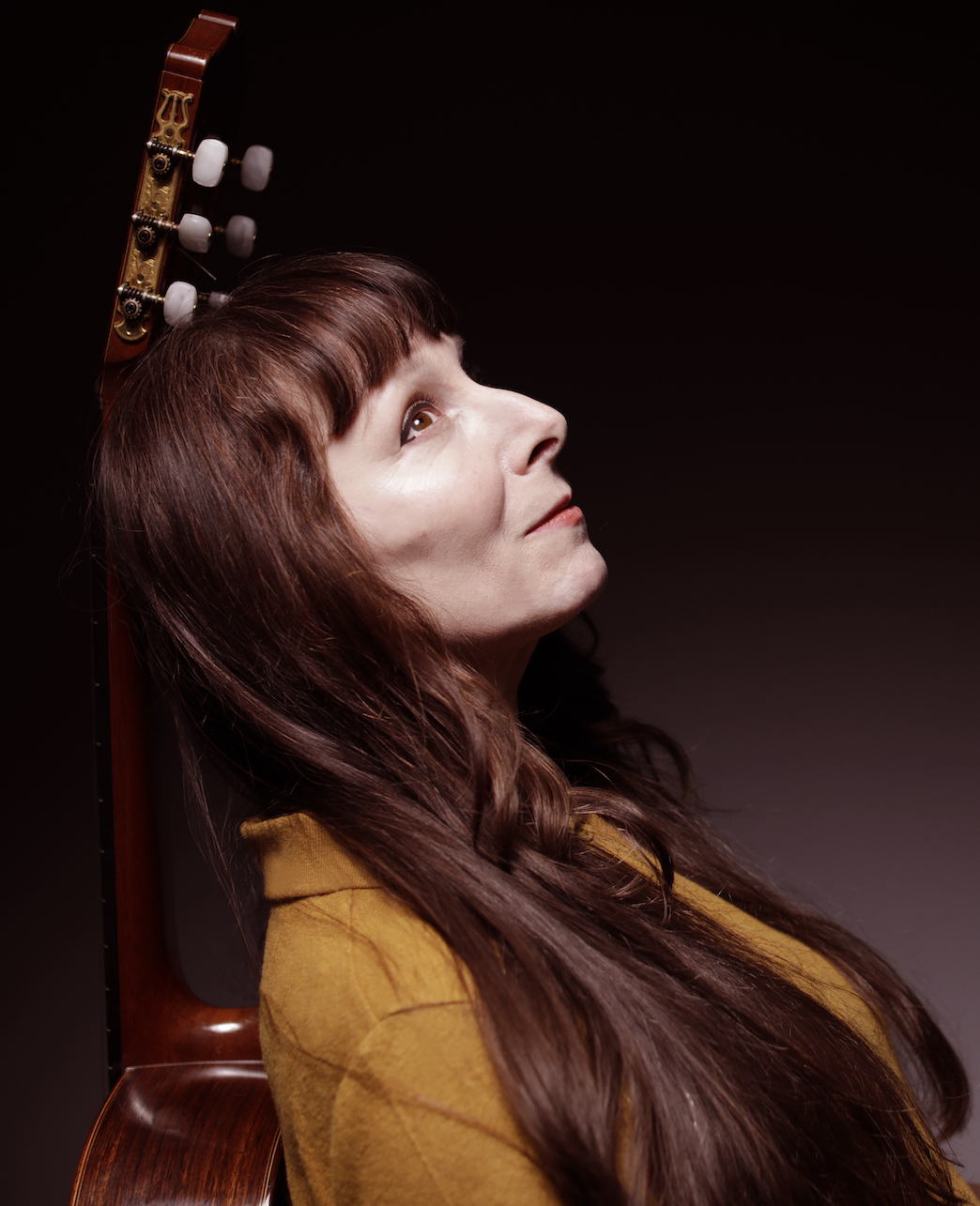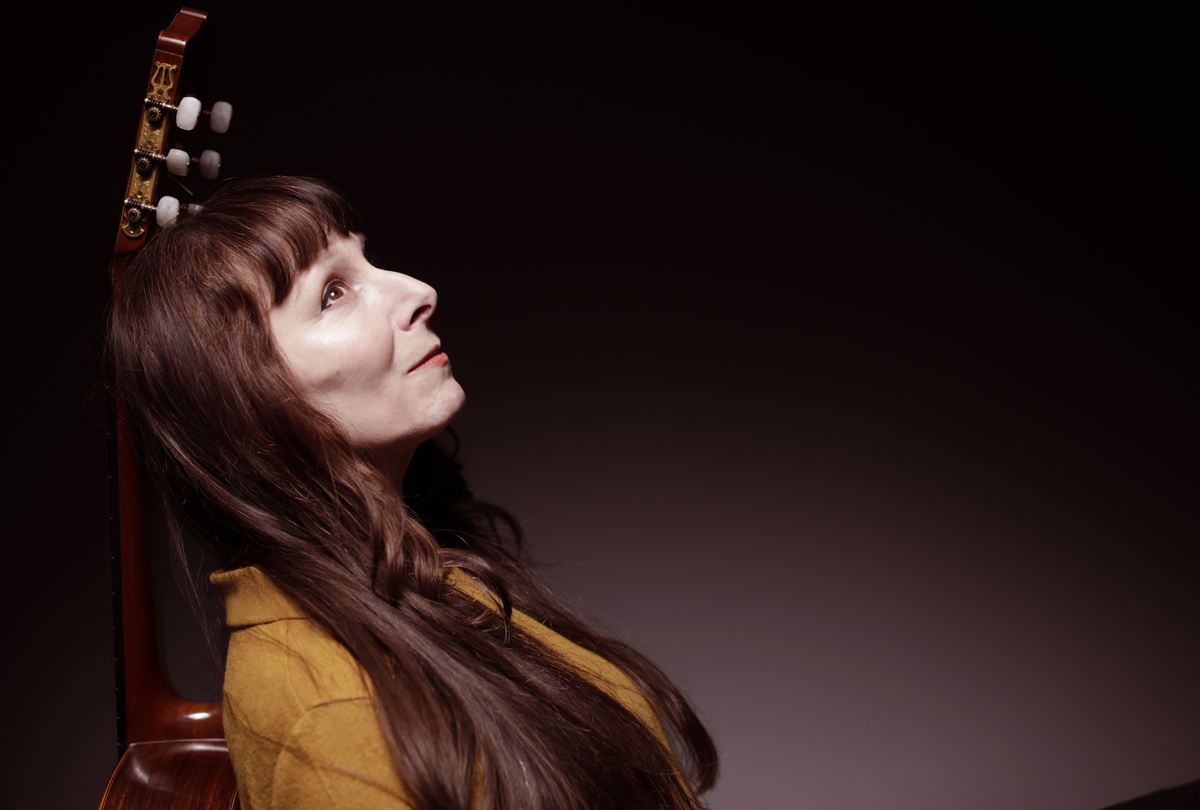 Esbe won the prestigious Julian Bream Prize before working as a session player and on stage musician. Her birth parents are a Turkish / Algerian father and an Austrian / Polish / British mother with some Jewish heritage. They'd met in Spain. Esbe's birth mother, whom she would trace eventually, returned to Britain without the father knowing she was pregnant. Adopted at birth, Esbe was brought up in London, where she now lives and works. Esbe has worked previously with artists such as James Asher, Natacha Atlas, Billie Currie, Nitin Sawhney, and Suede.
Ten Songs — composed & produced by Esbe. Mastered by Ian Jones at Abbey Road Studios, London.
Far Away — composed & produced by Esbe. Mastered by Ian Jones at Abbey Road Studios, London.
Ten Songs and Far Away — due for simultaneous release October 18th 2019

Label: New Cat Music

Esbe's 'Mystery of life quartet' of albums: Desert Songs; Mystra; Ten Songs; and Far Away
Contact: Mal Smith & Chris Carr Delta PR