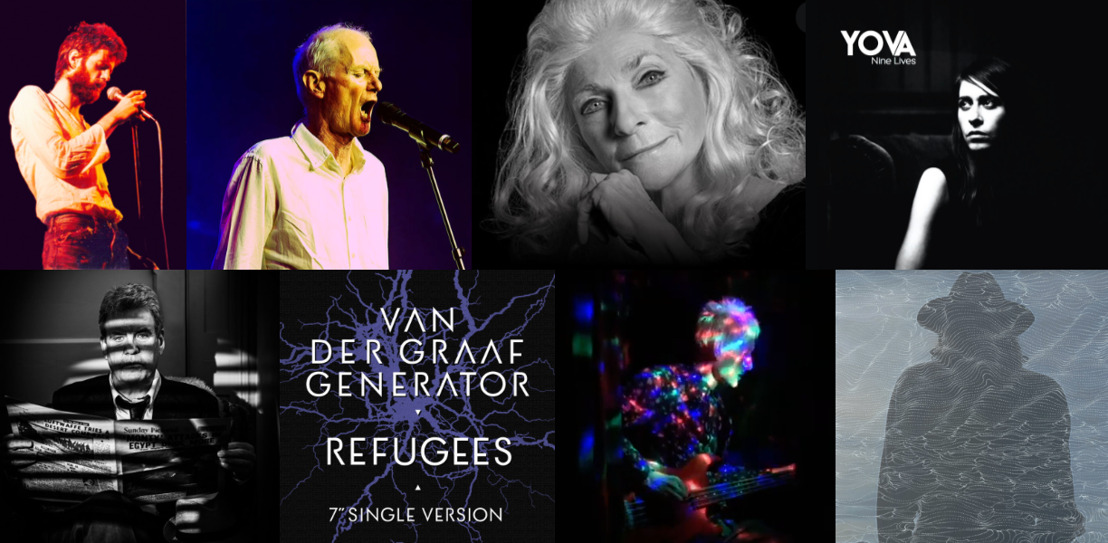 UPCOMING RELEASE SCHEDULE
Judy Collins, VDGG, IB & PH, The Curator, Fiat Lux, YOVA, Oliver Ray...
Some of our upcoming releases:
Judy Collins
Since You've Asked — future guests include Arlo Guthrie, Clive Davis, Molly Jong Fast, Christiane Amanpour, Jac Holzman, Betty Buckley...
Live At The Town Hall, NYC — digital album release out now
Van Der Graaf Generator
The Charisma Years — superlative new box set with new mixes, footage & more
UK Tour — February/March 2022
Wondering — previously unreleased 1976 footage from box (see above) — just out
Isildurs Bane & Peter Hammill
In Disequilibrium — album release CD & Digital due September 24th 2021; extraordinary times call for extraordinary music...
The Curator
All Lombard Street To A China Orange — album due CD & Digital October 1st 2021; noir is back...
Fiat Lux
Twisted Culture — album due November 5th 2021
Tour dates & more info...
YOVA
Nine Lives — debut album due November 12th 2021. Recorded with a stellar group of musicians including: Rob Ellis (PJ Harvey) on drums, keyboards, and string arrangements; Daniel O'Sullivan (Grumbling Fur, Tim Burgess) on bass and keyboards; David Rhodes (Kate Bush, Peter Gabriel) on guitars; Ian Olliver (PJ Harvey) on bass; Terry Edwards (Nick Cave, Tom Waits) on baritone sax; and the legendary pedal steel guitarist BJ Cole.
Oliver Ray
Out Passed Nowhere (features Patti Smith and Howe Gelb) — European album release on Royal Oakie date TBC. Recruited by Patti Smith in 1995, Oliver Ray went from being a New York City street poet noise guitar player to full-time member of her band for the next ten years, honing his skills as a songwriter. Ray's solo debut sees the artist emerge with what has been dubbed 'anti-psych'. Centred around Ray's songwriting, the album finds him backed by a kaleidoscopic array of guest performers from the Bay Area, Tucson, and NYC. Ray's transcendent tunes are brought to life in stunning wide screen detail by members of Giant Sand, Sugar Candy Mountain, The Myrrors, Xixa, China, the legendary Howe Gelb, and a special appearance from the high priestess and poet laureate of punk herself. Patti Smith guests on Best Game In Town. The album also features Bob Dylan drummer Winston Watson on Queen of Never. Produced by Oliver Ray and the head of Royal Oakie Records David Glasebrook.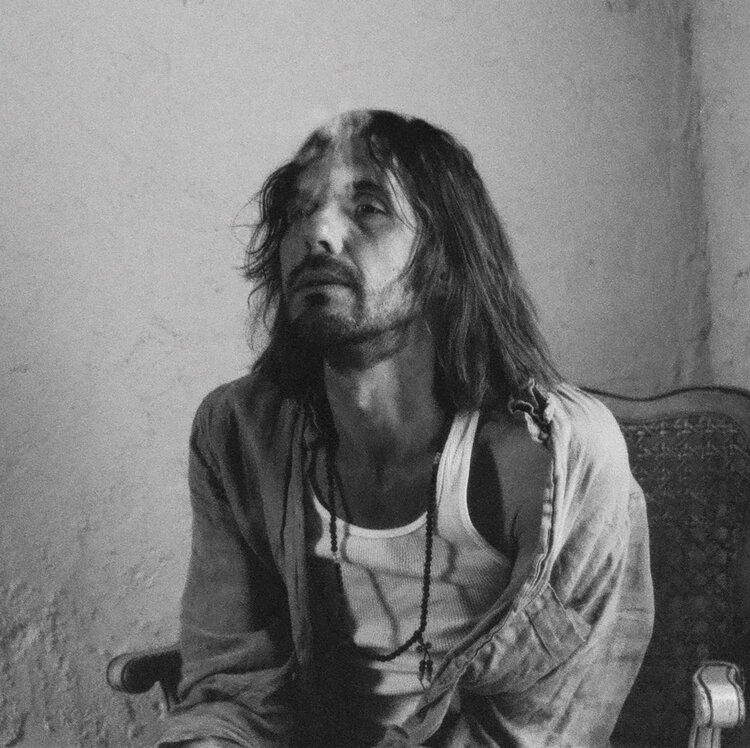 * FOR MORE INFORMATION — PLEASE CONTACT US...
Contact: Mal Smith & Chris Carr Delta PR